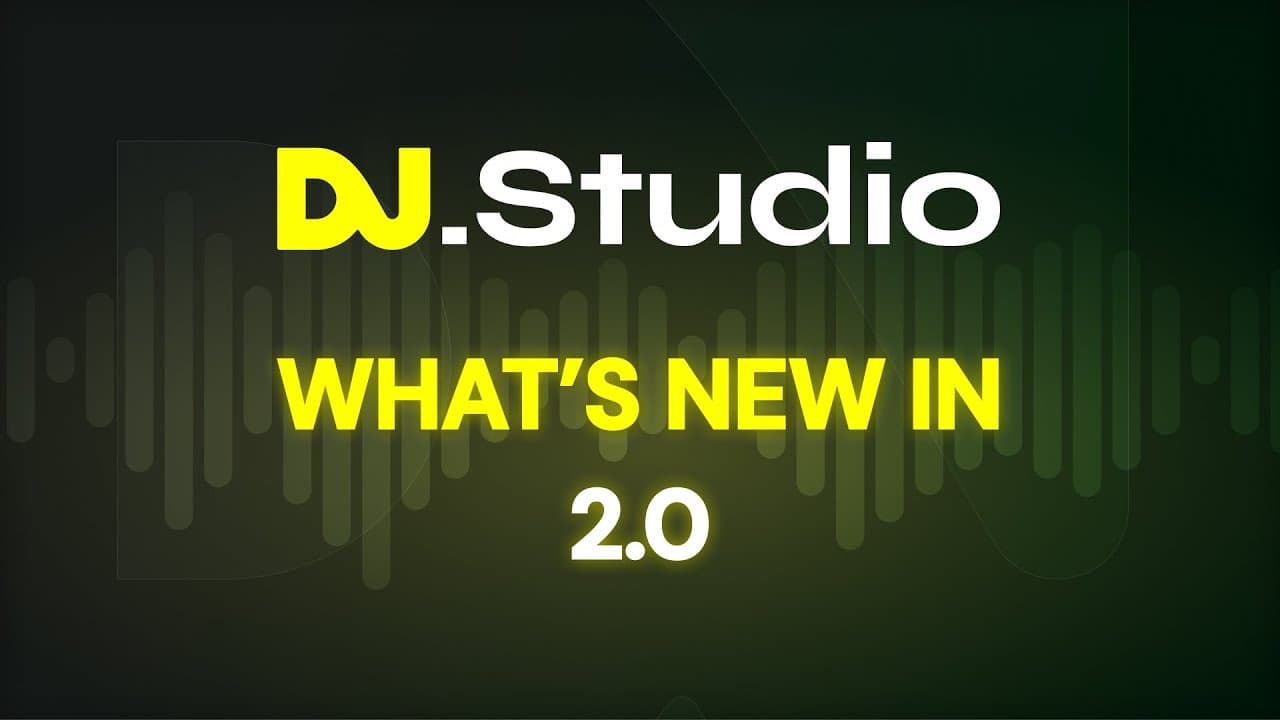 Version 2.0 - Aug 7 #
We are excited to share a huge new update to DJ.Studio, which we thought was worthy of calling v2.0! 
 This is the largest update to DJ.Studio so far, and includes a wide range of improvements, upgrades, and new features - all based on input from the DJ.Studio community. 
This makes DJ.Studio quicker, easier, and more powerful. 
We created new screens to make the software more intuitive for inexperienced users, while also expanding the features to give advanced DJs more functionality. 
This article explains the new features, helping long-time DJ.Studio users get to grips with the different look, while also demonstrating some of the cool new features we added!

⁠