Welcome to DJ.Studio#
Let's get you that free lifetime license!#
Download our app to see how the automations, transitions, automixes, and integrations in DJ.Studio PRO save time and spur creativity.
Once you created your acoount in the app, send us the email address you used to create the account and your name or DJ name, and we'll upgrade your account to a free lifetime license of DJ.Studio Pro.
The DAW for DJs
With the DJ.Studio app, you can build and export DJ mixes with transitions, automations and videos using music from your favorite libraries.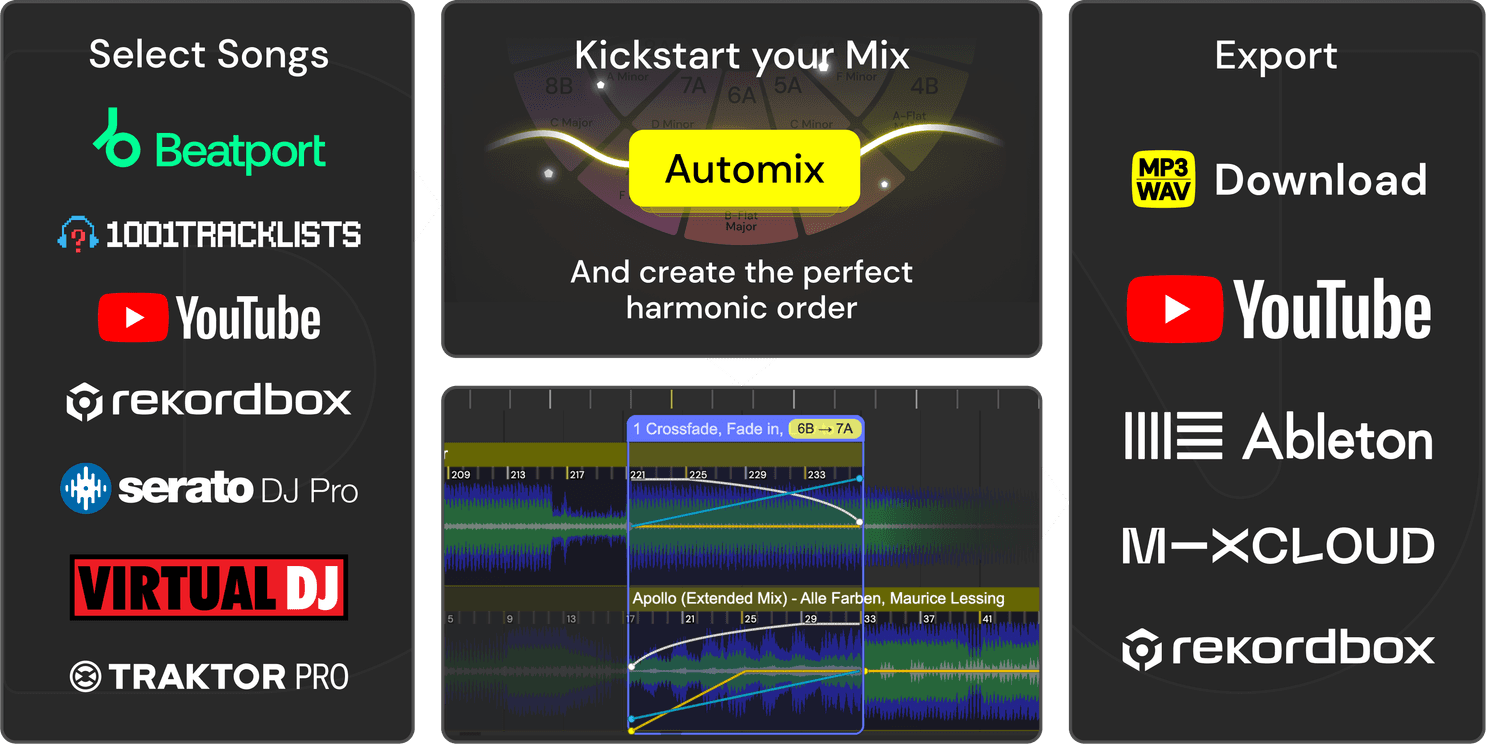 Imagine what you could do with DJ.Studio
Automix your playlist
Utilizing the principles of the Camelot Wheel by Mixed In Key, a sophisticated AI will analyze your playlist and recommend the ideal mixing order. This enhances your creativity with integrated beat matching and harmonic mixing. 

Solve complex transitions
Receive instant recommendations for tracks that will make your transitions smoother and more harmonically aligned. DJ.Studio scans your library to identify the ideal songs to incorporate into your mix.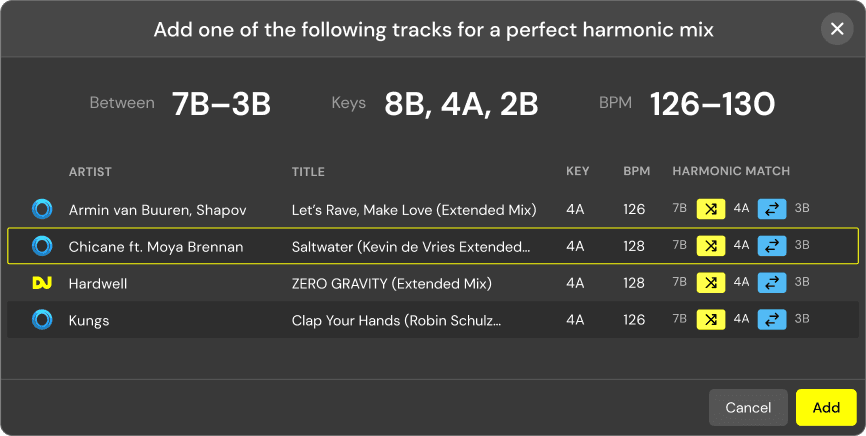 There's an impressive new DJ app in town. It's called DJ.Studio.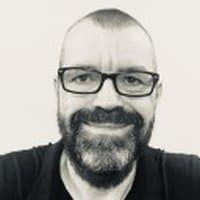 Phil Morse
Founder - Digital DJ Tips
Why you need DJ.Studio
Next level harmonic mixing
Create the ultimate mix sequence using built-in Mixed In Key's key analysis and Camelot Wheel Harmonic Matching for the smoothest transitions.
Create studio DJ mixes faster
Craft studio-quality radio shows and podcasts without the need for live recording. Unlock the power to produce polished mixes quickly.
Your ultimate DJ Mix DAW 
Craft every transition with transition presets or advanced automations to adjust the mix to your taste and export in all relevant file formats.
Prepare your live DJ sets
Optimize your playlist within 30 seconds and experiment with seamless transitions for your next live performance.
How to claim your free lifetime license
You're part of a select group that is eligible to receive a free lifetime license of DJ.Studio Pro.* To get started:
1. Download the app and create an account.
2. You'll have immediate access to all the features in our Pro plan through a 14-day trial.
3. Email us to let us know the email address of your account and your name or DJ name
4. We will automatically upgrade your account to a free lifetime license.
*DJ.Studio reserves the right to validate eligibility for this offer
DJ.Studio brings a new approach to DJ and production software by combining the two.