Creative DJ Mixing on your laptop
Supercharge your workflow with our DAW for DJ mixing. ⁠Create flawless DJ mixes on your laptop in record time using our unique, intuitive tools and timeline-based editor. Customize your transitions and experiment with effects to level up your mix. 
Mixtapes in ⅓ of the time
Connect to your music library, automix your playlist, focus on your transitions, and voila, you are ready to export to your favorite platform.
DAW for DJ Mixing
Make your DJ mixes in this DJ mix editor with a few simple steps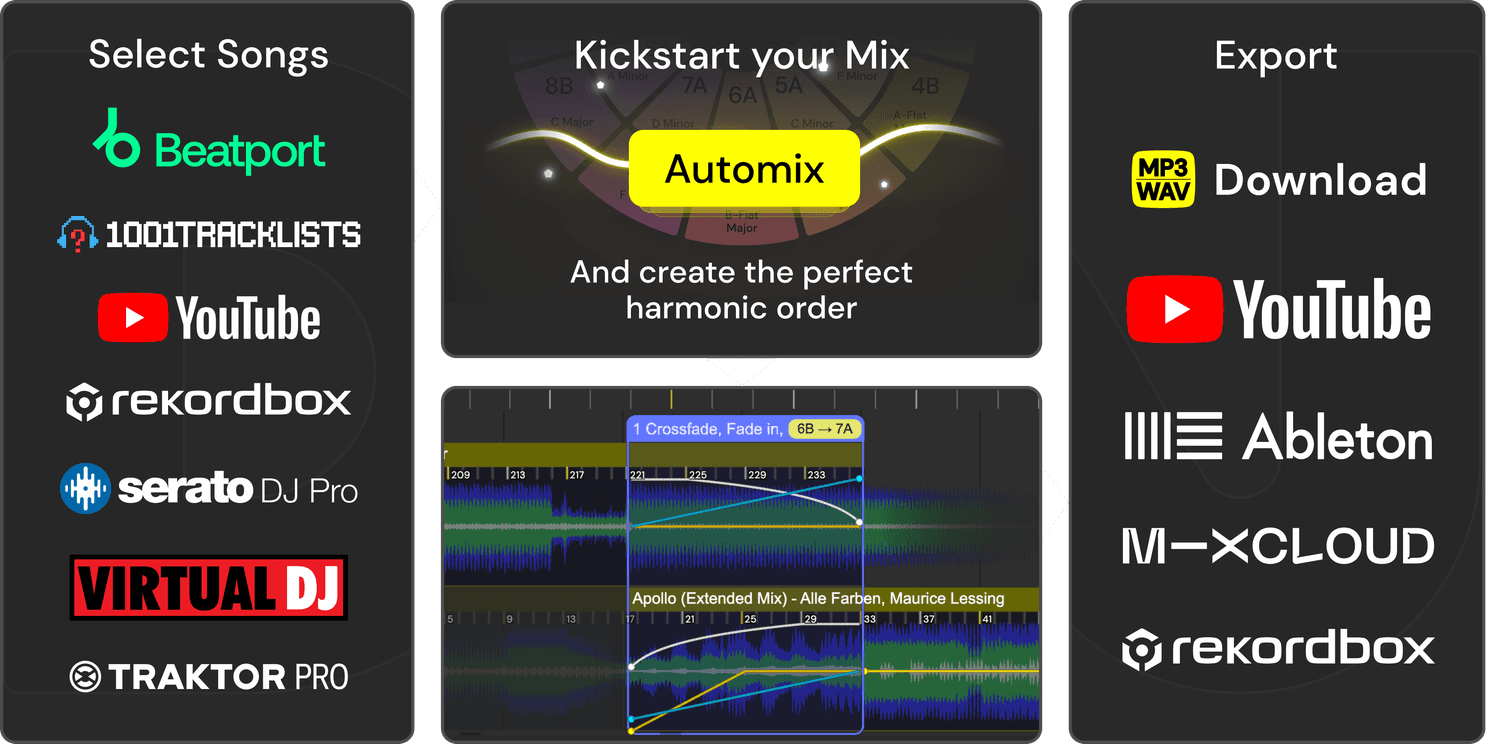 Automix your playlist. With AI magic.
Using millions of calculations, Automix orders your playlist perfectly based on tempo, and Camelot Wheel inspired harmonic matching. Save huge amounts of time and ensure that your DJ mixes always sound… perfect.
Start your mix with DJ.Studio. Free for 14 days.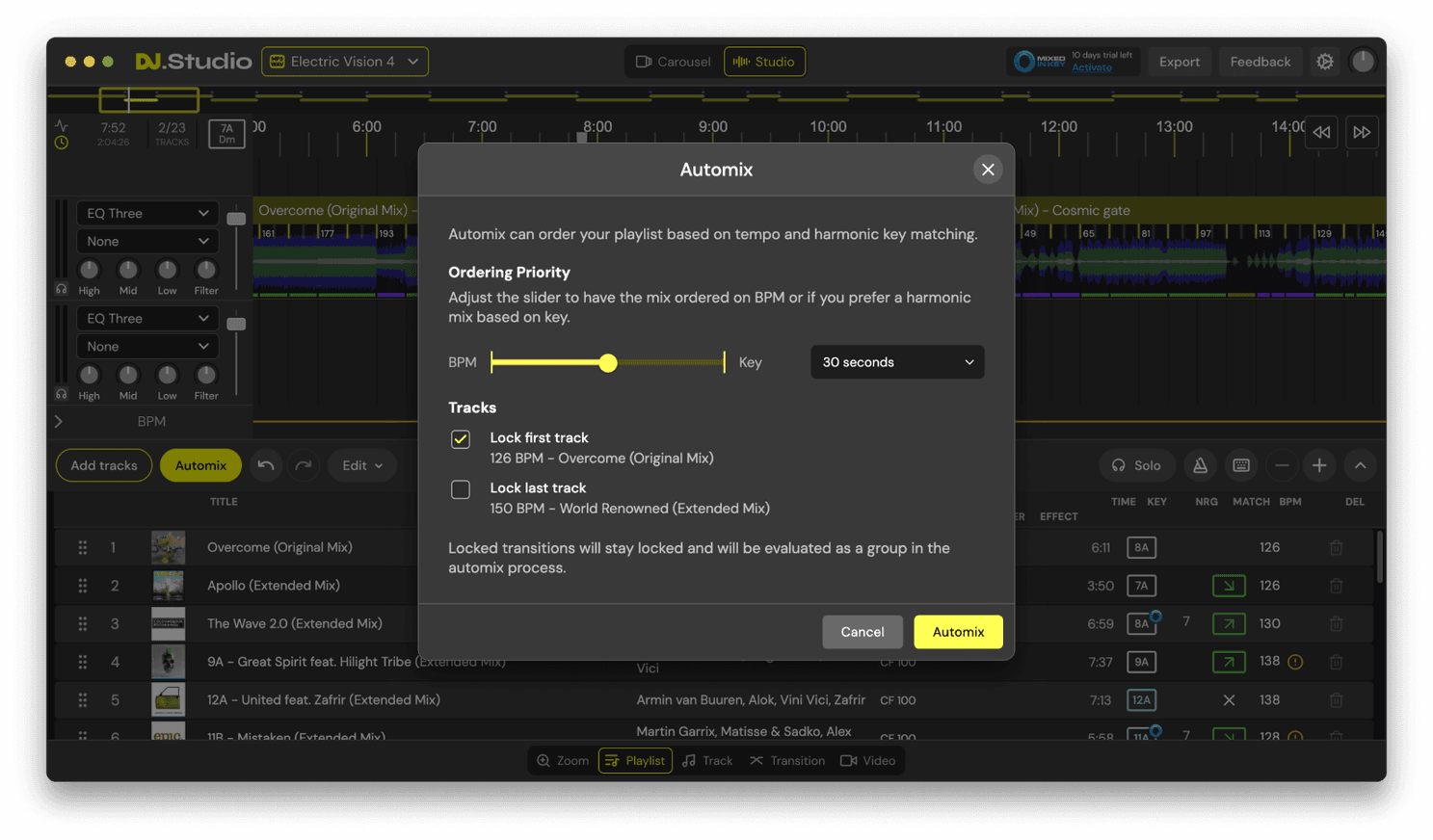 With the Mixed In Key module you get Automix on steroids which allows you to mix with energy levels and cue points.
Precision transitions. Every time.
Implement the best transitions to blend your tracks. and create your signature sound with our 14 default effects and your own unique automations.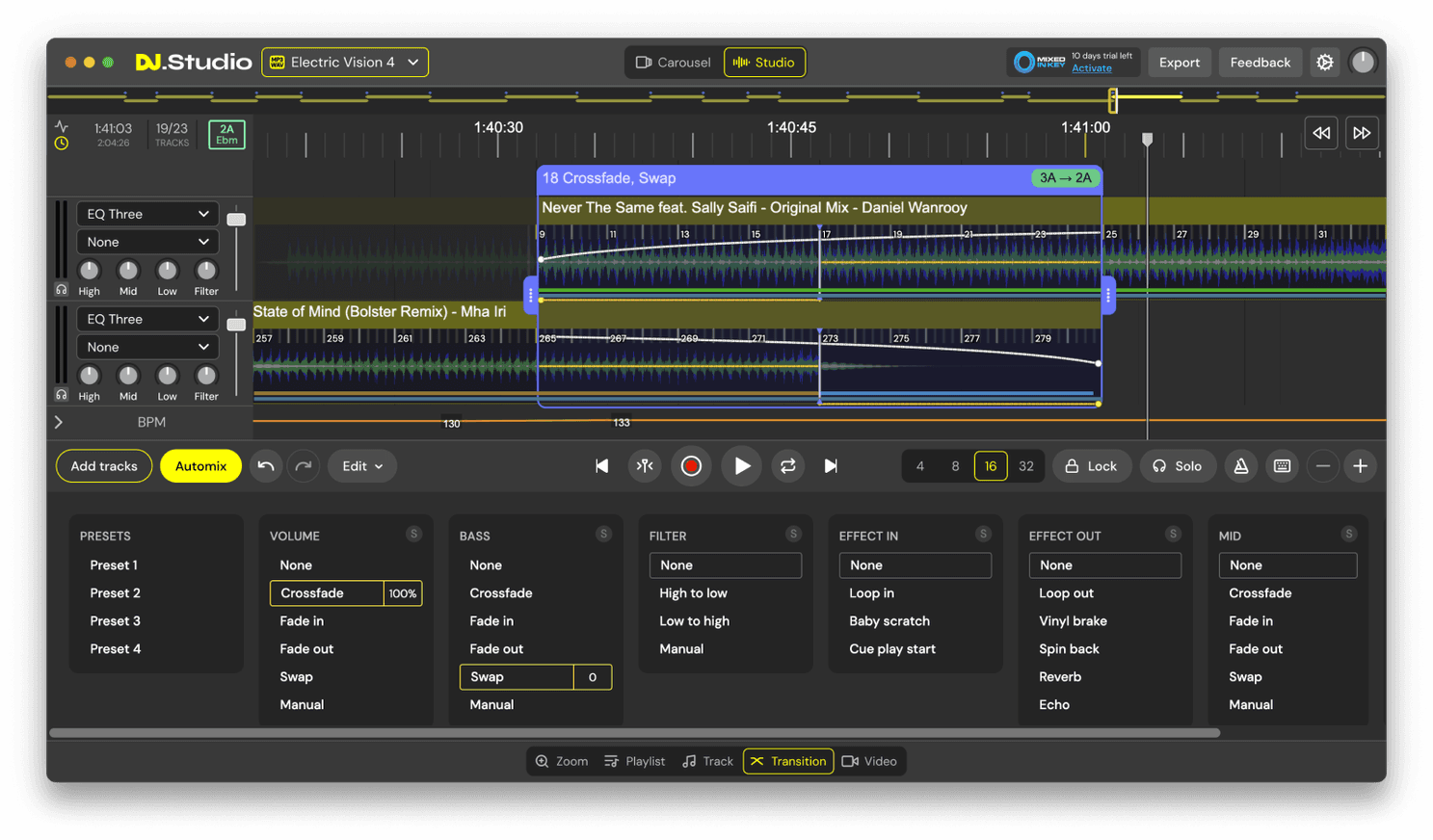 As an artist that runs a radio show, guest mixes and spends endless amounts of time preparing our sets we cannot stress how much time using DJ.studio has saved us. This is a game changer.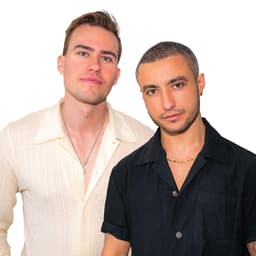 LoudLuxury
Canadian music production and DJ duo
Bedroom DJ to Performing sensation
It's time to get out of the bedroom and into the spotlight. 
The studio awaits.