Share your mix with the world!
Export your mix at lightning speed. To a local file or straight to Mixcloud with an auto-generated track list written for you. No more recording, exporting and uploading separately, meaning you can keep focused on what really matters.
Record faster
Record your mix quicker than ever. DJ.Studio will keep you on the move allowing you to record at 15 times the normal speed. Create and share your mixes as quickly as possible.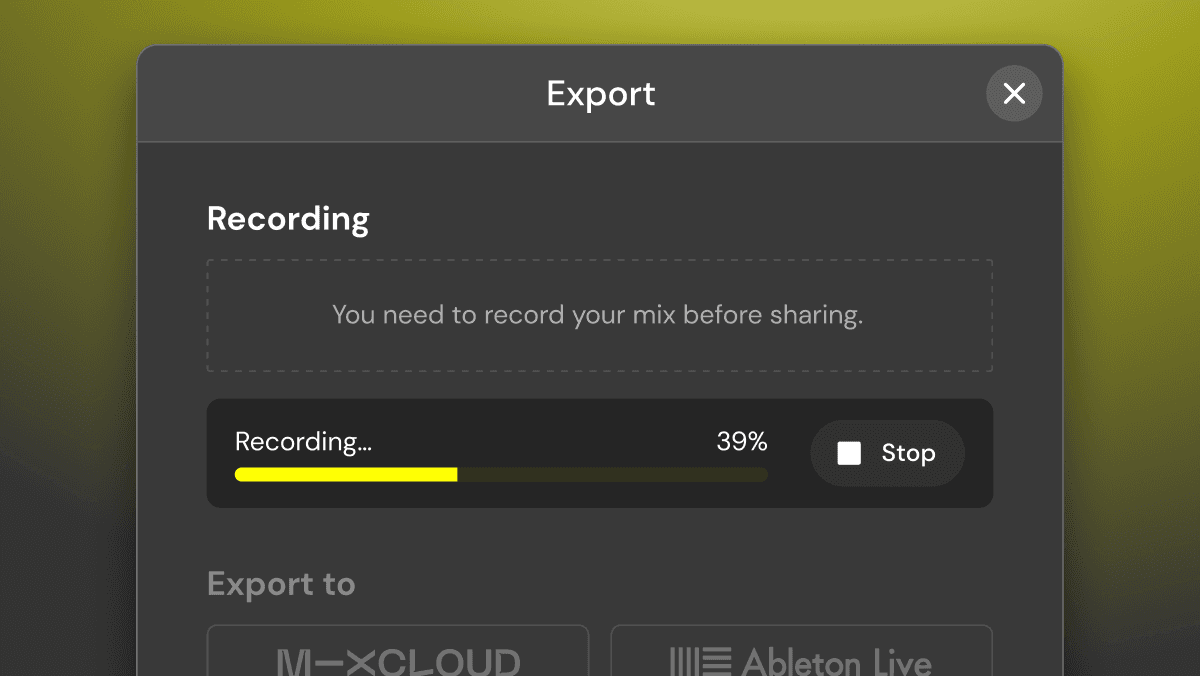 Mixcloud
Link your Mixcloud account and instantly share your mixes. Even the track list is automatically added. This saves you a huge amount of time, meaning you can stay focused on the mixing.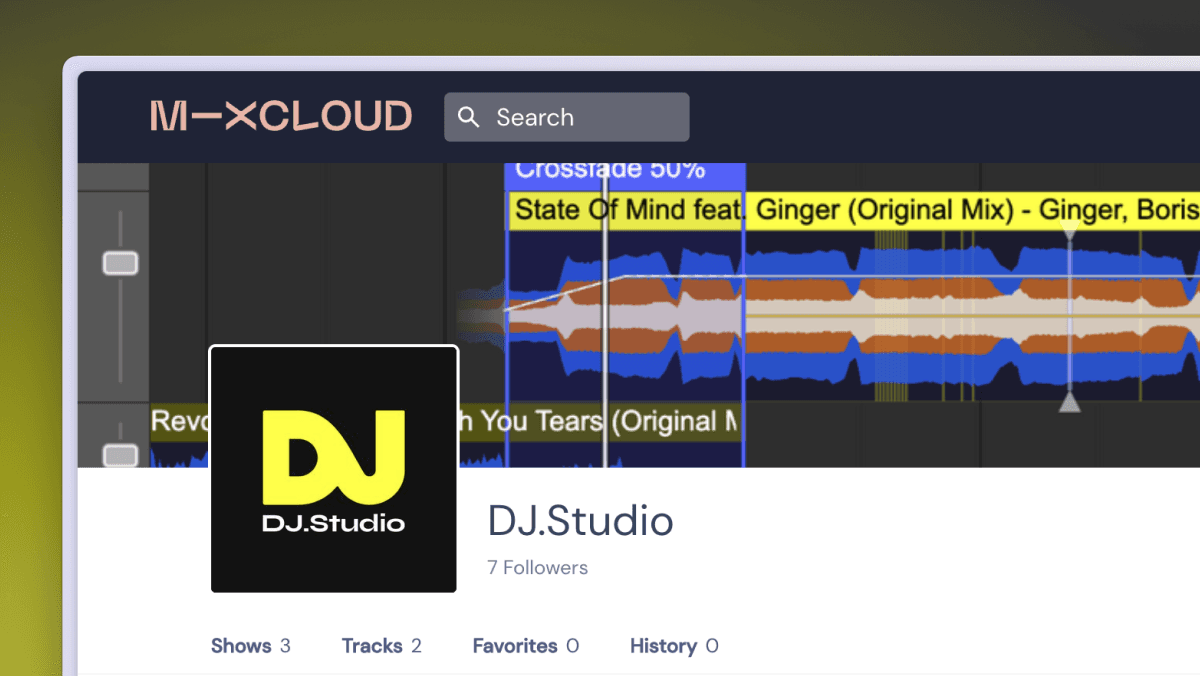 Ableton live export
Finalize your DJ mix in Ableton live for even more professional productions, podcasts or radioshow. ⁠DJ.Studio creates an Ableton Live file with all of your automation, effects and transition data, seamlessly merging your workflow between software.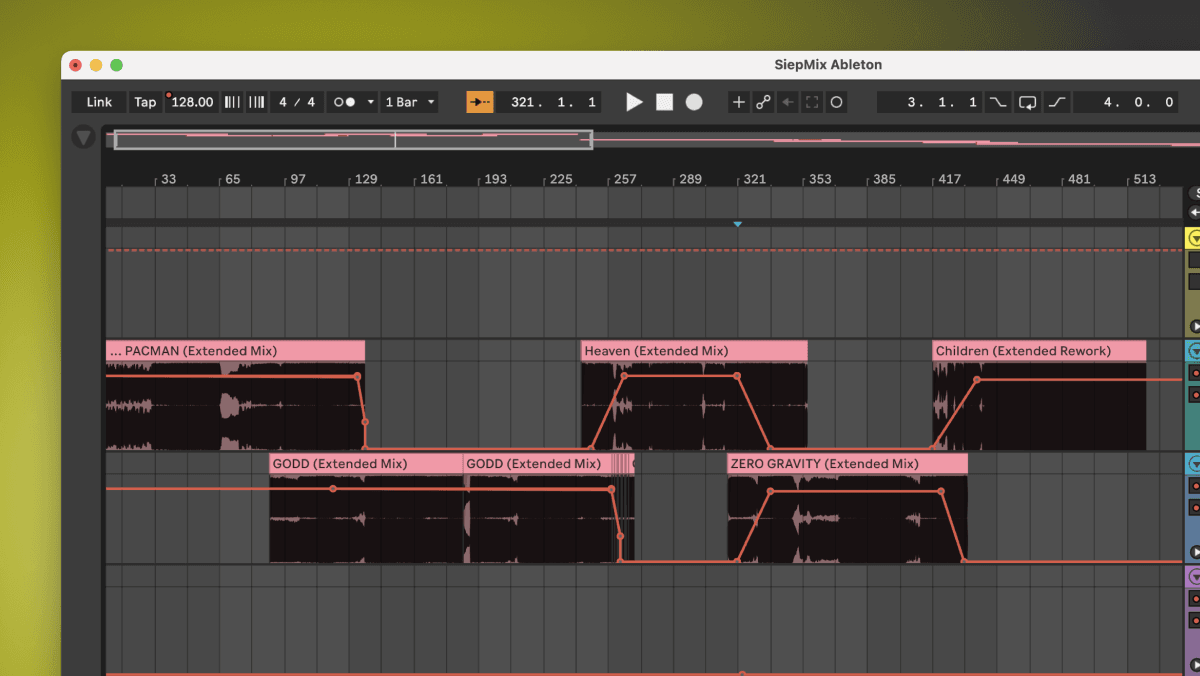 Enable Endless possibilities
In Ableton Live you can add effects using third-party VSTs, overlay vocal clips and add additional mastering. DJ.Studio is the first-ever DJ mixing software who supports export to Ableton Live.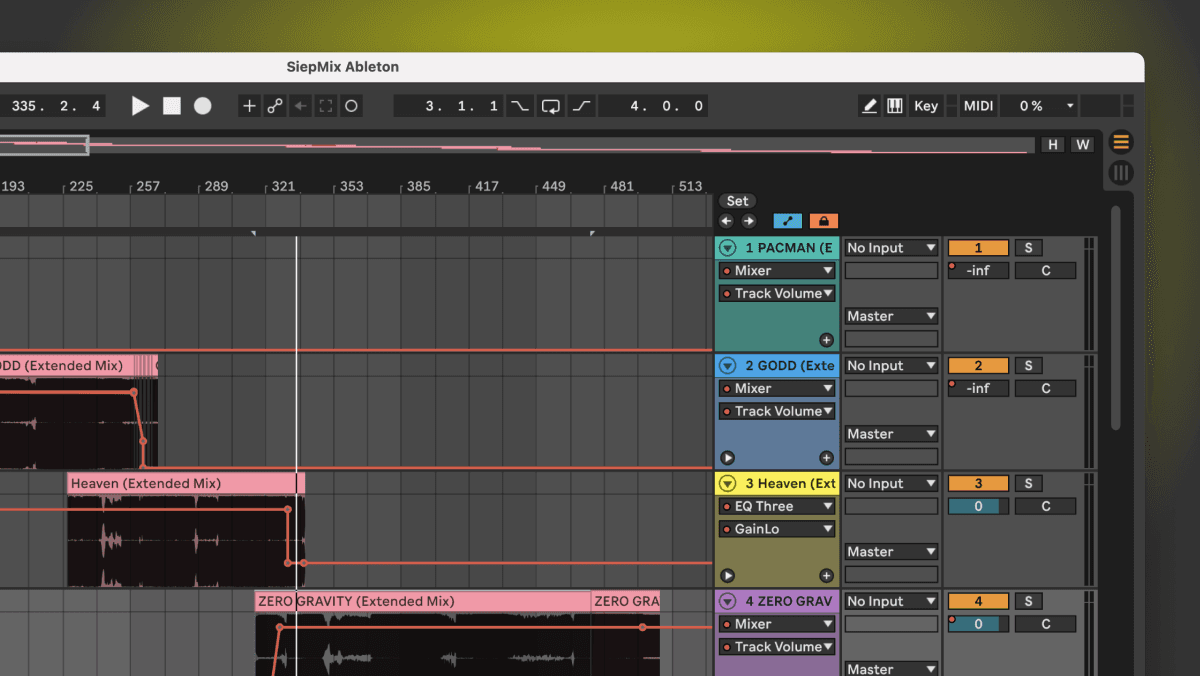 Enjoy your mix... and create a new one!
It's never been easier to share your mix with the world. Let the world enjoy your amazing mix and you can start creating you next mix!