DJ.Studio Compared
DJ.Studio is an exciting new contender in the DJ software arena - but how does it stand up against the old champions?
We put DJ.Studio to the test in this extensive comparison!
Unlock 'Studio Mixing'
Studio DJing is an exciting new option for DJs, radio hosts, podcasters, playlist creators and anybody else who needs to create a seamless mix. DJ.Studio lets you craft your mix fast and precise, allowing you to focus on expanding your creative horizons.

Revolutionary Timeline
DJ.Studio features a DAW-style timeline. This gives you a huge range of advantages compared to mixing live and is a unique offering in the DJ software scene. Sculpt the sweetest transitions, shuffle the playlist order, and tweak your mix over time without needing to rehearse and re-record.

Harness the Power of AI-Enhanced Automixing
DJ.Studio's Automix gives you unprecedented DJ powers at the click of a button. DJ.Studio takes care of all your chord calculations, instantly creating a pitch-perfect harmonically mixed sequence.
The proprietary AI automix algorithm determines the optimal order and placement of tracks based on their musical key and BPM - then it automatically beat-matches and arranges them, giving you more time to focus on expression and creativity!
Timeless Transition Editor
DJ.Studio's transition editor offers a completely new way for DJs to craft their blends. Thanks to the wide range of parameters, you can create transitions that would be impossible to pull off live on a physical set of decks - unless you're an octopus!

There are also a bunch of transition presets for instant inspiration, and you can automate parameters outside of transitions for more customization.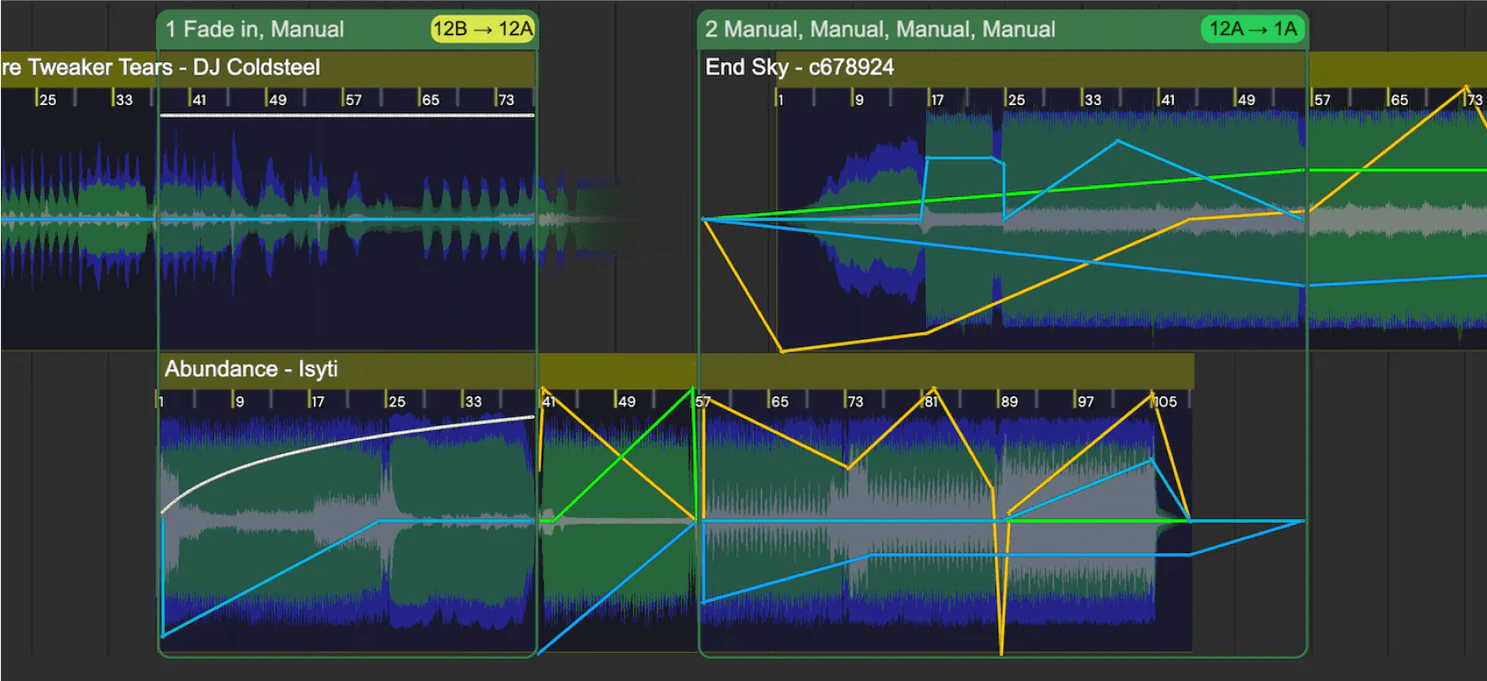 Mix Any Track with YouTube DJing
No downloaded music? No worries!

DJ.Studio comes fitted with an infinite music library in the form of YouTube integration! Test out tunes by making mixes with YouTube videos or tracks posted on YouTube Music, using all DJ.Studio mixing features.

DJ.Studio for YouTube makes practicing as a DJ accessible to anyone.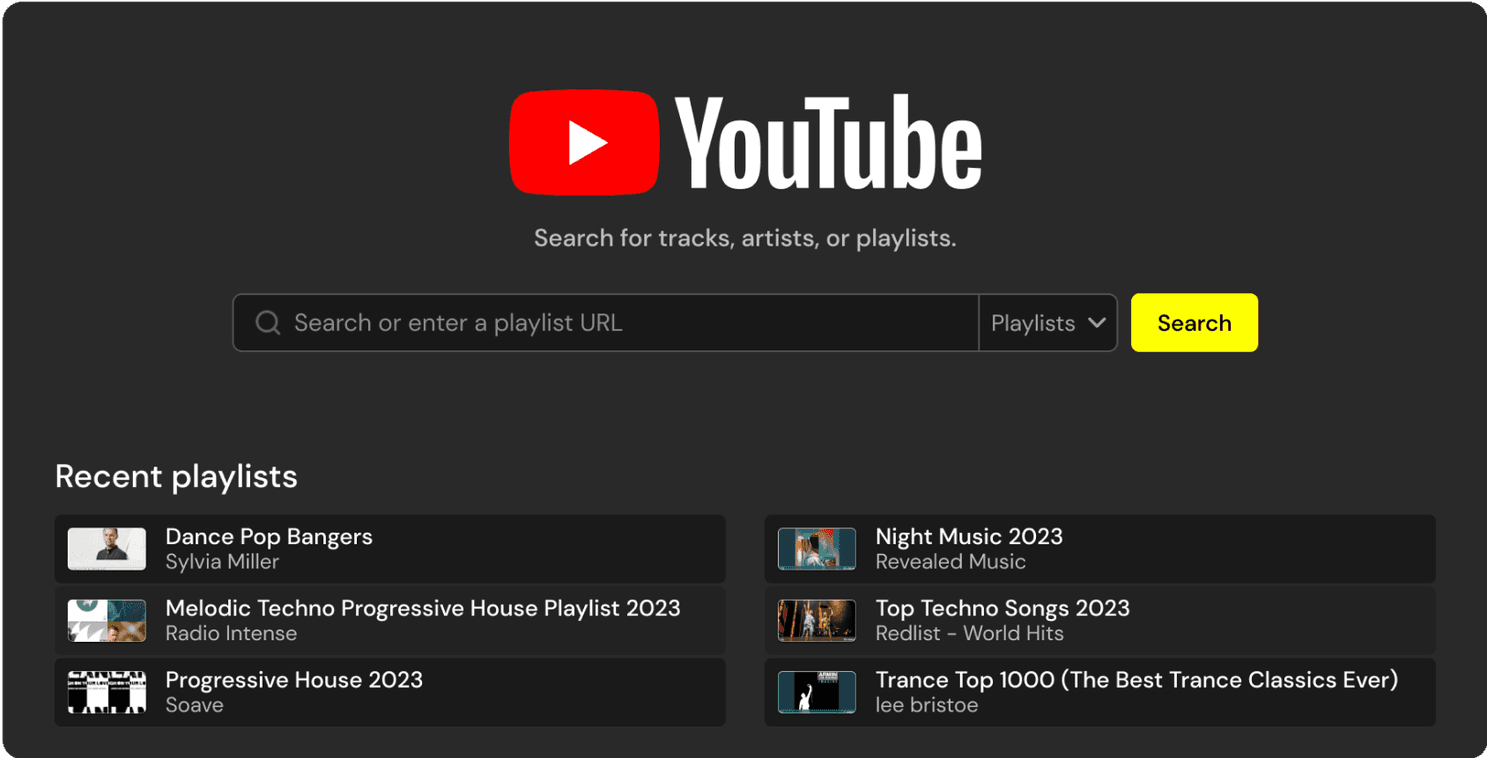 DJ.Studio fits your workflow
DJ.Studio offers seamless integration with a range of other DJ apps and music libraries - including all the big names like rekordbox, Traktor, Serato, Virtual DJ, Engine DJ, iTunes, and more!

Connect your pre-existing DJ libraries with DJ.Studio, and use your playlists and crates without needing to manually transfer anything.

The connection goes both ways! You can export your DJ.Studio sets back into your live software too.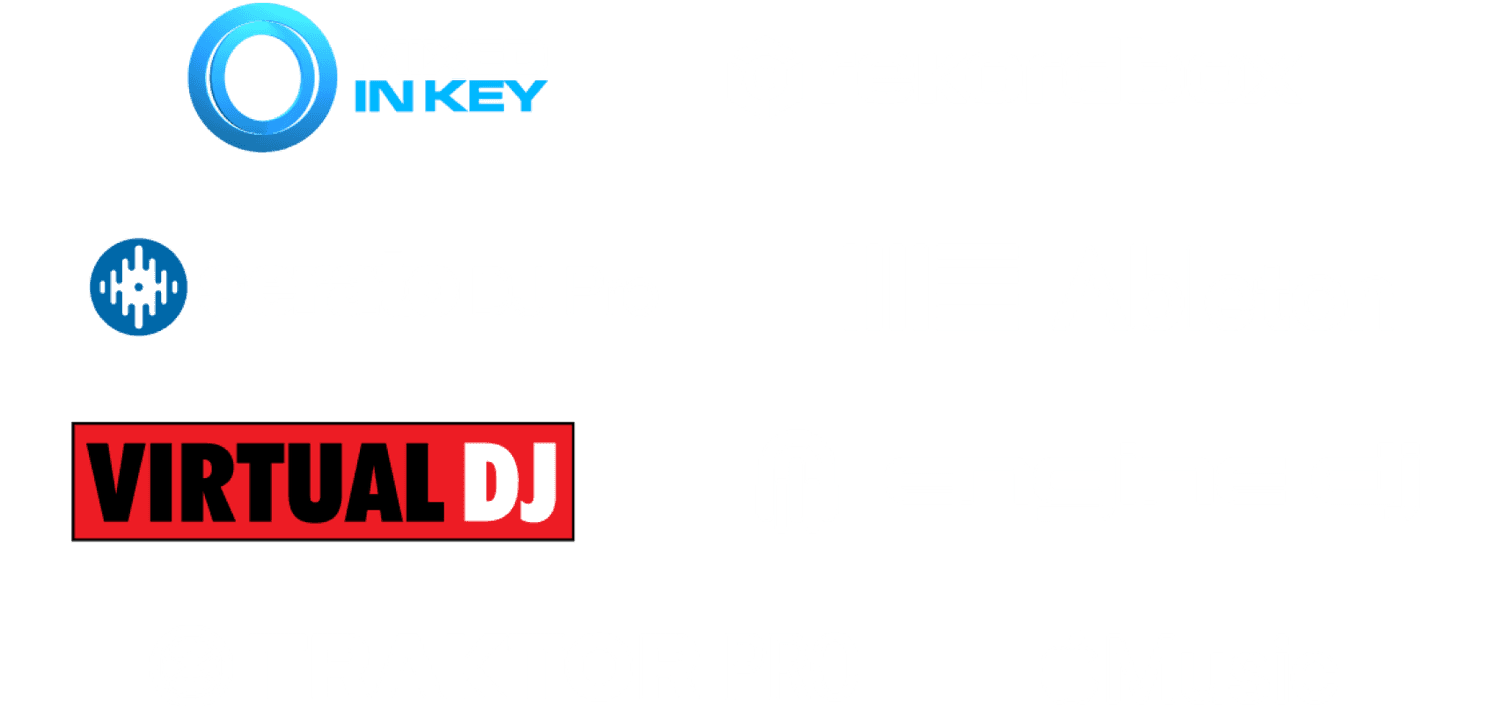 Built-In Video Creator
The DJ.Studio video creation engine lets you visualize your mix with audio-reactive visuals, artist information, cover art, audio waveforms, text, and other effects. This is the perfect way to create a hypnotic visual accompaniment to your mix - entrancing your audience even more.

Endless Export Options
DJ.Studio offers a wide range of exports, including high-quality WAVS and MP3s, YouTube Videos, MixCloud, DJ Sets to import the tracklist for your live set, and even as Ableton Live projects for further editing and mastering. DJ.Studio exports faster than real-time, meaning you can hit export - grab a coffee, and your mix will have finished recording! No need to worry about rehearsing 100 times before you create a live recording.

A Uniquely Powerful Workflow
The workflow of DJ.Studio combines the best of DAW-style timeline interfaces, with DJ tools, and powerful AI features. The workflow is completely different to the standards set by other DJ software.
Who is DJ.Studio For?
DJ.Studio is intuitive for new DJs (and non-DJs) 
while also offering the depth and complexity required by professionals.

DJ.Studio has an accessible learning curve. You'll easily be able to create your first full-length mix within a couple of hours - even if you've never touched a pair of decks before.

The feature set of DJ.Studio means it facilitates the entire mix process, from song discovery to distribution. The power of automix makes it a great tool for new DJs and playlist lovers, meaning the only thing you need to know in order to create a killer mix is the music you want to listen to!

On the flip side, DJ.Studio offers a staggering amount of depth and flexibility under the hood - making it ideal for professional DJs at the top of the industry who want to tweak mixes to pinpoint precise perfection.

If you are a professional DJ or performer and need more advanced features - DJ.Studio has all the tools you can dream of. Even Radioshow makers can use it to create podcasts or radio mixes.
The Future of DJ.Studio
This isn't the final form of DJ.Studio, as many expansive features are planned in the future. A few examples:
Enabling DJ.Studio to connect with DJ hardware like a Pioneer DJ controller so you can mix live - this will be great for scratch DJs and other members of the DJ community.
Additional audio track lanes, so you can add in samples, effects, voiceovers, jingles, and more.
DJ.Studio's development progression is highly driven by community feedback. Users can vote on new features to include in future updates. Everybody's voice counts here!
Give feedback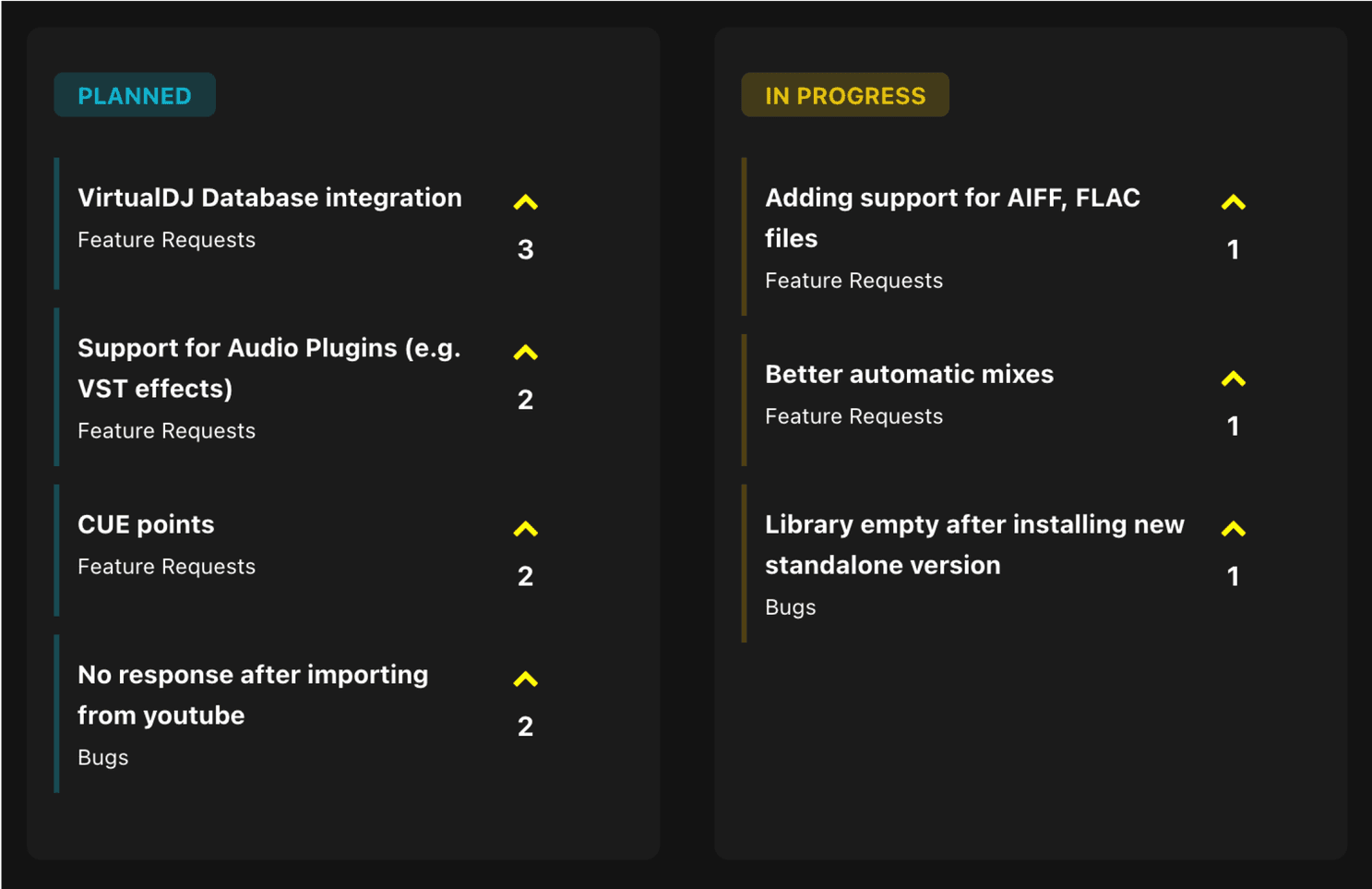 Don't take our word for it
Check out some of the responses given by influencers in the DJ world.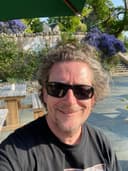 Start creating your own DJ mixes with DJ.Studio!