Precise Transitions. Every Time.
Slick transitions are the foundation of a memorable DJ set, so DJ.Studio offers powerful tools for blending tracks with an unprecedented amount of detail and expression. 
Whether you're using presets or custom automation, DJ.Studio lets you combine all of the effects simultaneously, so you can create transitions with more complexity than is possible when mixing live. 
Auto transitions
After the AI automix algorithm works its magic, DJ.Studio will automatically place seamless transitions between each track. Even with no editing experience, this lets you create professional-sounding transitions without any extra work - it sounds much better than a stop-and-start or crossfaded playlist. 

That said, you can also get in deep with the automation, tweaking your transitions in as much detail as you can imagine.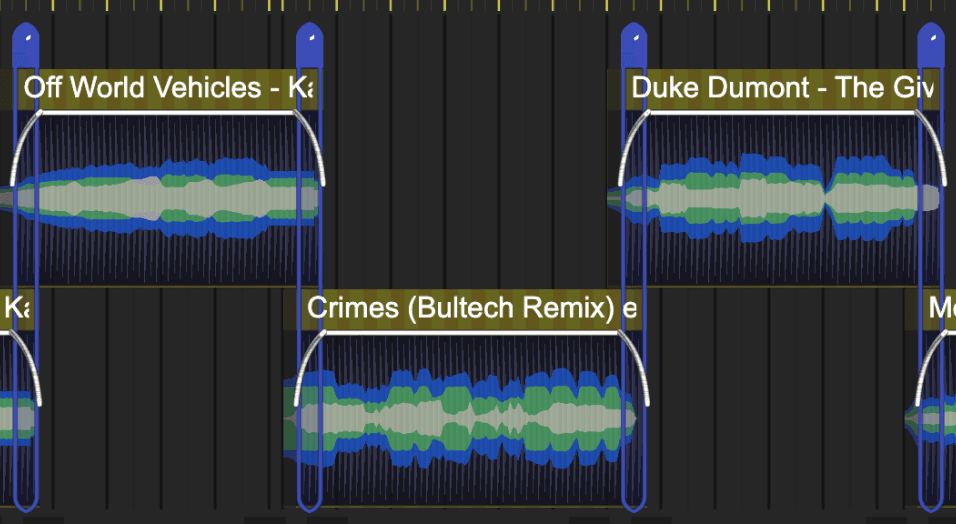 Select your preset
When you're working on a tight deadline, you can maximize your workflow speed by using our transition presets. These let you select a range of different transition curves and styles for all the automation parameters, letting you instantly mix and match the perfect transition.

A slow volume crossfade, a fast mid blend, a gradual filter switch-up, or even an instant bass swap - any of these can be achieved at the click of a button.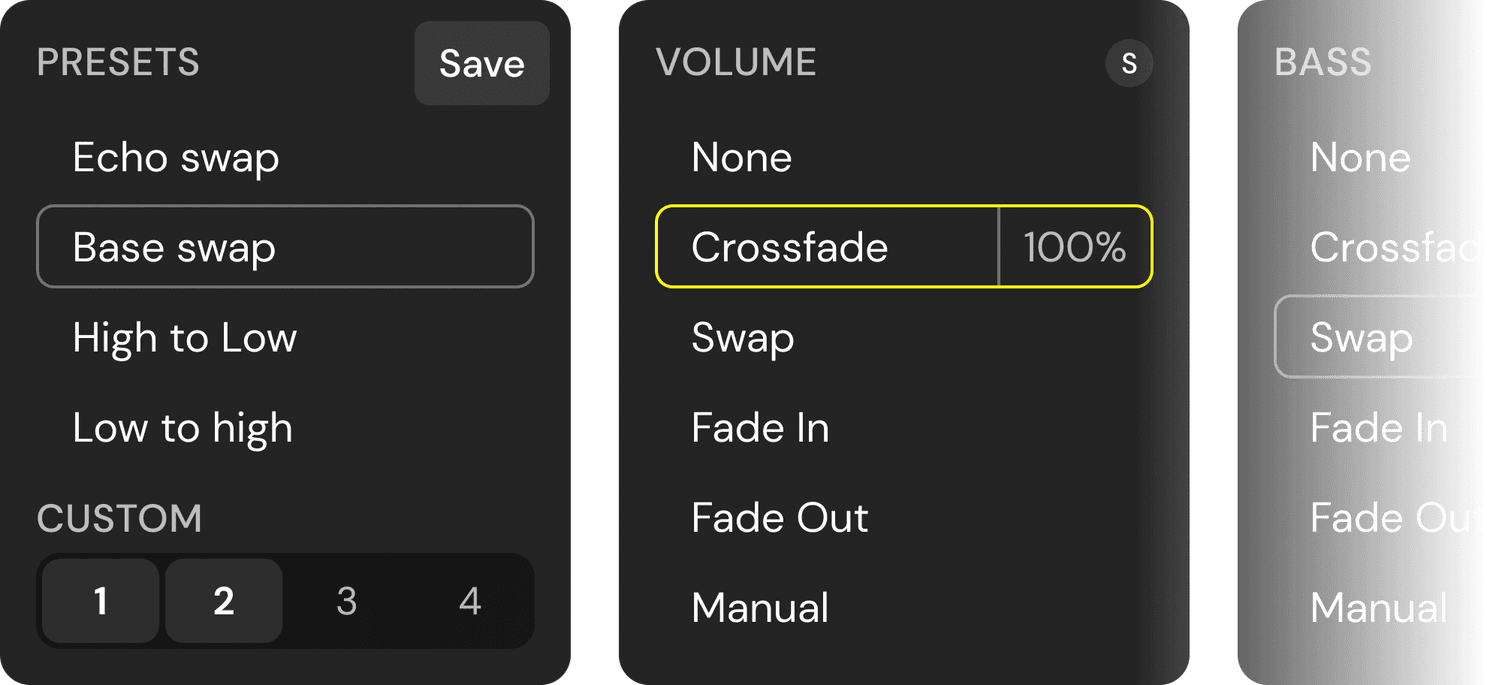 Transition Customisation
Transitions can be customised in a vast amount of detail - and thanks to the non-linear interface, you can create any transition you can imagine; even if it's not possible to perform live on a mixer. 

Easily set the length, intensity, and type of transition. Then you can use the detailed automation point system for drawing out custom transition lines -however you want.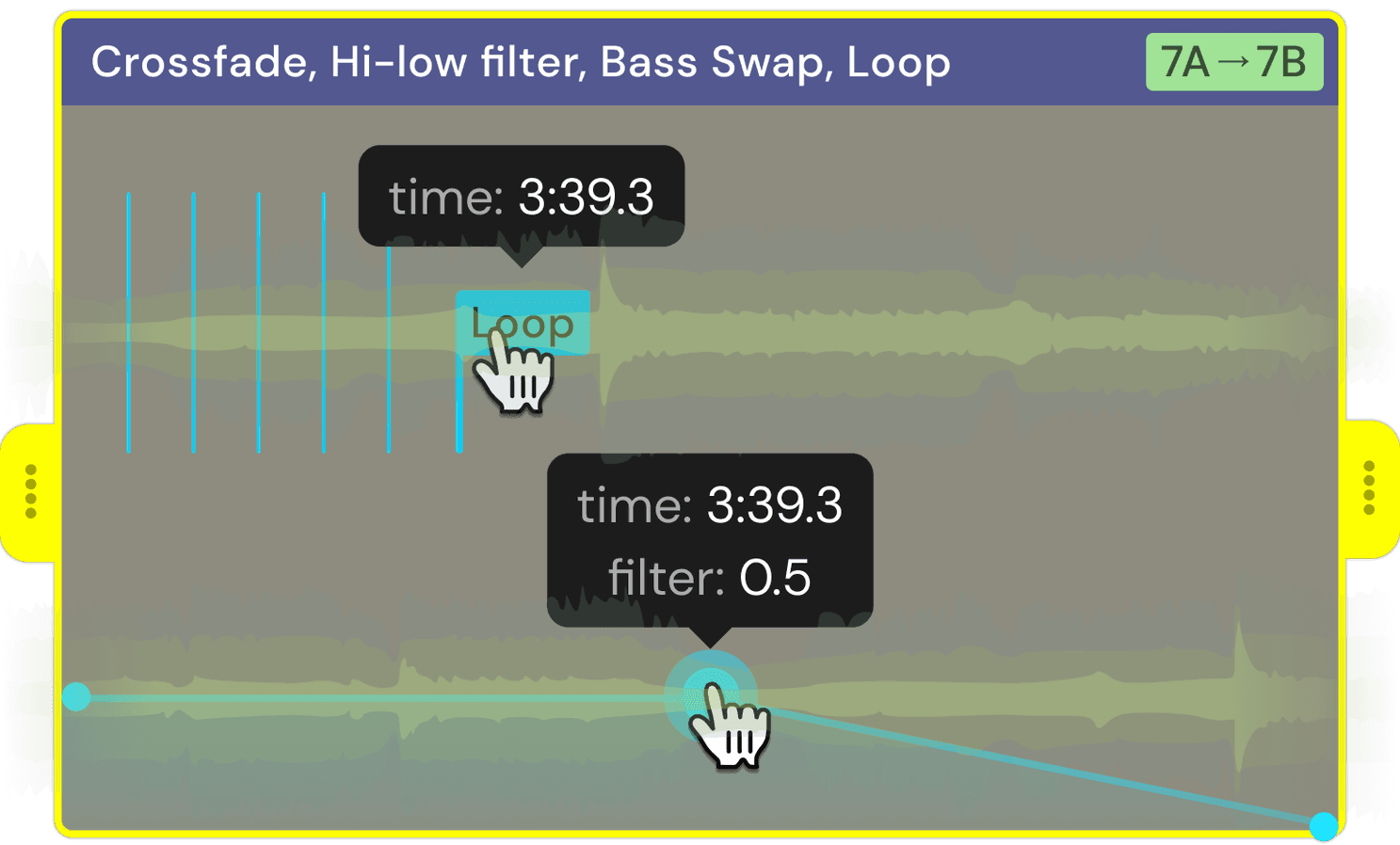 Infinitely Layered Transition Effects
Only got 2 hands? Get excited, because DJ.Studio lets you mix like an octopus!

The transition editor lets you combine any of the effect types you want to - with any curve. This means you can harness the transitional powers of volume, HPF/LPF filters, high/mid/low EQs, delay, reverb, looping, and more - all at the same time.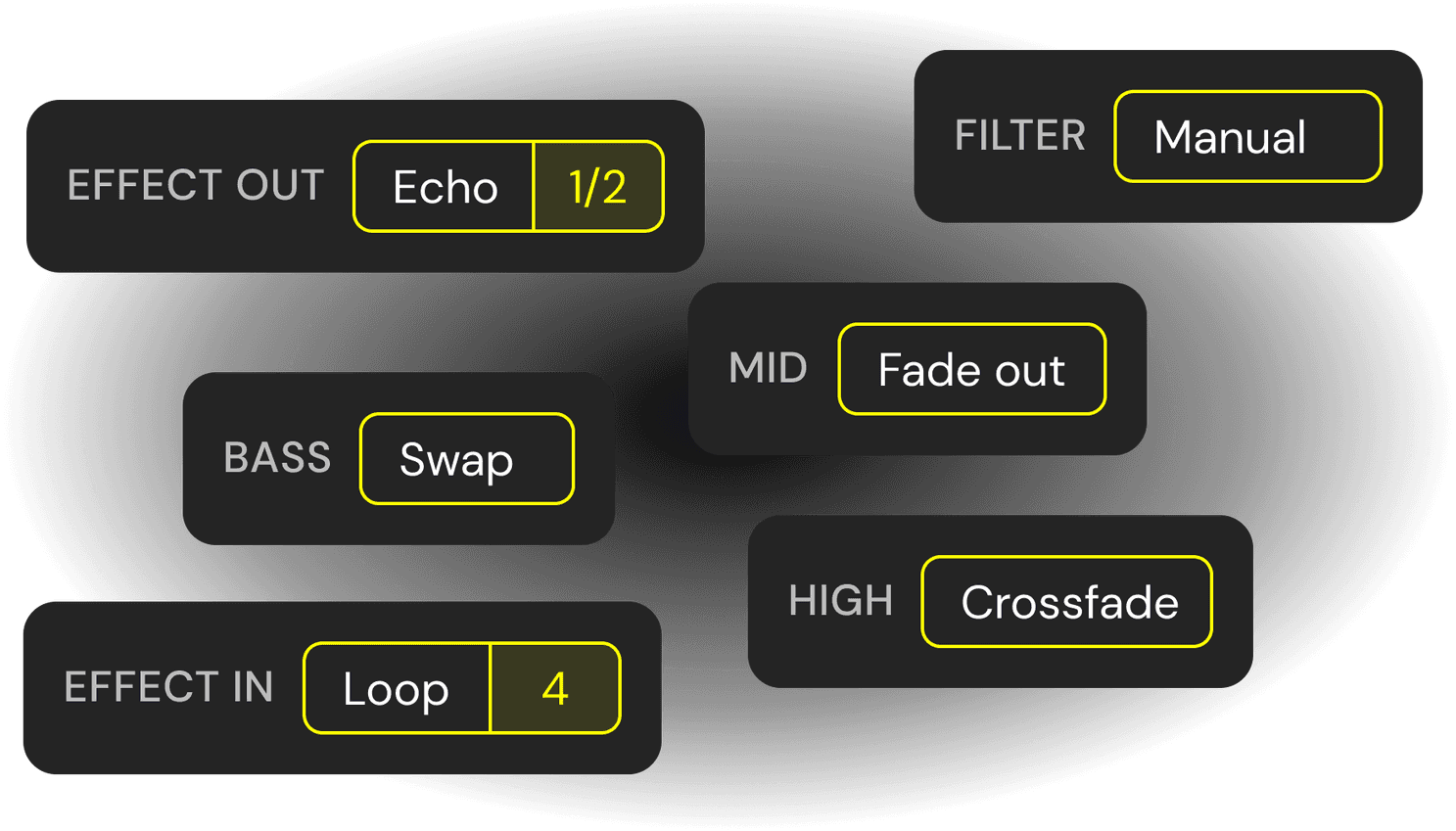 Lock finished work
Once you tuned a transition to perfection, you are able to lock it in place and move on to the next without worrying about accidentally losing the changes you have made. By locking the two tracks together, they will appear grouped in your playlist and move as one when you drag and drop tracks.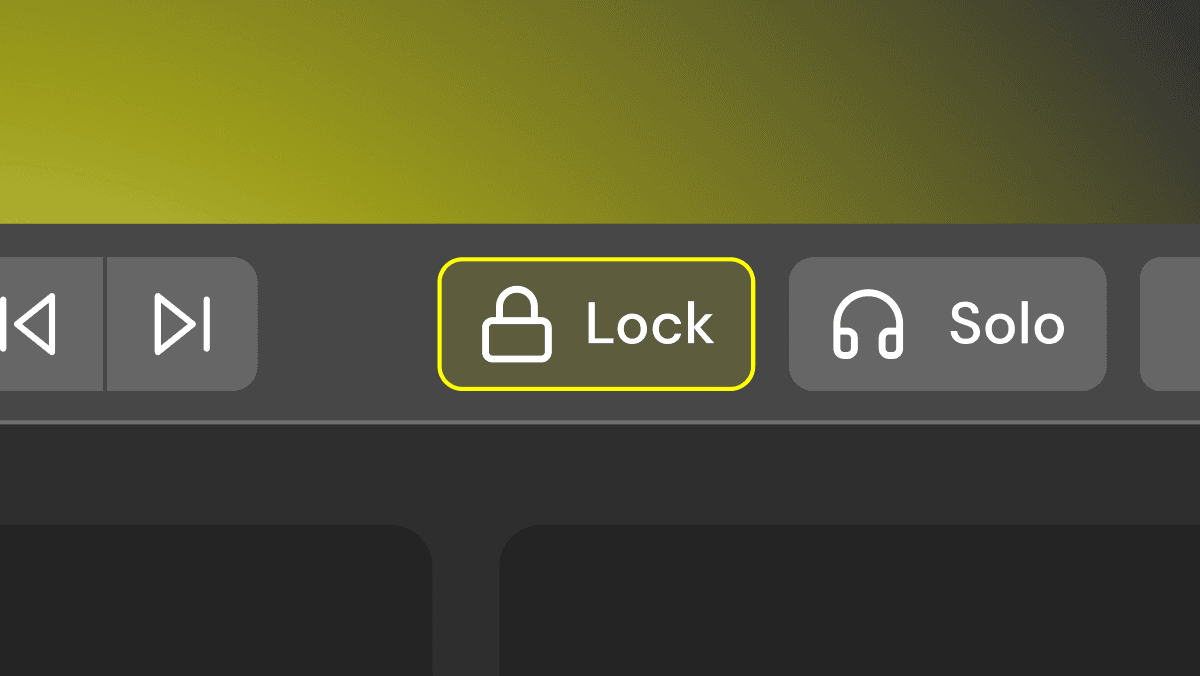 Level-Up Your Blend Game!
Test out the transition editor yourself with the free 14-day DJ.Studio trial!