Precision transitions. Every time.
Implement the best transitions to blend your tracks. Use all of the regular effects and add manual automations in just a few clicks. Fine tune your transitions to craft your signature sound.
Auto transitions
Beat matching has never been easier. DJ.Studio will automatically create transitions for the tracks in your mix using analysis of tempo, key and energy to get the most out of your selection. Using smooth BPM adjustments and flawless key changes, your mix will be ready to play straight away.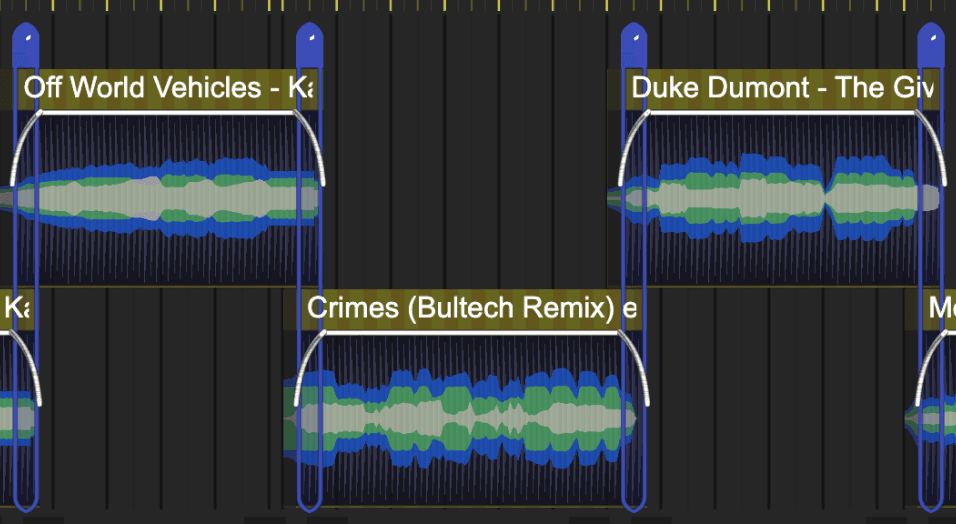 Make it your own
The transition editor is a powerful and efficient tool to edit transitions with precision and control. Add effects and filters easily with a rage of presets and the ability to save your own custom settings. Manual automation editing allows you to fine-tune the tempo, EQ, effects and other parameters ensuring a seamless and polished mix in minutes.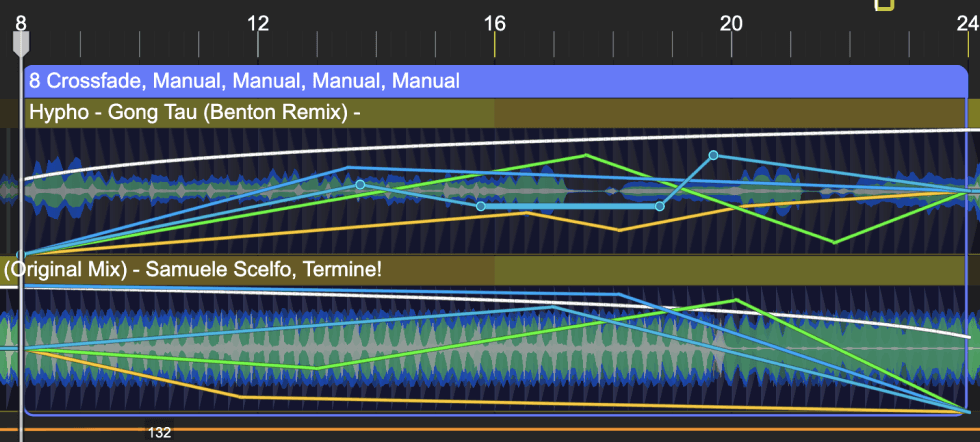 Pitch correction
The pitch correction tool allows you to quickly adjust the pitch of a track up or down one semitone to match the desired key or tempo of your mix. Effortlessly blend tracks in different keys without ever causing a mismatch in the music, or create tempo changes mid-song to really impress your listeners.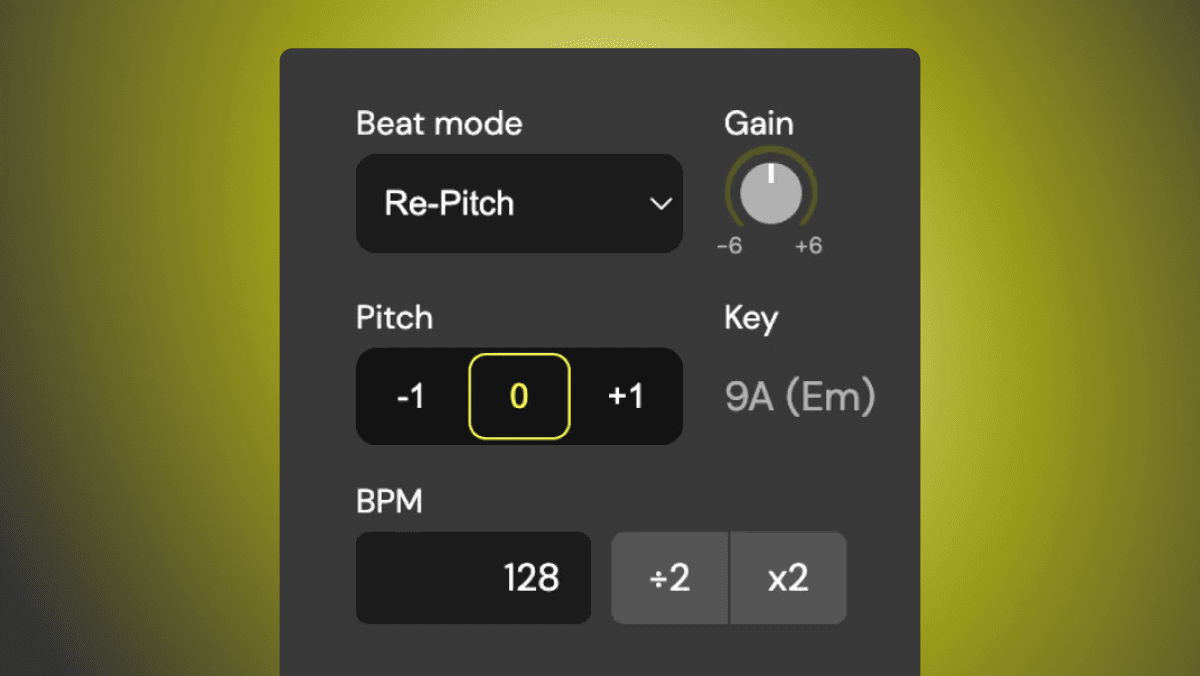 Layering effects
Layer different effects, adding depth and texture to your mixes and transitions delivering a unique and personalised sound that you can't achieve on most regular DJ mixers. Offering a range of fully customisable effects to choose from including crossfade, EQ, filter, reverb, echo and vinyl break, you will never be short of new ideas.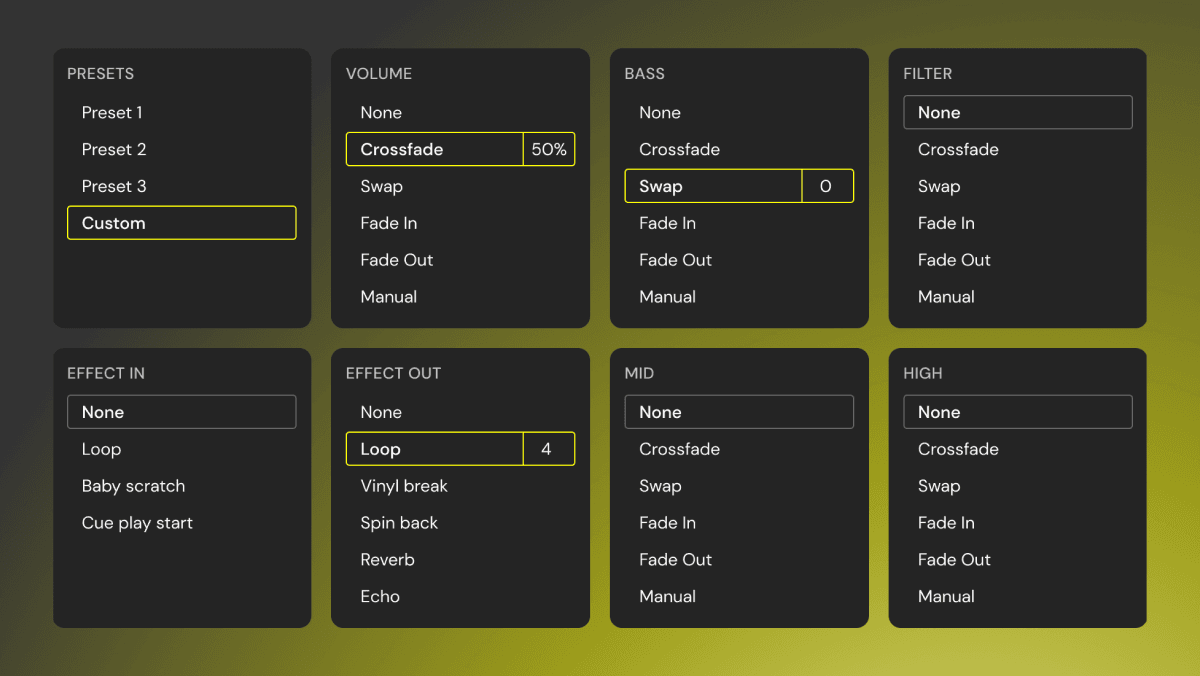 Perfect timing
Adjust the timing and BPM of the tracks manually in your mix using beat grids, markers and cue points, enabling you to pull off mix combinations that beforehand maybe you would have stayed away from. Discover new possibilities and incredible track combos while always delivering smooth and seamless blends.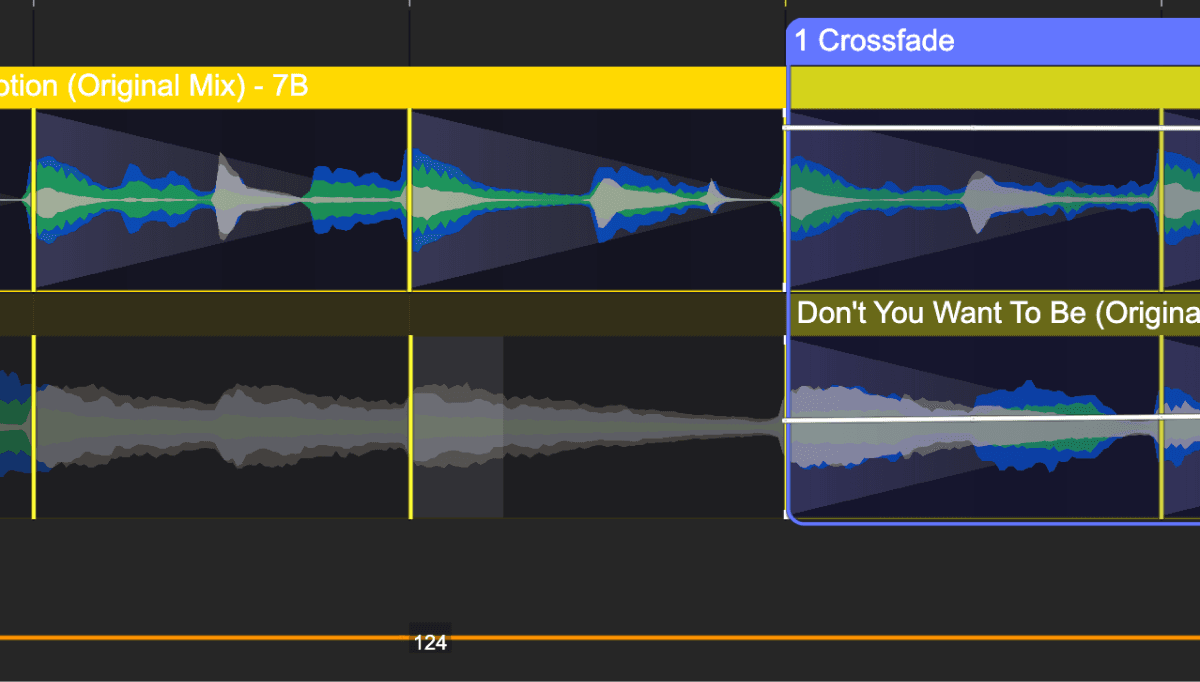 DJ.Studio track editor
Edit your tracks in the studio tab, choose to cut, paste, duplicate, delete and more, customising your mix and making it stand out from the crowd. Make cuts, splice tracks and loop sections knowing that it will always sound perfect with our quantized beat grid and easy-to-use editing tools. Create radio edits, sync music, loop segments and sample cuts... the possibilities are endless.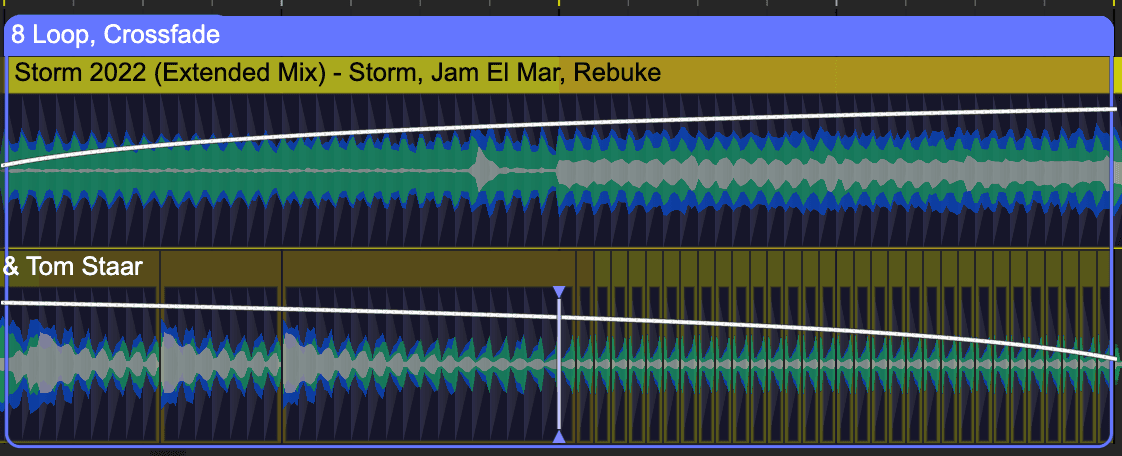 Lock your changes
Once you have finished editing a transition, you are able to lock it in place and move on to edit elsewhere in your mix without worrying about losing the changes you have made. By locking the two tracks together, they will appear grouped in your playlist and move as one when you drag and drop tracks.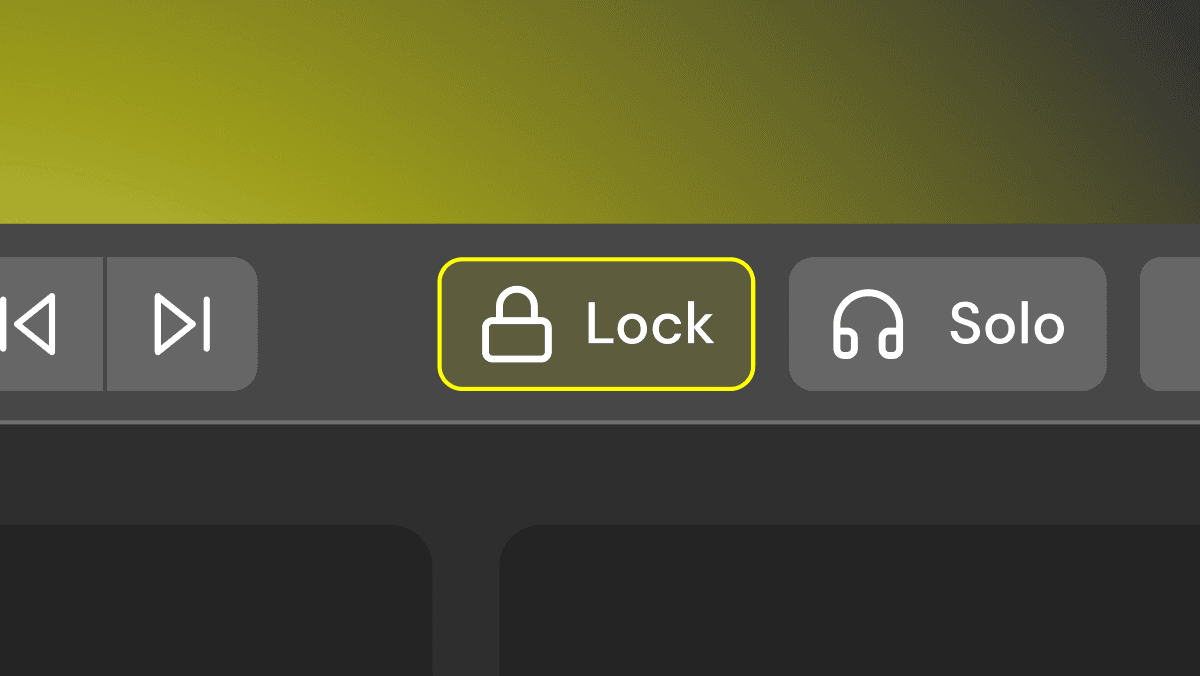 Now your Mix is Ready to Share
With all your transitions in perfect shape, your mix is ready to share with the world.