Thank you for purchasing DJ.Studio
Follow these steps to activate your account
Download and install DJ.Studio
Open the app
Go to Settings > Account.
Fill in your license code below and press Activate.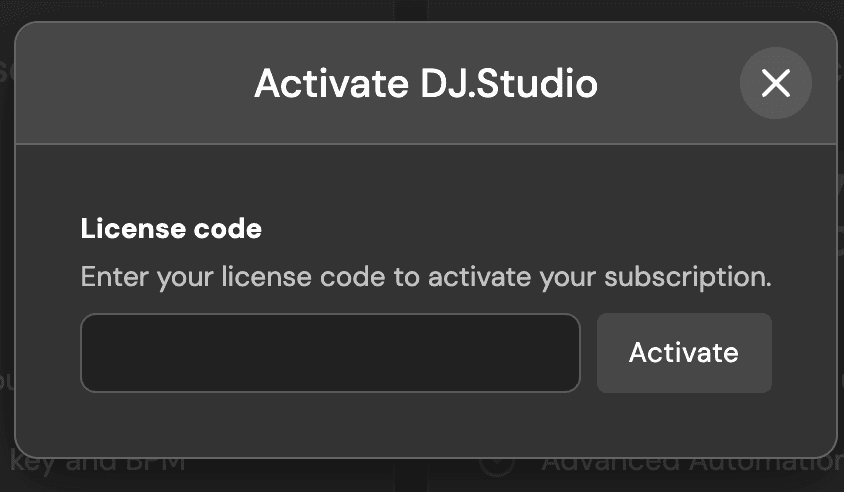 ⁠If you run into any issues during installing or activation, or have any other question about DJ.Studio, feel free to reach out to our support team at help@dj.studio

⁠Happy mixing!
Email support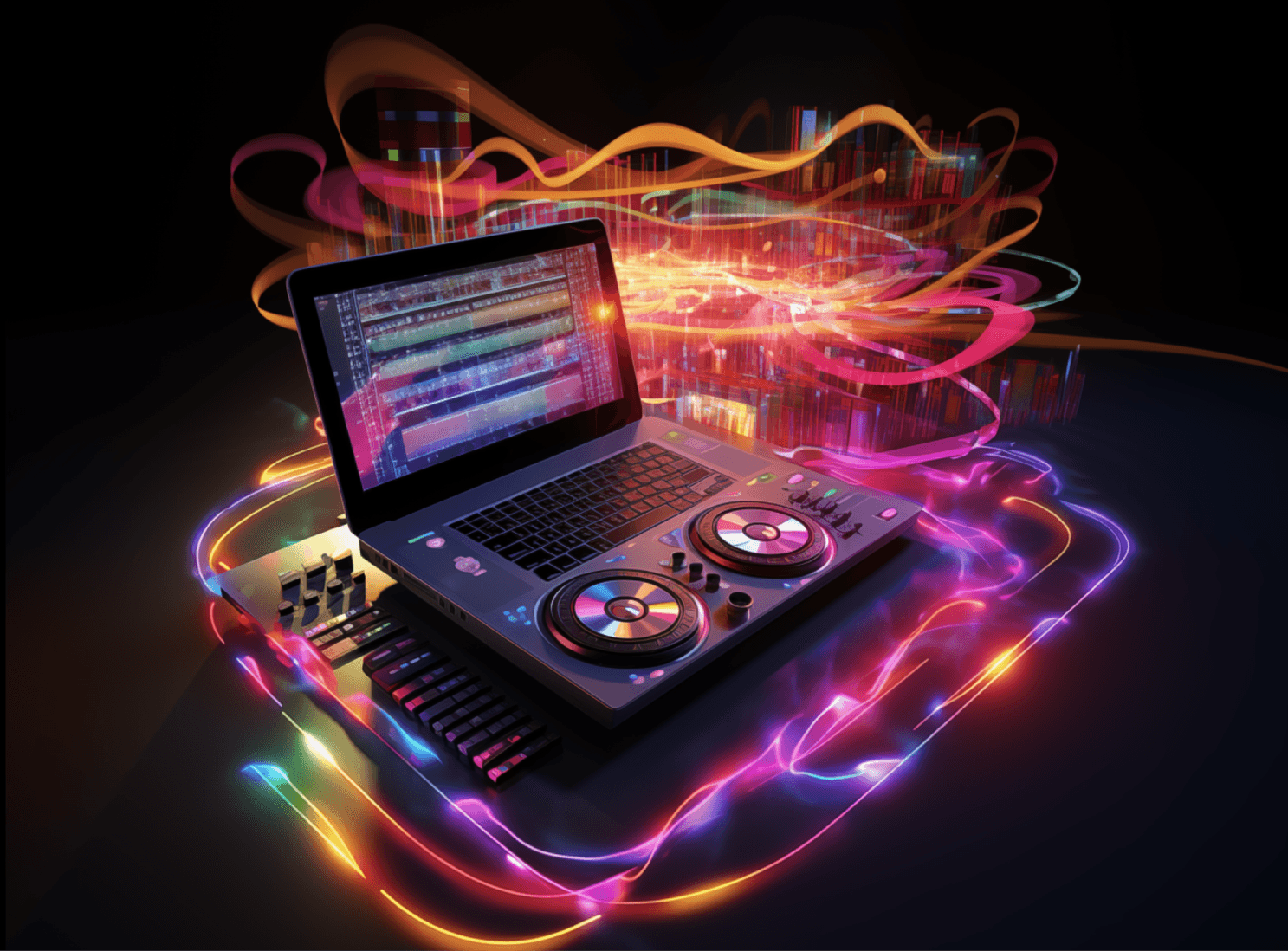 System requirements
DJ.Studio requires either a Windows or Mac computer.
⁠Below are the minimum system requirements.
Windows 10 or higher

macOS Big Sur 11 (Updated to the latest version) or higher⁠

Memory#

8GB or more of RAM or higher
16GB or more of RAM (Video function)

CPU#

Core processor Intel or AMD newer than 2017

Hard disk/SSD#

4GB or more of free space (not including space for storing music files, etc.)

Sound#

Audio output to speakers, headphones, etc. (internal or external audio device)

Playable music file#

ALAC, FLAC, WAV, AIFF MP3, AAC

Display resolution#

1280 × 768 or greater

Browser#

⁠Chrome (Updated to the latest version)
⁠Safari (Updated to the latest version)

Internet connection#

An internet connection is needed to create a DJ.Studio account and to download and run the software.
⁠Offline support will follow later this year.
What do our users say