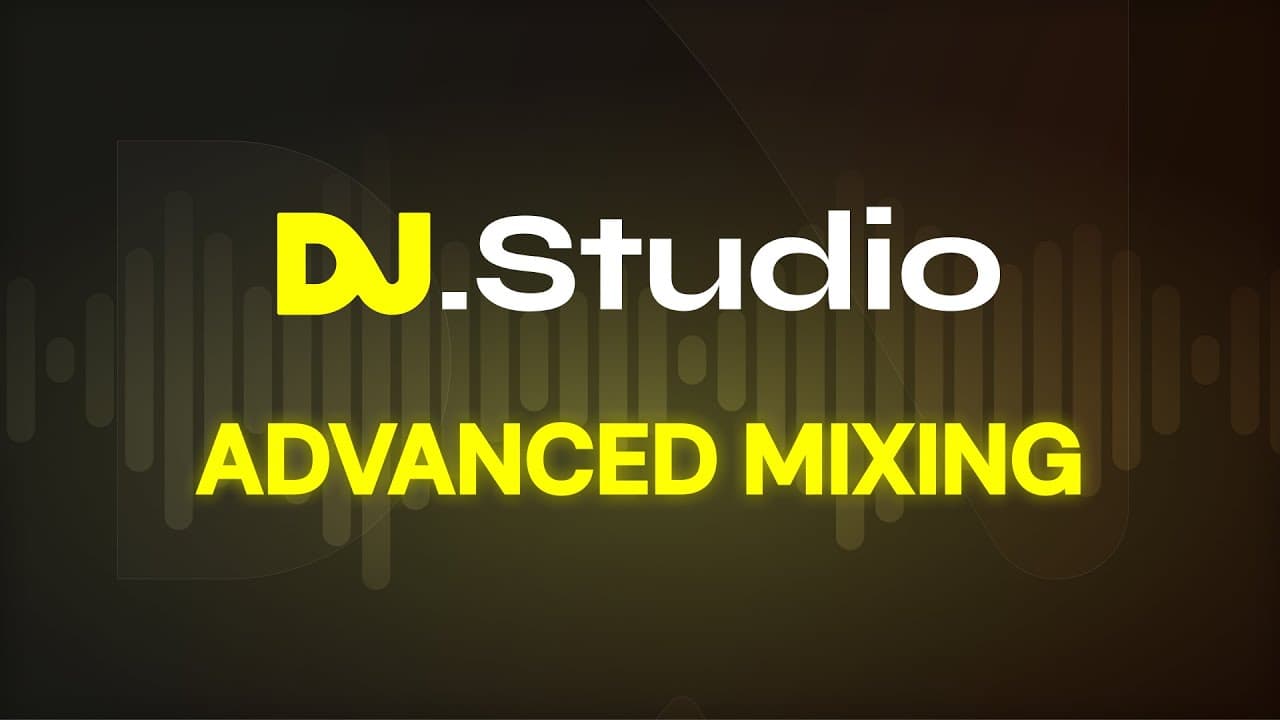 Change transitions#
Change a transition
Open the Studio tab
Click on he blue window around a transition
In the left bottom corner you see the transition tab selected.
For every type of effect you can choose how you want to change the transition by clicking in the list.
⁠In the transition window in the timeline editor you will see the transition visualized with a colored line
⁠

If you choose Manual you can click in the blue transition window to add cue points
⁠
Record automations#
You can also record automations manually with DJ.Studio
Open the Studio
Set the playhead at a spot in your mix, in 1 track or in a transition
Click the red Record button in the middle of the screen
⁠

Use the buttons on the left side of track 1 and track 2, for example filter, high, mid, low or the volume slider to change the transition.
Click the record button again to stop the recording
Keyboard shortcuts#
You can speed up your mixing process by using keyboard shortcuts. You can find the explanation of all of the shortcuts in the right side of your Studio, next to the Automix button.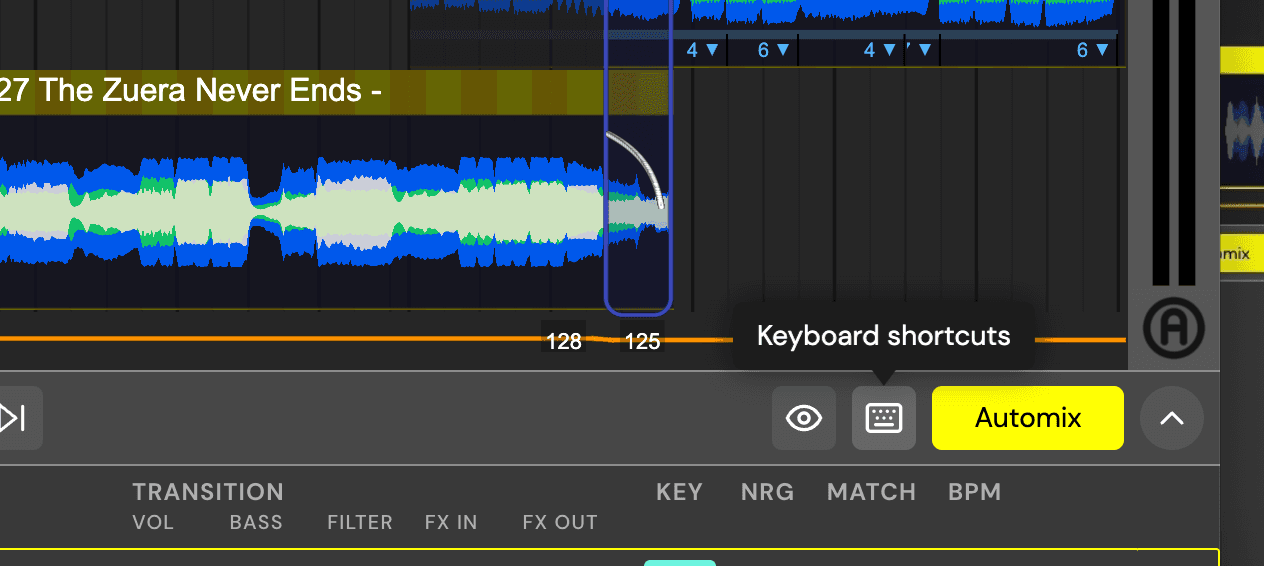 Cut and paste parts in the music#
Sometimes you need to make a mix exactly 60 minutes, or sometimes you want to get really creative and start changing a song to your own desire.
You can cut and paste part of the music to do that.
press the Shift - key
Click the mouse at the start of the track you want the select. You need to click in the wave form of the specific track
drag and hold the mouse to the end part of you want to select and release the Shift-key