News: DJ.Studio X 1001Tracklists Collaboration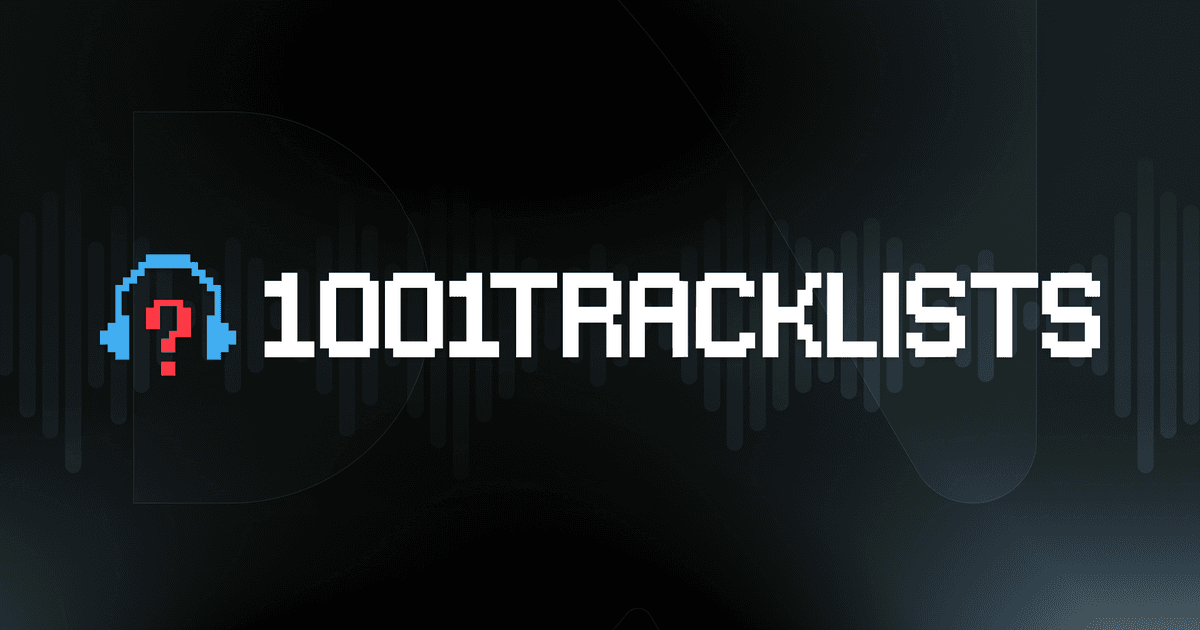 If you've ever listened to a DJ's mix and thought "What are those tracks? I wish I could try mixing them myself…" Well now you can, with only a few button clicks - imagine that! 
DJ.Studio is thrilled to announce a new collaboration with 1001Tracklists!
You can mix all the tracks for free thanks to DJ.Studio's YouTube integration and powerful timeline editor.
Watch This Video for more information!
1001Tracklists is a popular online platform and community for electronic dance music enthusiasts and professionals. It serves as a comprehensive database of tracklists from various DJs and live sets, allowing users to discover new music, track IDs, and upcoming releases. 
DJs and fans upload tracklists to the platform, ranging from festival headlining artists to rising newcomers, enabling fans to identify the songs played during their favorite sets at music festivals, radio shows, and club performances.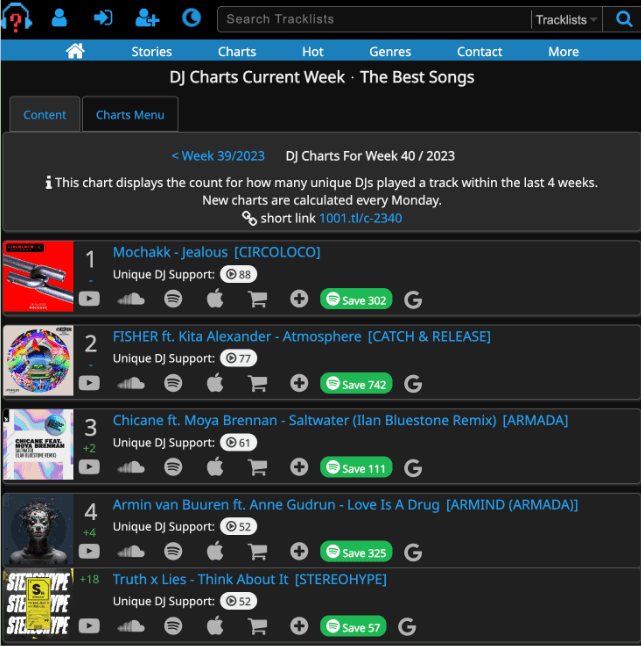 1001Tracklists has become a valuable resource for music lovers, DJs, and producers, providing a centralized hub for exploring the latest trends in the EDM scene and staying updated on new releases and DJ sets. Users can search for specific tracks, DJs, or events to find detailed tracklists and explore the world of electronic music.
1001Tracklists is now built-in to DJ.Studio!
Thanks to this exciting collaboration, you can now access the entire 1001Tracklists database from within DJ.Studio. This means you can find your favorite songs from a DJ's new mix and import them into your own DJ.Studio project.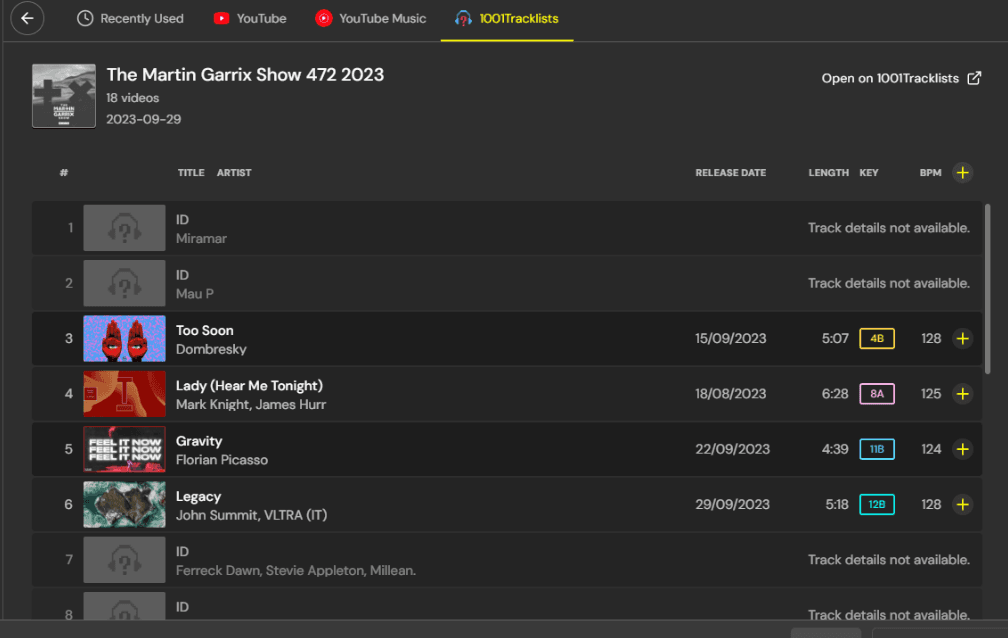 You can find tracks from any mix on the 1001Tracklists database and instantly import them into your mix, without ever needing to leave the DJ.Studio app!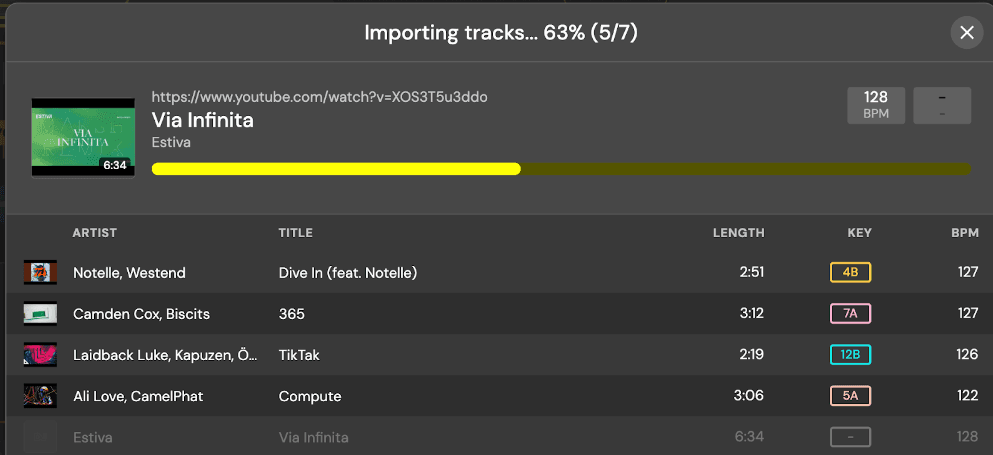 Read this guide for a deeper tutorial on this feature. 
When you add tracks to your mix, DJ.Studio streams them directly from YouTube - meaning you don't need to spend a single dollar to start creating mixes with your newly discovered music. You can arrange, edit, add effects and transition, and even share your mix online.
With our simple DJ.Studio player, you can share your YouTube mixes as a weblink - no need for you to download and re-upload your set anywhere!
We are super excited about this collaboration and the possibilities it gives to our users. This has given DJ.Studio even more power as a tool for discovering new music - and then making killer mixes!
1001Tracklists is integrated into all versions of DJ.Studio - try it out today!
You can even add tracks directly to DJ.Studio using the import button found on the 1001Tracklists Website.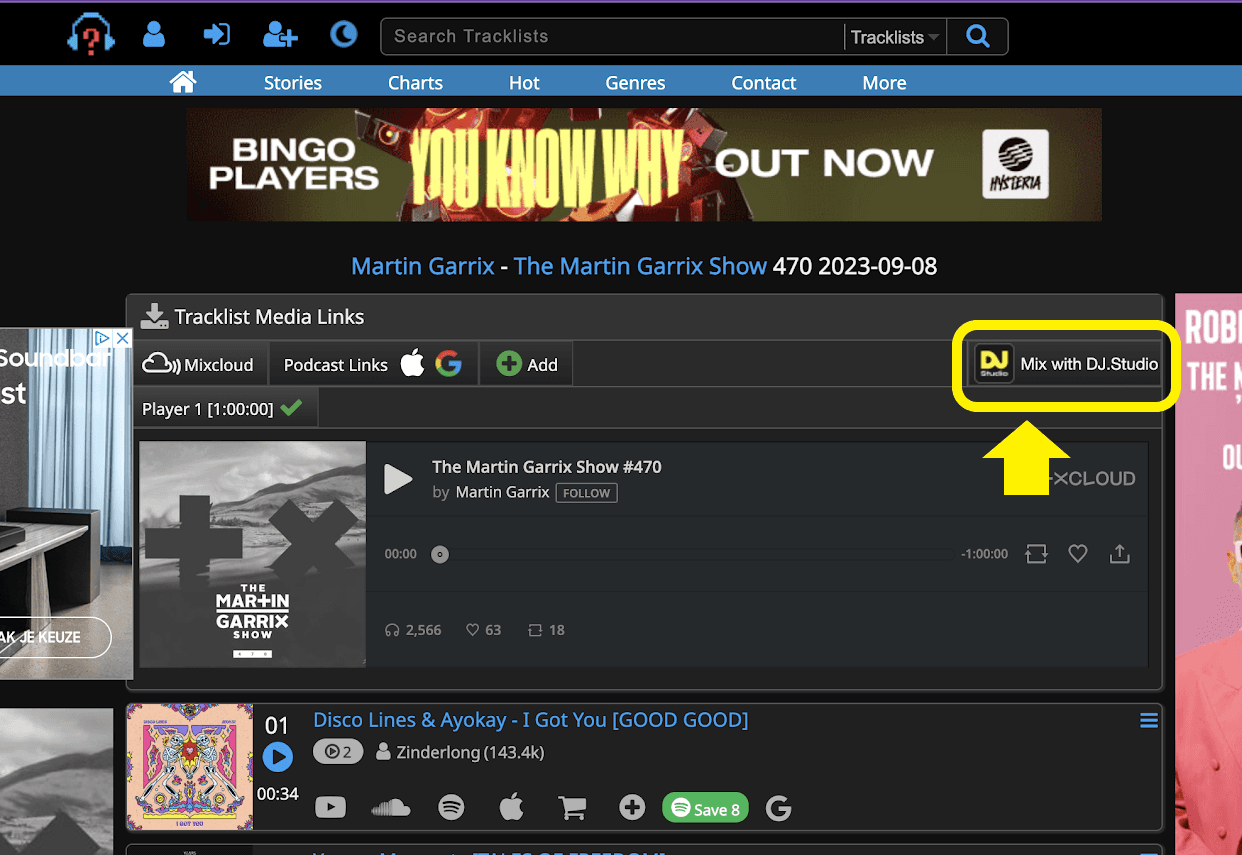 Related Posts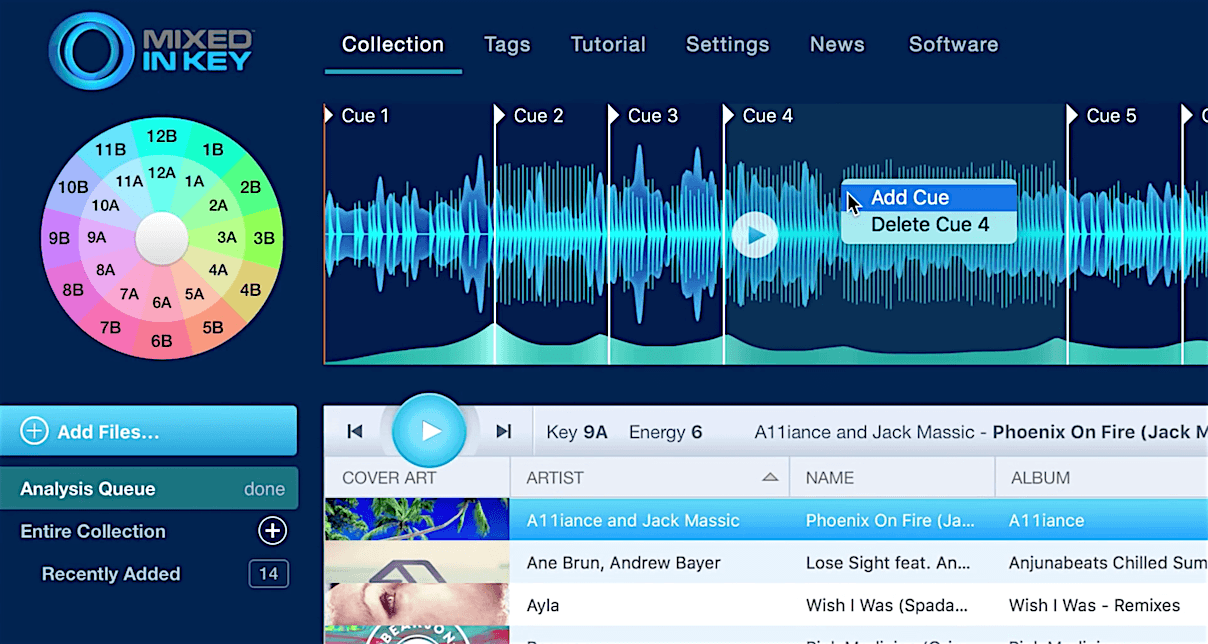 Mixed In Key is a powerful DJ tool, which is now integrated into DJ.Studio. Find out why this combination is changing the lives of DJs in here!
4 months ago
Harmonic mixing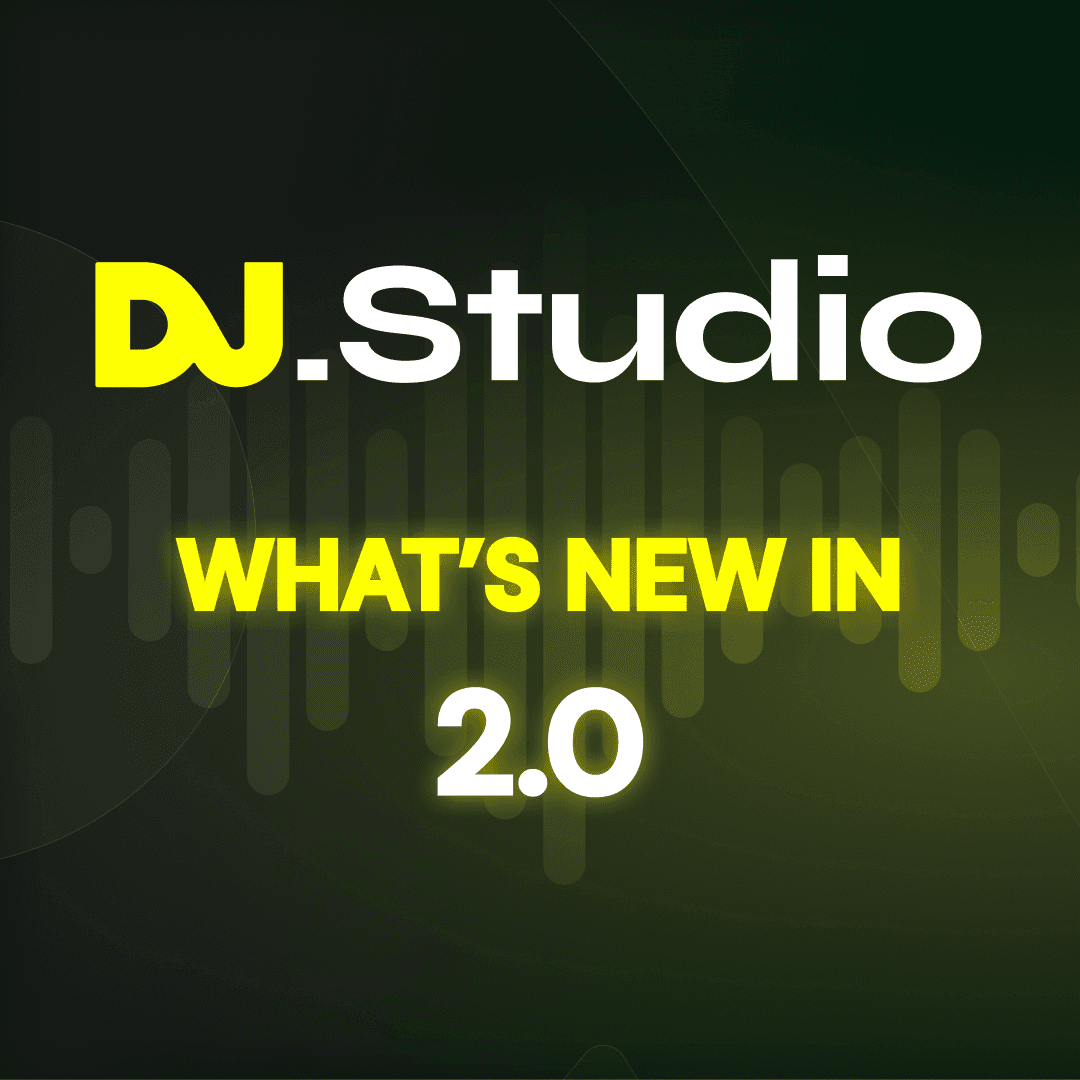 Learn about the new DJ.Studio 2.0 update in the second development diary blog!
3 months ago
Product updates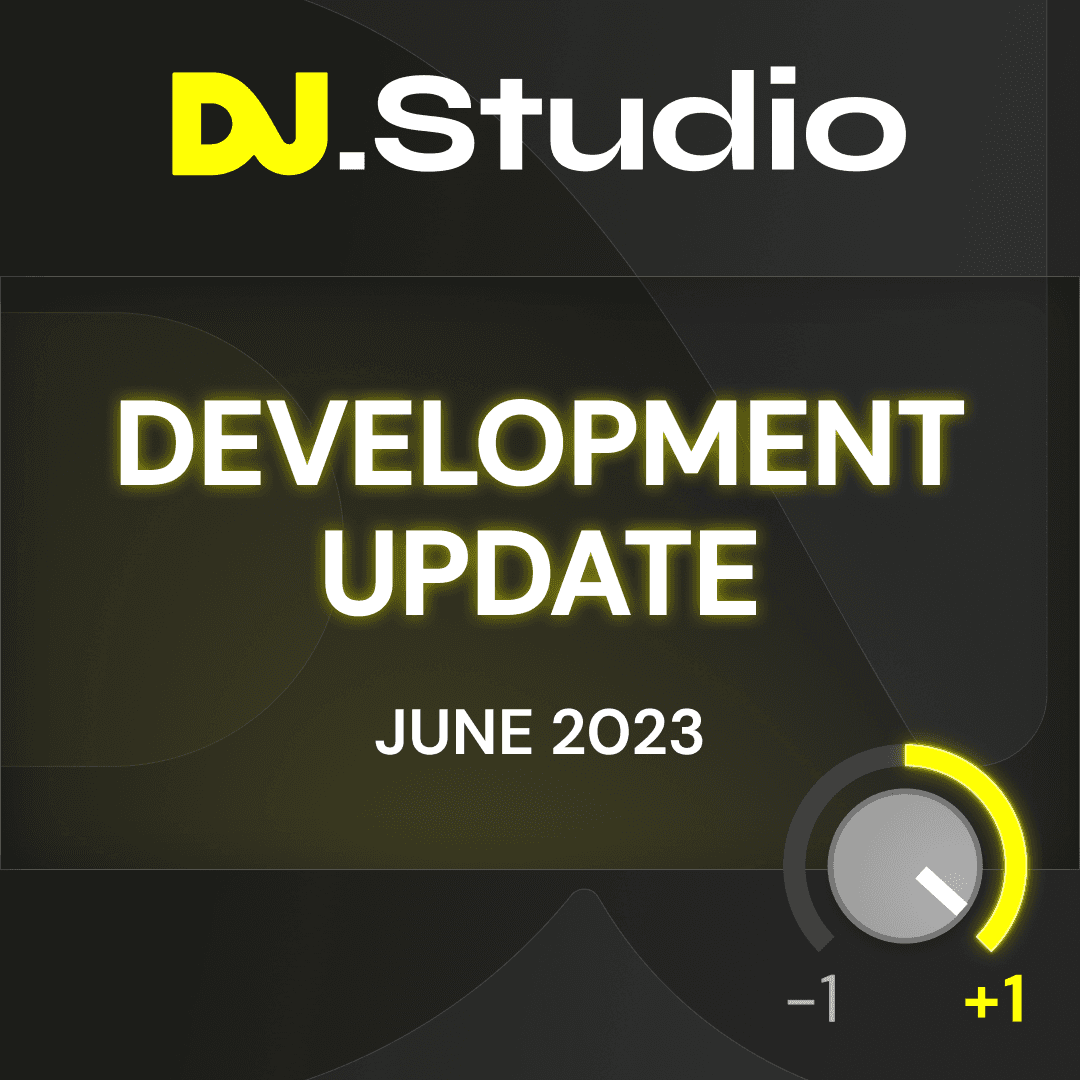 In this first DJ.Studio development update, you'll discover the latest updates of DJ.Studio and about our exciting trip to IMS Ibiza.
5 months ago
Product updates