How Do DJs Fill Their Music Libraries?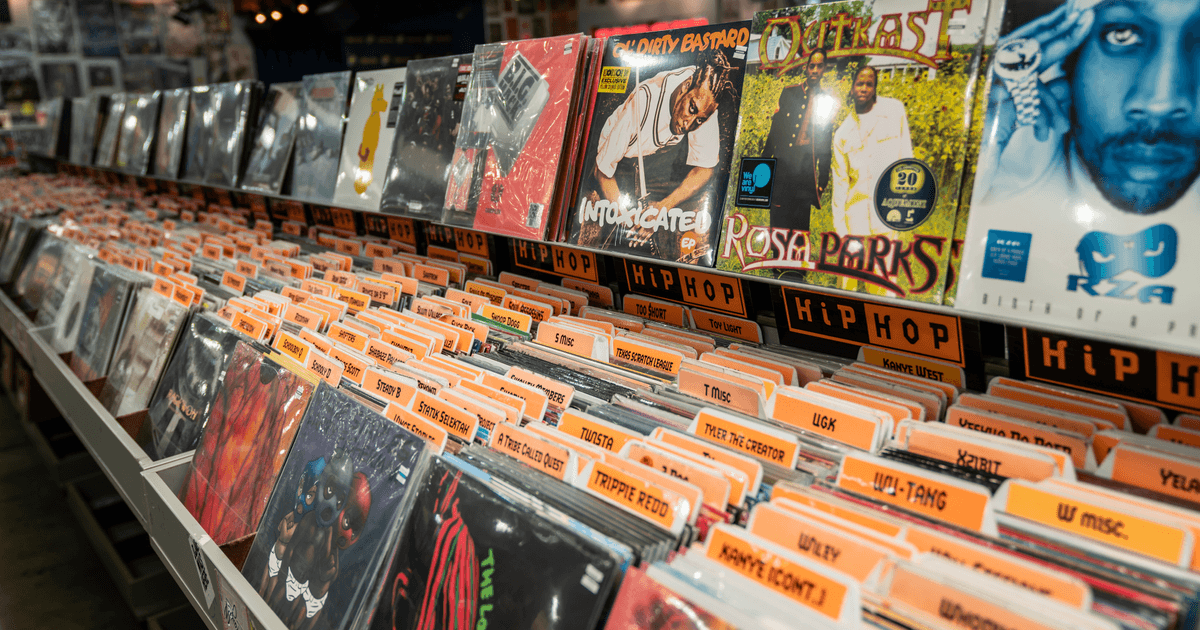 As a DJ, your music library will be the most important think you ever own. If I look back now, over 15 years, I've put spent more time finding dance music to put into DJ sets than I have with anything I've ever worked on! Finding new tracks to use with my DJ software became an obsession that I've never managed to shake off.
One day, in the near future, you'll look back on what you've created with awe. Hundreds maybe thousands of hand selected tracks. Each music file a point in time representing your musical journey. DJing is a projection of your personality and your character, make sure you have the best tools to show fans what you're all about.
Having an amazing record collection, be it physical or digital, is one of the hallmarks of a great DJ. Take for instance Carl Cox has a record collection of over 150,000 songs. Bare in mind he's been collecting records for 40 years so no need to try and catch up straight away!
DJs can find music in three main places : online digital music stores, streaming services, and record pools. Online digital stores are places (like iTunes or Beatport) where customers pay per track to buy a digital audio file. Streaming services (like Spotify) lets you access the entire streaming library at any time, typically for a monthly subscription charge - although you can't download any files. Record pools are (sometimes unregulated) services, where paying members can either upload or download files from a shared "pool" of digital music.
Let's check out some of the best places to get music files and build up that DJ library.
TL;DR#
Online music stores offer a great selection

Jump on board streaming services

Join a DJ record pool
Online Digital Music Stores#
If you want to buy new music, an online music store can't be a bad place to start! Some even have amazing browsing features to help you find hidden gems. Once you've filled up on killer tracks head over here to get started on a mix.
Beatport#
Founded in 2004, this dance music store was the first to let you preview the tracks in browser before buying. Nowadays it's just enormous with 9 million tracks across multiple genres from 80,000 record labels. With 450,000 regular customers Beatport is popular for a reason. The audio quality is always great, it's easy to dig through an artist/labels back catalogue and with regular DJ playlists added by guests it's easy to find new music. They very usefully split genres into sub genres, for example techno is split into 7 sub genres.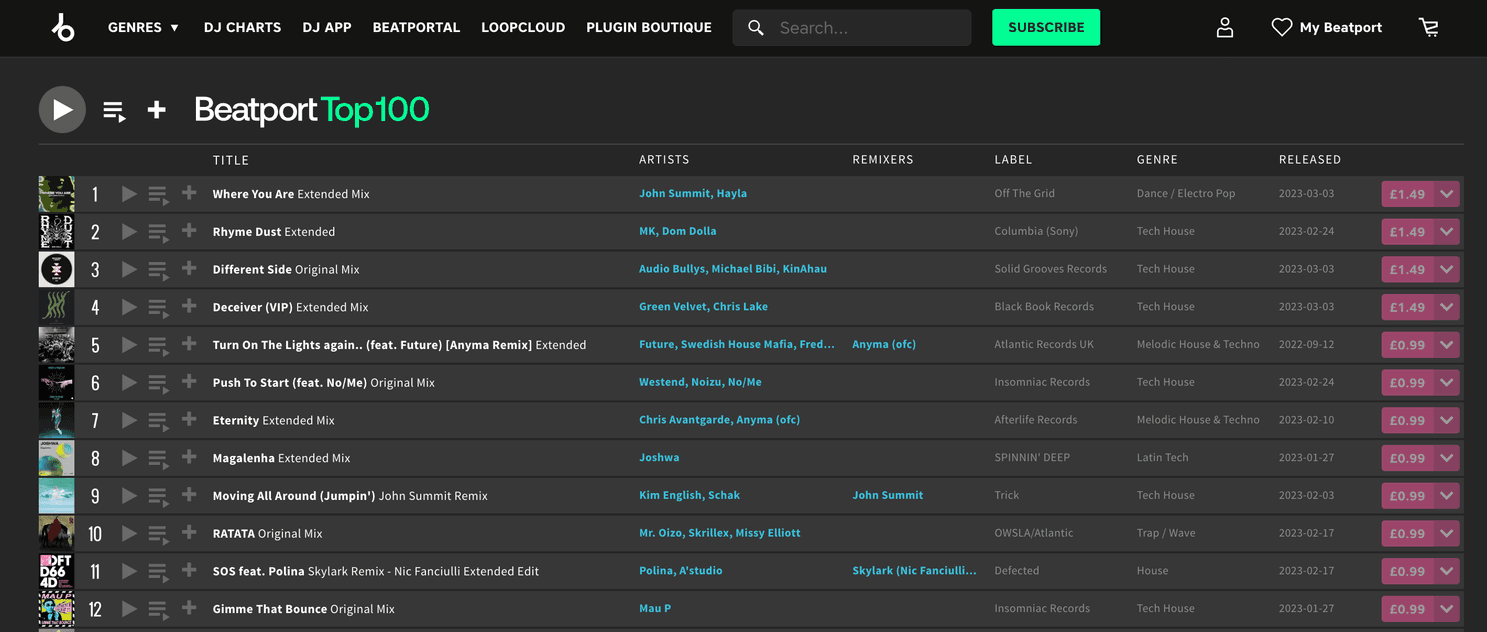 Its very EDM focussed (sorry hip hop DJs) and the Beatport top 100 is still revered as the number one electronic music chart. You can download in MP3 or lossless formats, (more on that head to the bottom of this article)
Those of you who use harmonic mixing as found in DJ.Studio, which can massively improve a DJ mix, will find Beatports user interface very helpful. Need a song in 10B, easy just search Beatports library by key!
Traxsource#
Traxsource is a little like Beatport minus the corporate feel, it began life firmly rooted in the house music scene, think the disco-y, percussive variety underground rather than the big room progressive house scene. Still feels like the town record shop and they have loads of exclusive tracks on there. Recommended for any house heads or anyone who likes to groove.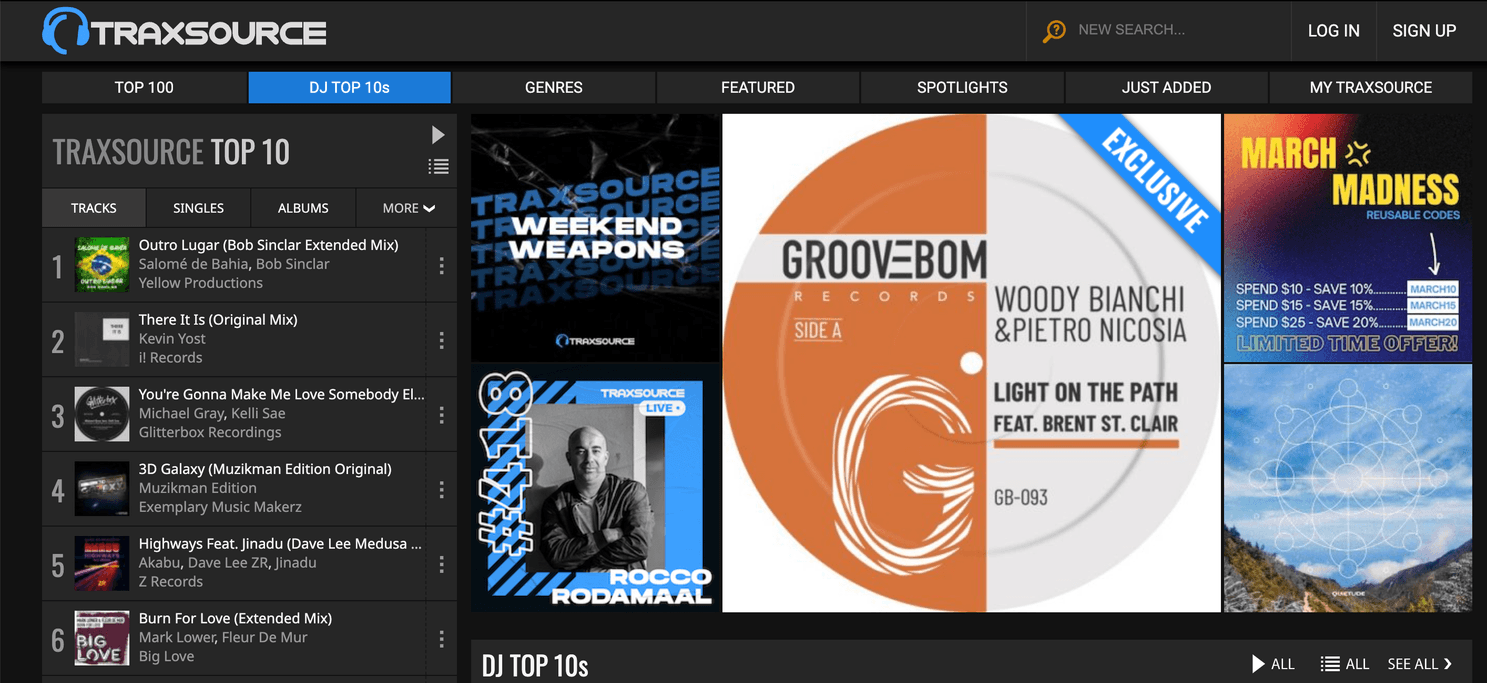 Bandcamp#
Kind of the opposite of Beatport in a way, if Beatport is EDM Walmart think of Bandcamp as the local farmer selling their strawberry's by the side of the road. It's a community led store with little spent on marketing or flashy user interfaces.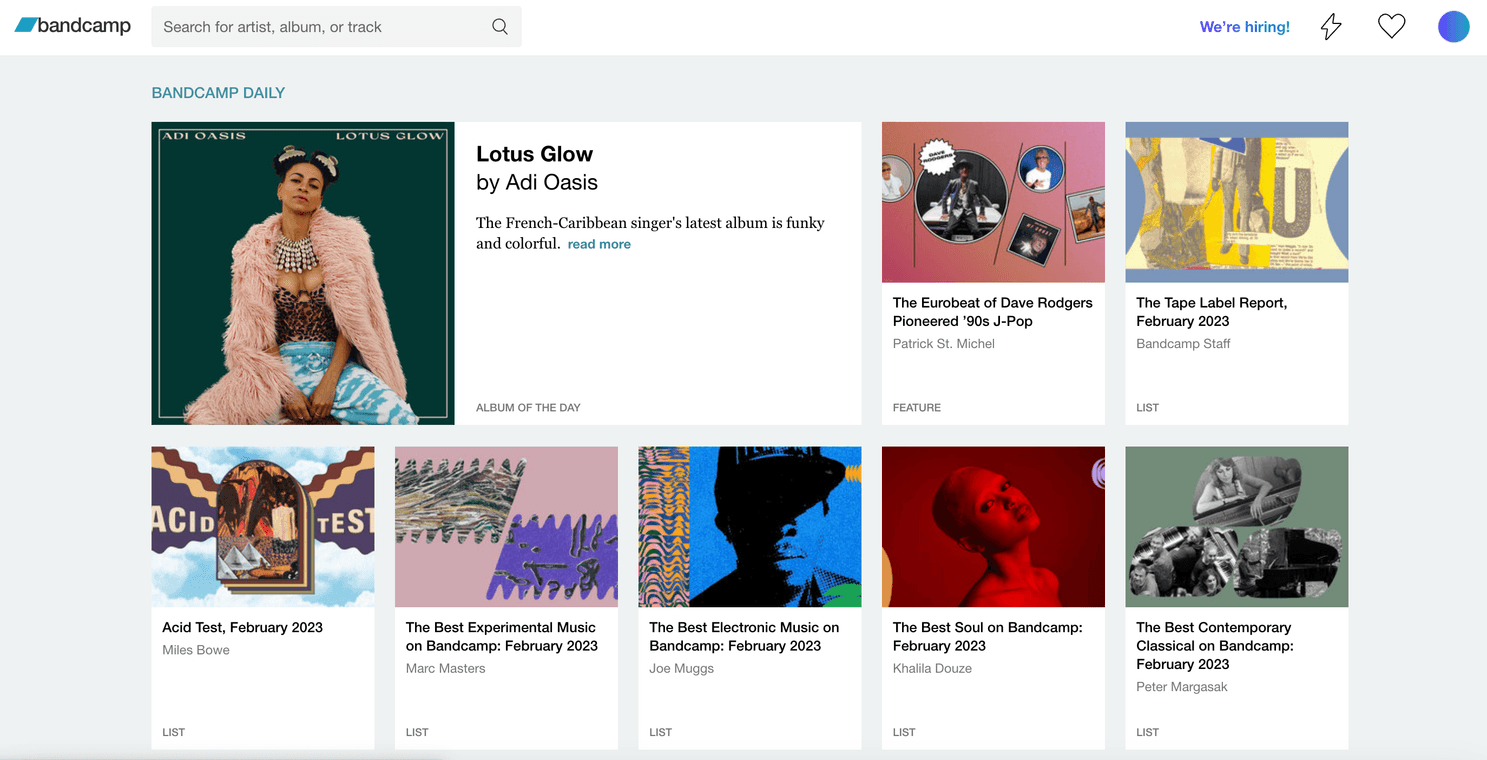 Bandcamp is the best place to buy music to support the artist by quite some distance, they receive around 82% of the revenue from a sale. There's a really wide range of music genres on Bandcamp and loads of free offerings. It's aimed very much at independent labels and as a result can be hard to find music from big DJs, however if you're looking to buy music from a niche genre, it's unbeatable.
Another great feature of Bandcamp is labels will often offer the opportunity to download the entire label discography for a great price, if this aligns with your favorite record label you've hit the jackpot.
iTunes / Apple Music#
Famous for bungling 'That' U2 album onto our phones a few years ago, iTunes does have some redeeming features such as the size of the library (100 million songs!) and they come at a decent price. For open format DJs, playing chart music and a wide variety of genres it can be useful. For downloading dance music I'd try to avoid it.
Tracks tend to come without extended intro/outro for mixing and apples AAC can be lossy depending on who you ask. You also cant see which songs you own on apple music.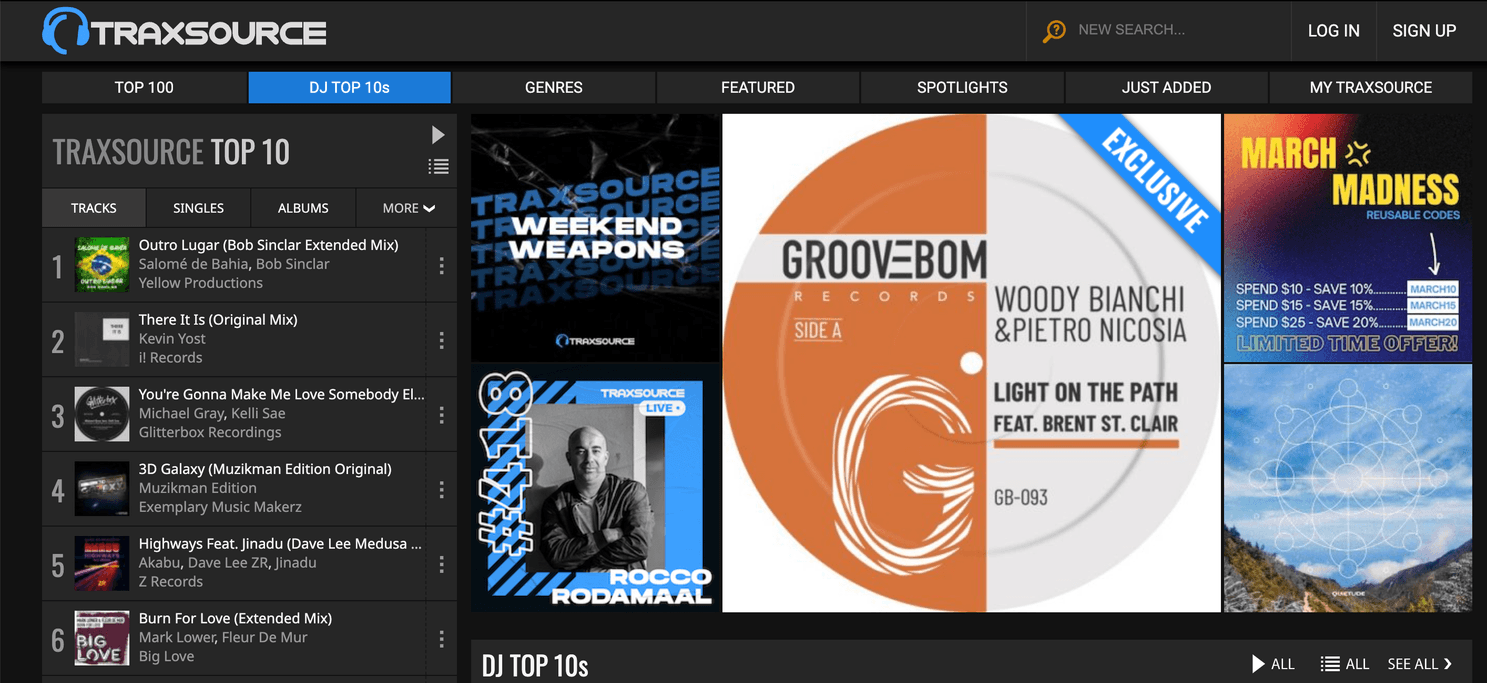 Beatsource#
Beatsource is the one for any open format DJs (chart/hip hop/rock/RnB), you know, sing along club music. They offer exclusive edits of popular songs often with an into so they are easier to mix. Pretty handy. It has some carefully picked playlists to get you inspired as well.
Streaming Services & DJ Apps#
Lots of different DJ software now links with streaming services so you have an almost unlimited supply of music files at your fingertips. In the long term I think it's better to own the music yourself but there's some great advantages to streaming tracks to your DJ software.
As a new DJ who hasn't quite found there niche yet, you can play around with mixing lots of different genres. I love both, but mixing progressive house has a very different feeling to mixing drum and bass so find the energy level you vibe with personally.
Anyone can try out new songs in their mix before spending money on downloading them. The software below lets you stream directly into DJ apps but different DJ software will accept different streams so check first.
Soundcloud#
If you really want to keep your finger on the pulse of the music scene I'd recommend logging into Soundcloud. Music library aside, just follow your favorite artists, like your favorite songs and Soundcloud's algorithms will do the rest. You can generate playlists based of songs you like, listen to a record labels back catalogue as well as receive notifications when they release a new track. Also check out the songs your favorite DJ has liked!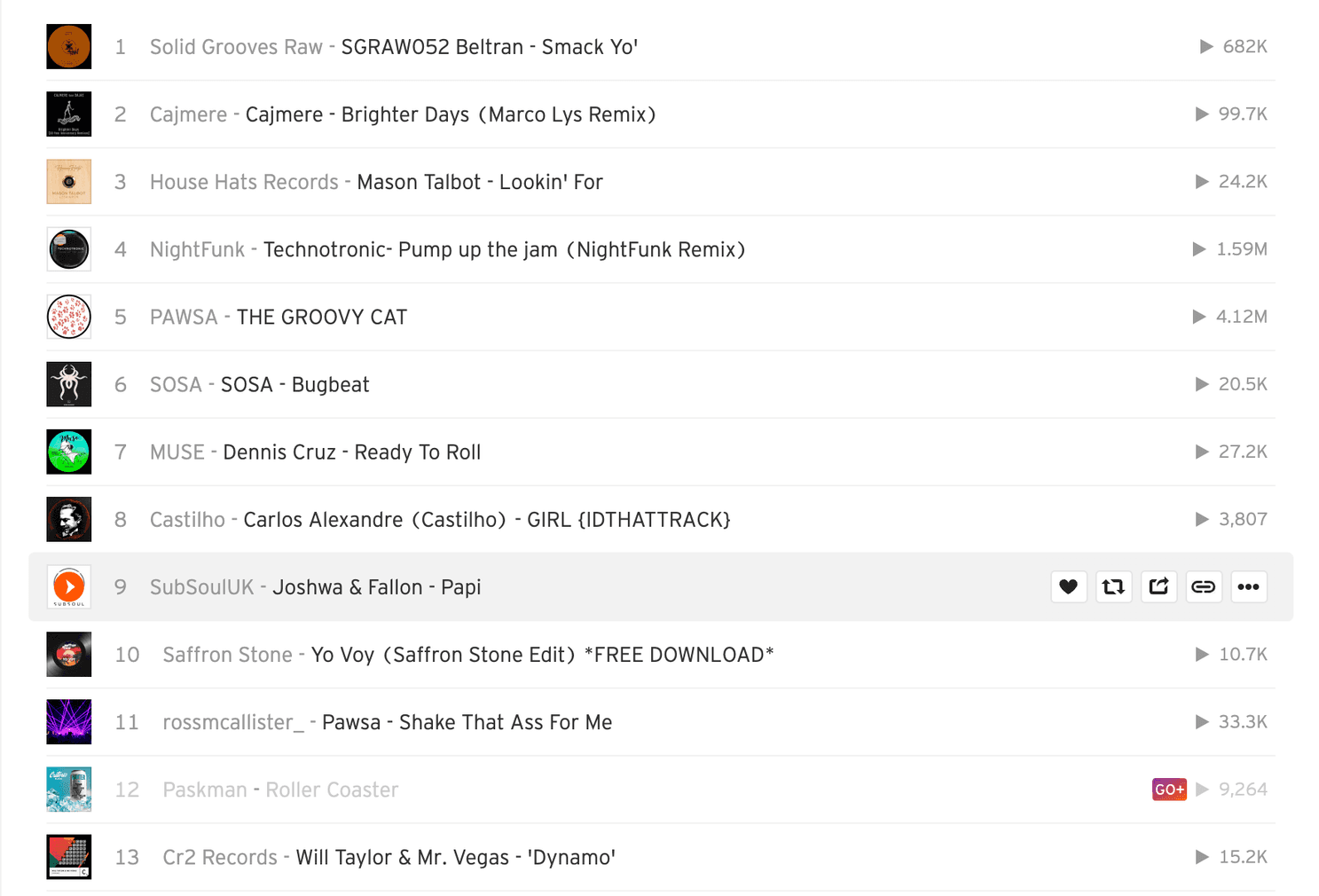 Add to this that you can find plenty of free downloads to add to your digital music bag. I've found loads of bootlegs, mash-ups and unofficial remixes on there over the years.
Soundcloud is as much a streaming service as it is a social network, don't be afraid to just ask your favorite DJ to share a track with you. Often they will be happy for the exposure.
Tidal#
Tidal has an enormous library of streamable music but I find it just isn't as focussed as Soundcloud. What I do love about Tidal the users creating playlists that you can have a listen through, I find this works really well with genres you are not super focussed on but still like to keep up with. For example you can search for "Best new minimal techno 2023" and spend an hour browsing the best releases that someone has put together already.
Beatport..again#
Beatport also happens to be one of the best streaming services known as Beatport LINK, it works with all the usual suspects and you obviously get access to Beatport's huge selection of DJ music.
DJ Record Pools#
So. record pools have been around for ages, they started as a means to distribute vinyl records in 1970's New York and have been popular with professional DJs ever since. With the rise of the digital DJ the record pools have evolved into massive databases you can download music from.
A record pool is usually aimed at working/resident DJs and it's often advised for newcomers to stay away from them, to a certain extent I disagree though as again when first starting out it's great to have access to a lot of different music. However some do require a trade email address to sign up so as a beginner DJ you won't be allowed in.
Record pools charge a monthly subscription to access the music so be aware it might be an expensive option as a beginner, you will often pay more for unlimited downloads as well.
There's loads of them but here are some of the most popular and accessible ones;
DJ City#
Very popular record pool with different genres of music. They also have an app you can browse on and great tools for building a download crate. DJ City might just be the most popular.
BPM Supreme#
Range of Subscriptions from $9 per month
BPM Supreme is focussed on dance and hip hop record pool with great curated playlists to boot. All the music is HQ mp3 and you can preview the waveform while browsing.
ZIP DJ#
Claims to have the largest selection of EDM but be aware the introductory price only includes 50 downloads per month!
Digital DJ Pool#
All the DJ record pools follow a similar idea but the cool thing about Digital DJ pool is you can try it out for $1 a day for 5 days. If you're really keen on joining one I'd give this a go first just to get a feel for it.
Tips For Your DJ Music Library#
It's really tempting when you first start out to just download half of youtube and suddenly you have 5000 tracks on your laptop. Trust me, don't do it. The quality will be bad and they will eventually get mixed up with your high quality music.
Same goes for illegally downloading in any manner, often the 'high quality' mp3 you are downloading is just a Youtube rip that has been encoded again at a different bitrate. It will still sound bad!
It's much better to have a concise library of songs you really like and know can get the desired reaction on the dance floor. You should know your collection so intimately you know exactly when each breakdown/drop/change of beat/intro/outro is in the track. This will make you a far better DJ. Easy to do with 10 new tracks a week but impossible with 1000 tracks a week.
Not to mention lets support the artists we love :).
With the ease of use and such a wide selection of amazing music on offer it's too easy to build an enormous crate of music to buy. One tip is to revisit the crate the next morning and listen to the tracks again. Get rid of any that don't make the second cut.
This music collection will likely become the most important thing you own, if I could give you one piece of advice in the entire world, it's BACK YOUR MUSIC COLLECTION UP! You haven't known pain till you've lost a life time's work of searching for music.
FAQs about Music libraries
What is the best online digital music store?

Where can I find new music for DJing?

Are DJ record pools worth it?

Which streaming service should I use?

How many songs should I download for DJ sets?
Related Posts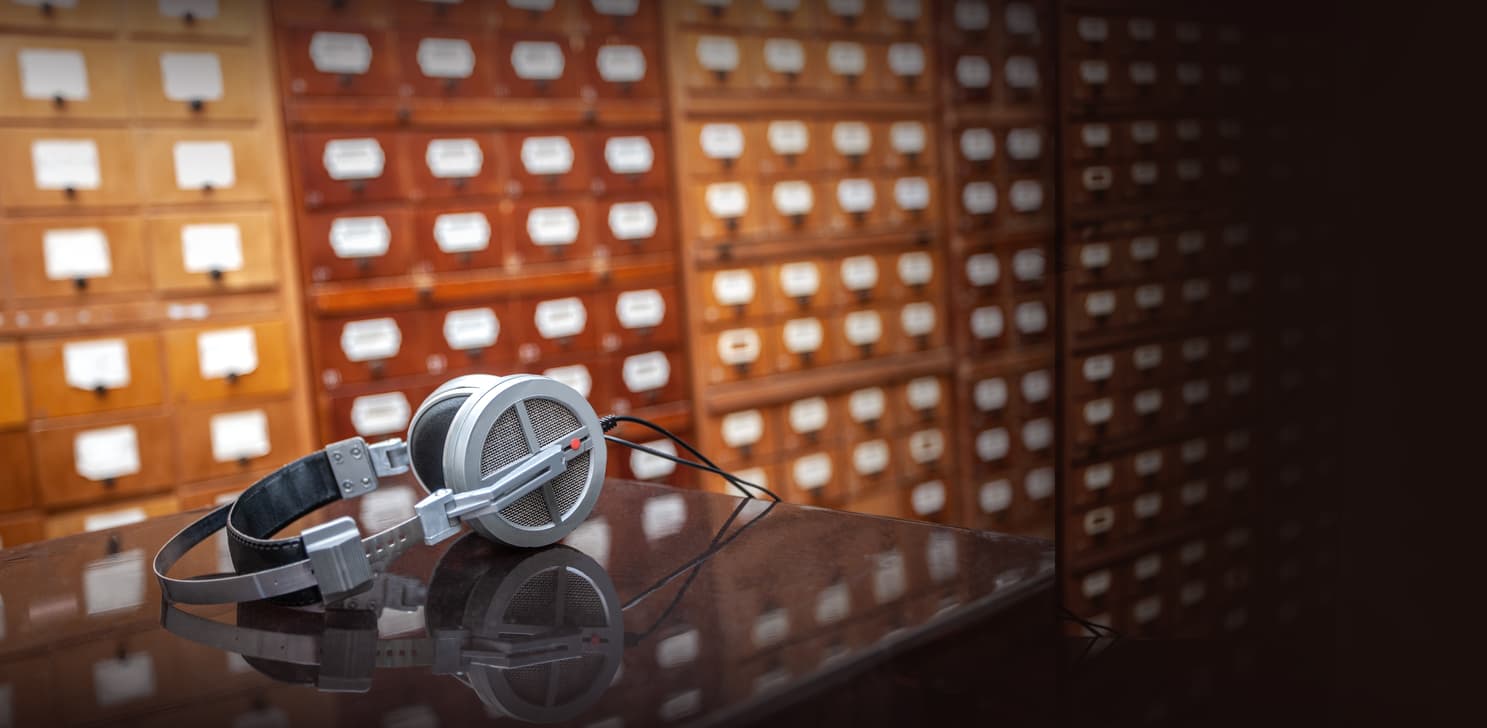 Do you have trouble navigating your vast music library as a DJ? Learn how to manage your tracks and elevate your mix using DJ software!
7 months ago
How to make a DJ mix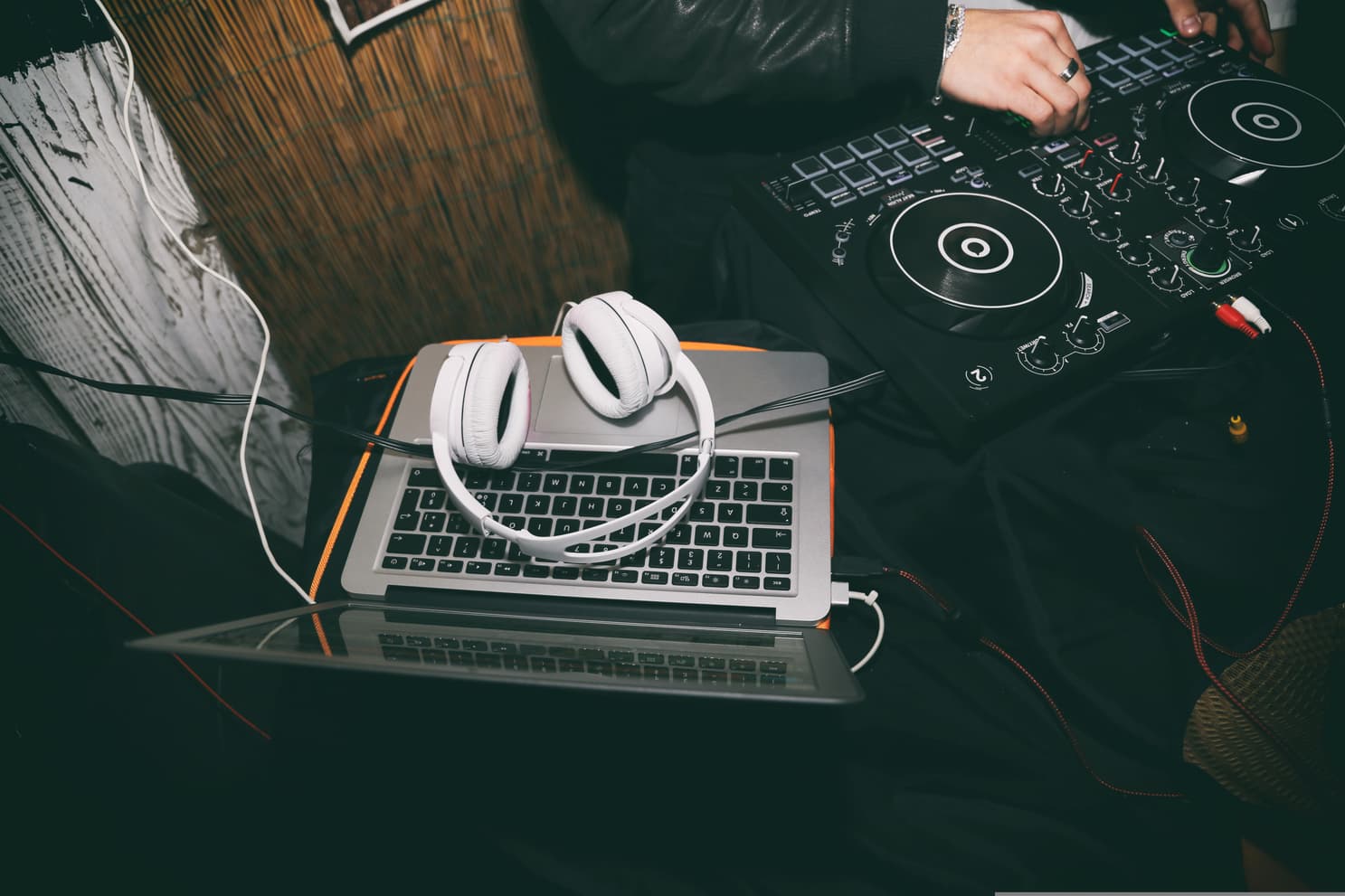 The best guide to DJing equipment for beginners. Learn which DJ gear you need to start mixing & which DJ setups are the best for live DJ sets.
7 months ago
How to make a DJ mix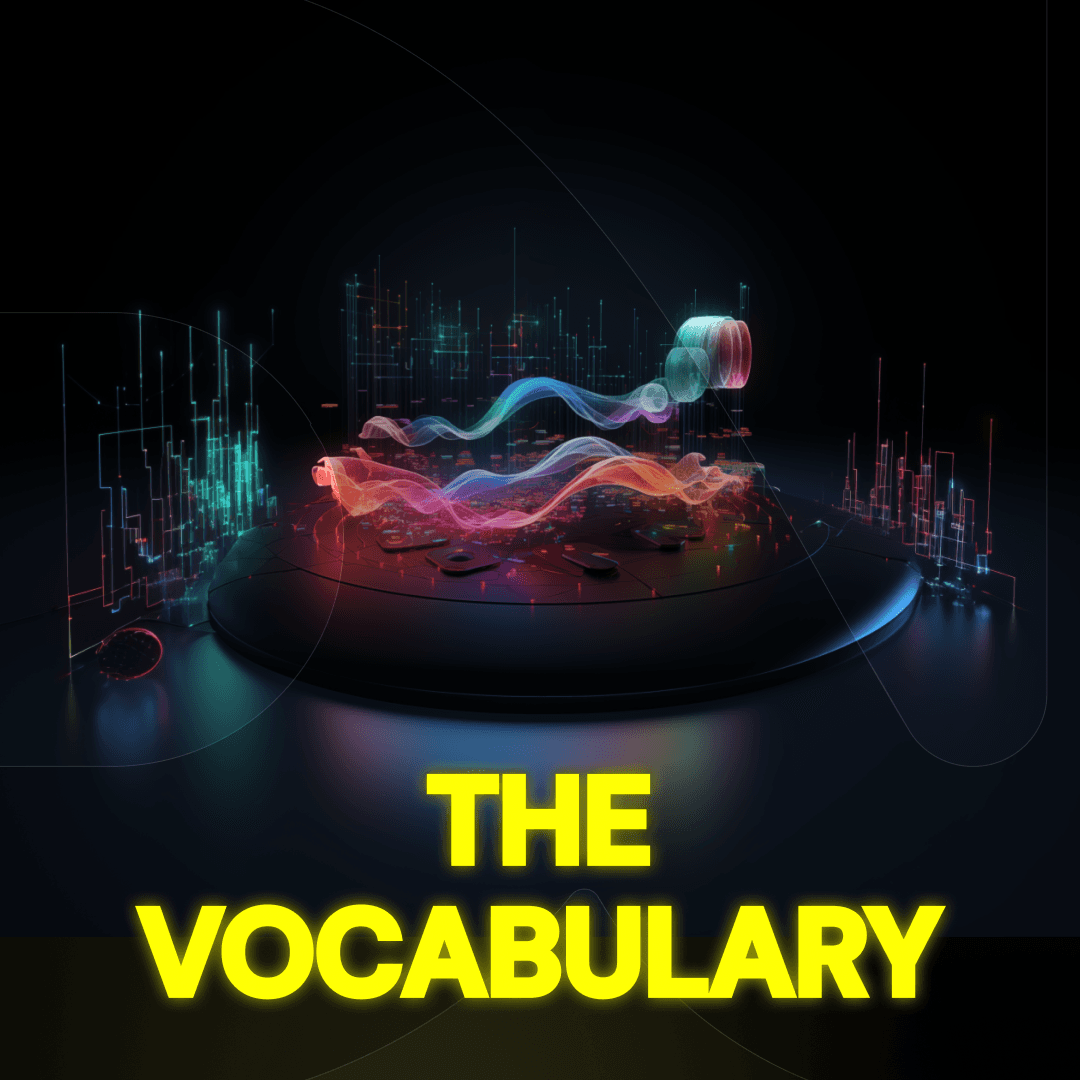 Not sure if you're jogging or juggling? Scratching or scribbling? This DJ dictionary explains all the DJ terms you need to know in detail!
2 months ago
DJ mixing techniques