DJ Software for Fitness Instructors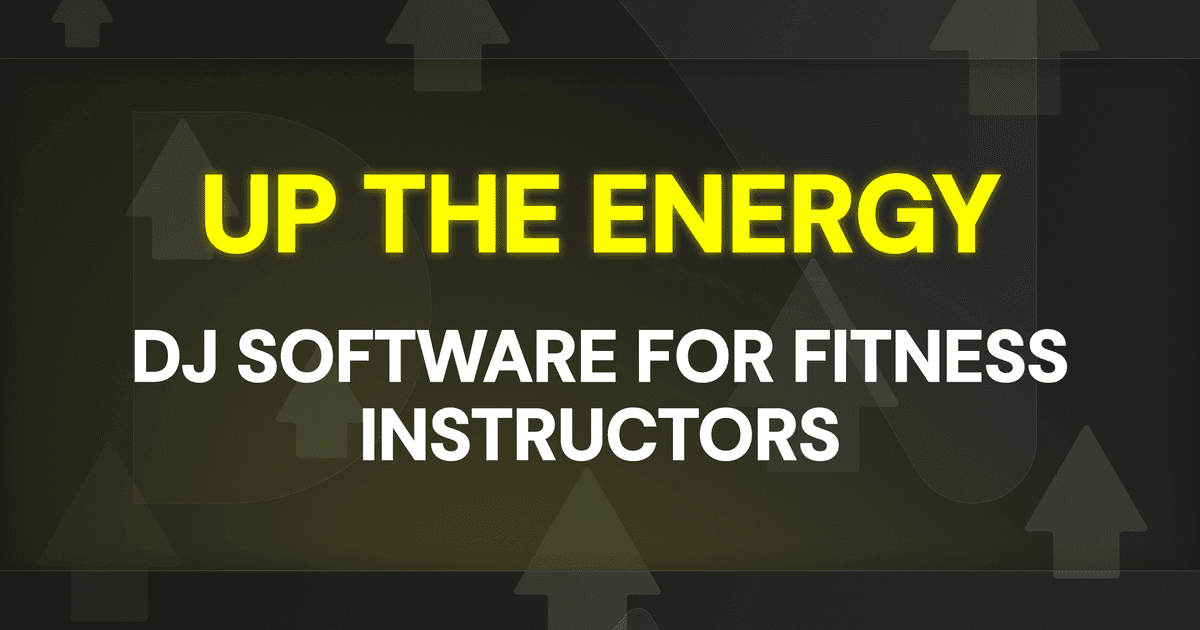 If you're a fitness instructor, being able to play a custom mix of music is important to get your class moving and bring your own energy to the session.
If you want to quickly make full mixes for your workouts and classes, DJ.Studio is by far the best tool.
DJ.Studio is a powerful tool that creates seamlessly mixed DJ sets in minimal time. You don't need any experience DJing or using decks to make a professional-sounding DJ set.
Thanks to our smart AI-assisted tools, our intuitive interface, and key-matching algorithms, you can easily design the ideal workout backing track for your next fitness session!
In this guide, I'll explain why DJ.Studio is so good for fitness instructors, and I'll demonstrate how you can quickly and easily make custom mixes for your gym sessions! Even if you are a beginner at DJing, you can make your own fitness mixes with DJ.Studio.
What is DJ.Studio?#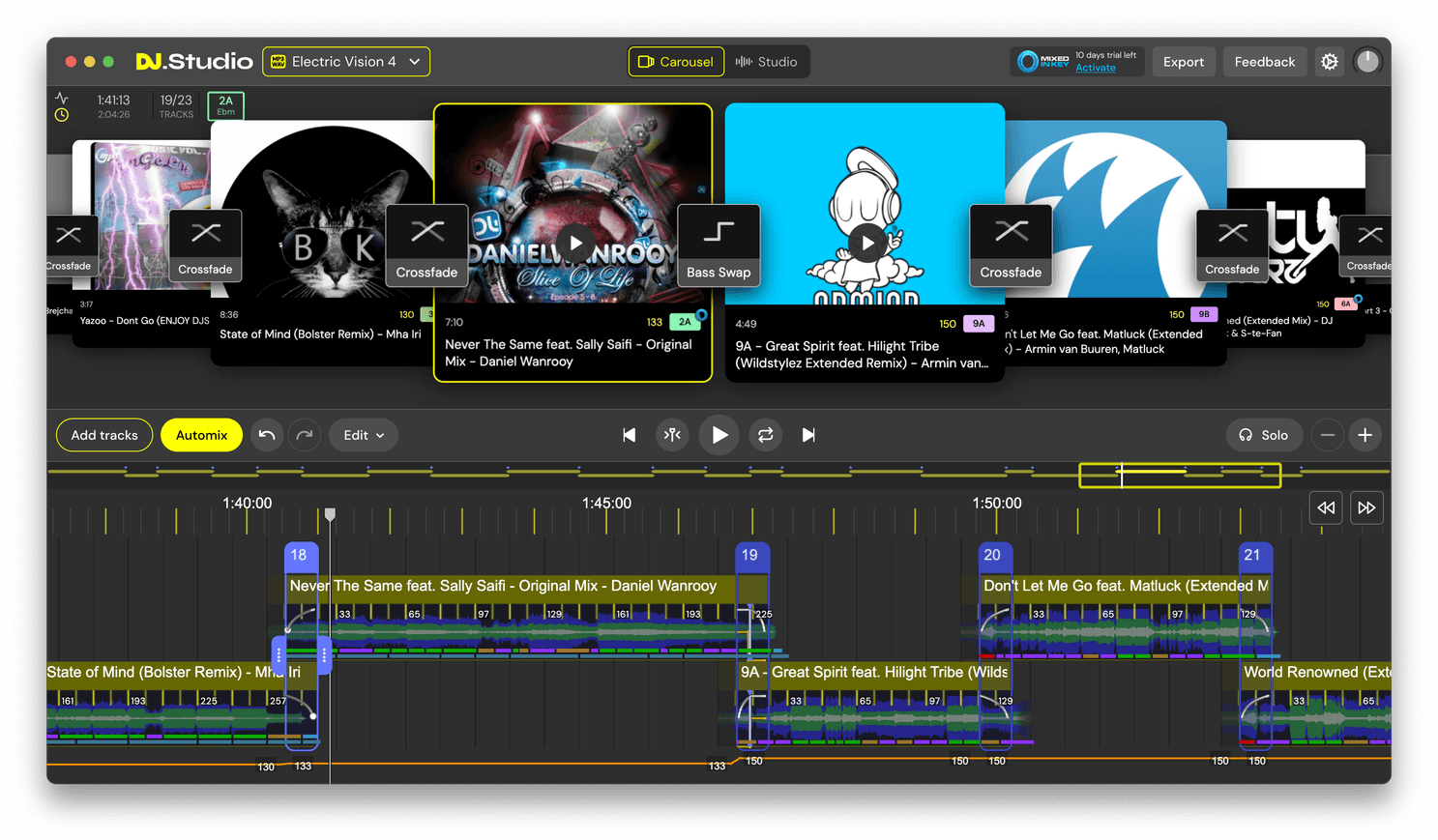 DJ.Studio is a new piece of DJ software, which is designed to help users create full-length mixes at record speed.
Unlike most DJ software, DJ.Studio doesn't use the traditional style interface with two decks and a mixer - it isn't specifically designed for live mixing like rekordbox, Traktor, or Serato. It uses a different type of workflow which is quicker and more time efficient for non-professional DJs.
What sets DJ.Studio apart from other DJ software is its features that assist users in making mixes quicker than ever before.
DJ.Studio takes inspiration from traditional music production style DAWs (music software) - with a timeline-based interface.
As well as being super powerful for DJs, DJ.Studio is very useful for anybody who needs to create full-length mixes of music - for instance, if you want to make a continuous and seamless playlist for your workout class with seamless transitions.
Why is DJ.Studio the Best DJ Software for Fitness Professionals#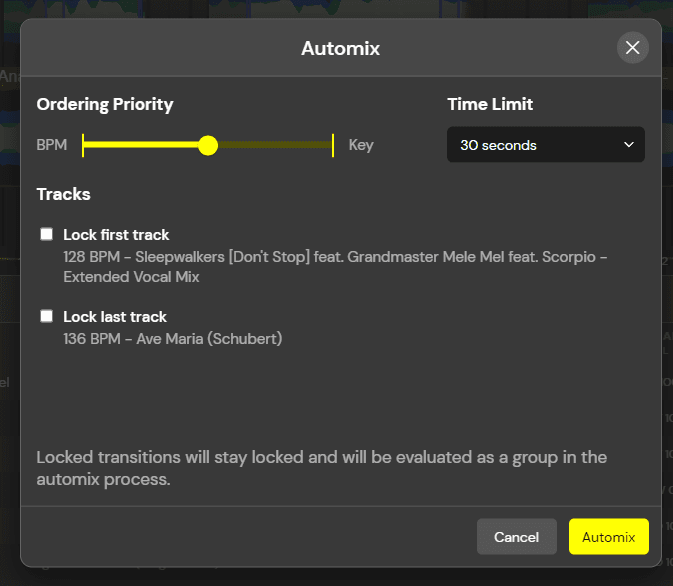 DJ.Studio is the ideal tool for fitness professionals who want to create mixes for fitness classes. There are several reasons why this is the case.
Primarily DJ studio is full of smart and AI-assisted features, which essentially do the hard jobs that real DJs are responsible for- meaning you don't need to have any experience making mixes or having ever touched a piece of DJ equipment in your life.
All you need to know is what music you want to include in your mix.
You can almost look at DJ.Studio as your virtual DJ buddy. You just tell them what music you want in your mix playlists, and they mix it for you.
In a more technical sense, DJ.Studio automatically matches tracks based on BPM and key - this creates a seamless transition between each song - sounding a million times better than if you just used a playlist. In that case you would have to wait for every song to finish, then deal with some silence while you wait for the next song to start.
DJ.Studio creates a seamless mix of your playlist from start to finish - without leaving any silence in between tracks.
The beat matching ensures that mixes sound professional and the tempo is consistent during the transition - so it won't be cluttered or messy. This doesn't mean the tempo has to stay the same for the whole of your mix though, as you can increase or decrease the speed of tracks if you want to have faster or slower-paced sections in your workout.

Another useful element for gyms and/or fitness coaches is that you don't need to open any other software to find new music or export your finished mix. DJ.Studio facilitates the whole mix creation process.
You can even upload your finished mix straight to YouTube from within the app. This makes it really easy for you to find and play your mix in your fitness class.
DJ.Studio requires minimal technical knowledge or DJing experience to create a full DJ mix, and it produces extremely professional-sounding results - people wouldn't even be able to tell that it wasn't mixed in real-time by a real DJ.
This means you can focus on the fun parts, like choosing which songs to feature in your workout!
How To Use DJ.Studio#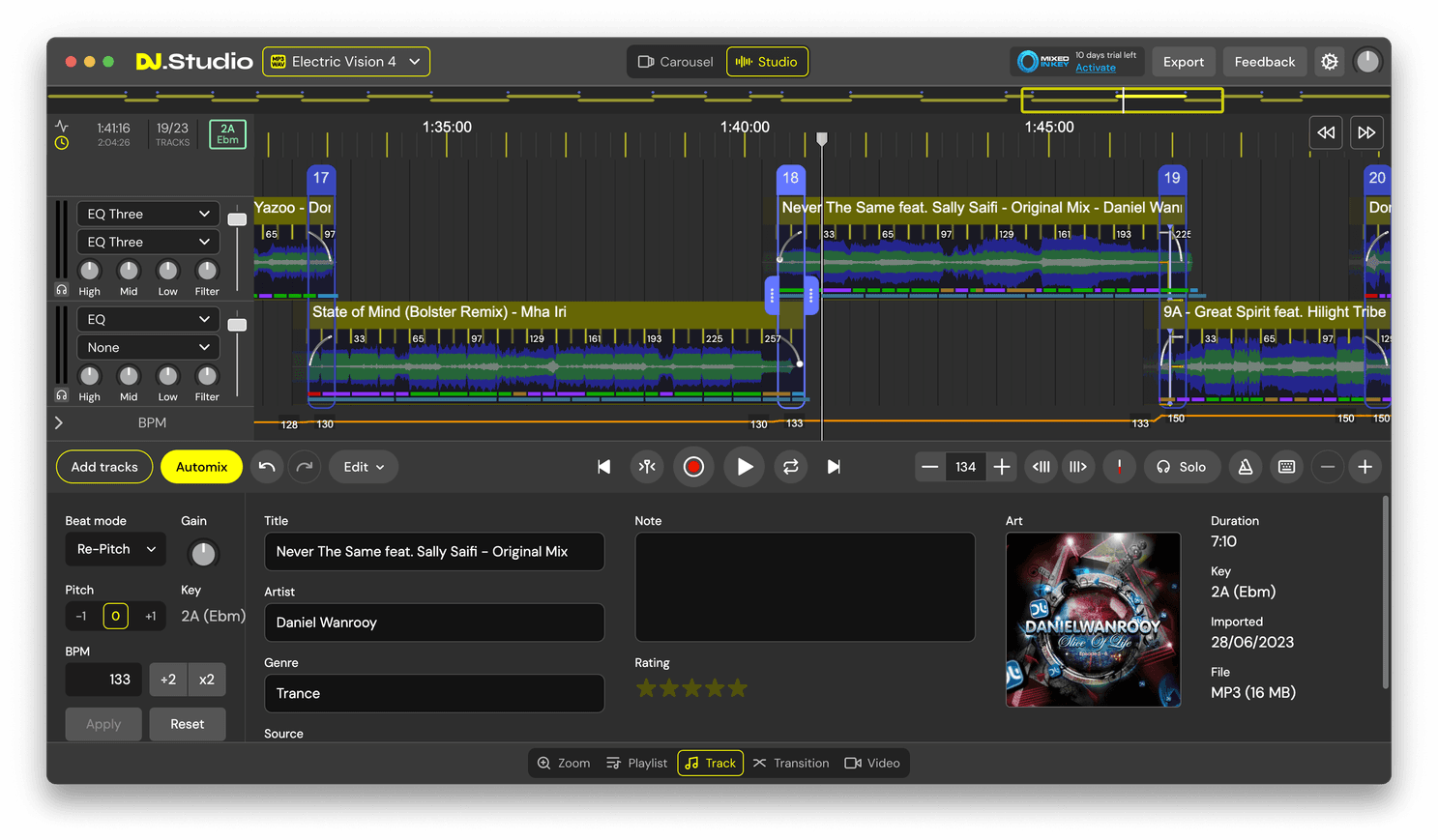 Using DJ.Studio is easy. Just follow these steps from start to finish to create a full-length mix:
1) Import Your Music#
Import tracks into your music library. You can import music from a range of sources, including your computer, hard drive, or even streaming services like YouTube or SoundCloud. Your music library serves as the pool of music which you then select tracks to make a mix from.
2) Build a Playlist#
Now, you choose a selection of tracks that you wish to include in your new mix.
3) Click AUTOMIX#
Then you simply hit the automix button - You are given the choice to lean towards tempo matching or key matching. For fitness classes, staying somewhere in the middle is a good choice, as this ensures that the keys are matched, while also allowing some fluctuation in the speed throughout the session.
This means you can have some sections of high-paced workouts, followed by slower rest periods. Of course, you can tweak the BPM later to create the kind of tempo changes you want in your classes.
4) Fine-Tune the Mix#
The automix algorithm will then scan every potential combination of your music and present the optimal sequence of tracks.
Now you can make any changes to the order by dragging them around in the playlist for you. All of the tracks will be shown in a timeline sequence which will have automatic transitions created between each track.
You can also tweak the BPM throughout your set, using the custom BPM drawing line. This lets you set the tempo at any point in your mix, speeding up, or slowing down songs as you see fit. This lets you sculpt what is known as a Wave Framework, so you can modulate the speed of your workout session to create peaks and rests. This makes workout sessions more interesting and productive, as the class can really get locked into your chosen tempo to set the pace of their exercise.
5) Edit the Transitions#
If you want to tweak the transitions, this is easily done in the transition editor. Here you can select the length of the transitions or apply any effects such as filters or equalization boosts and cuts. For instance, boosting the bass or reducing the treble.
6) Export your tracks#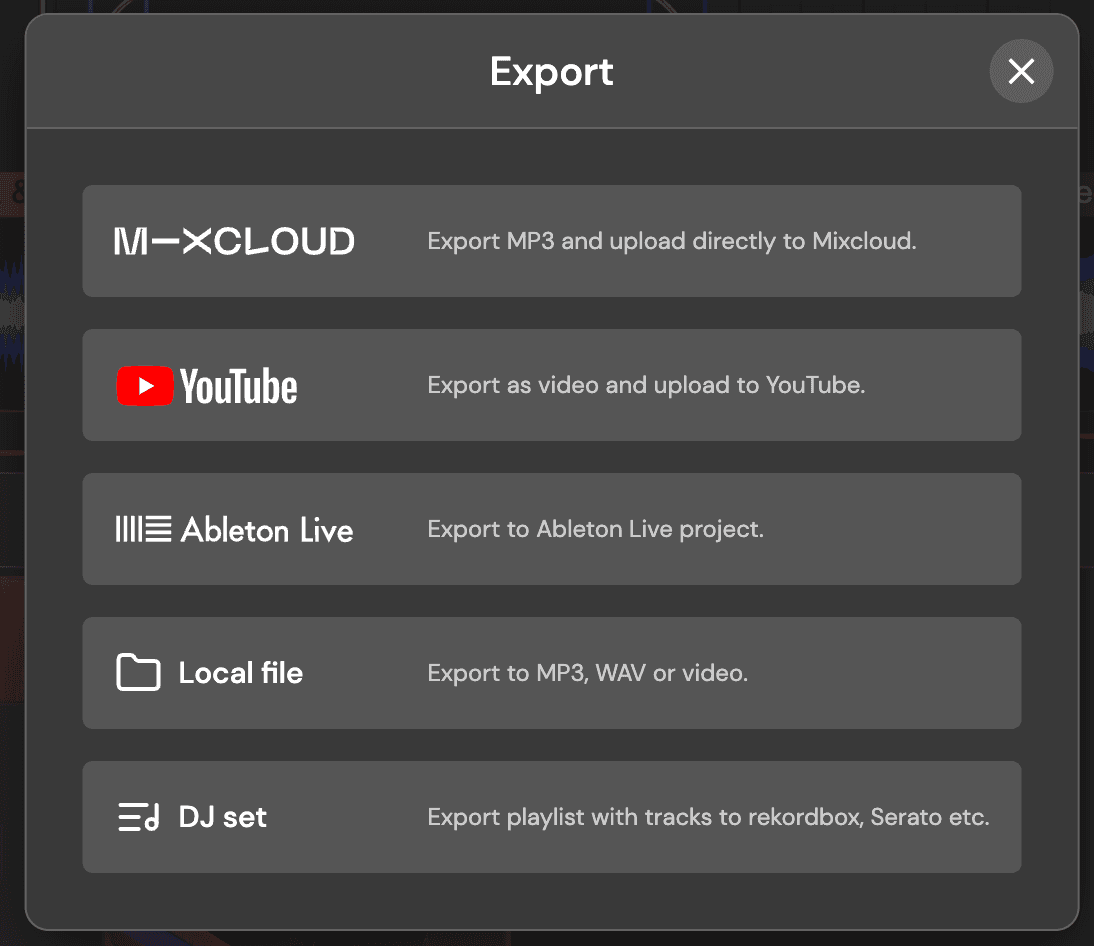 When you're happy with the mix, you just hit the export button.
Now you can record or export your finished mix. It records at 5x speed, meaning an hour-long mix would only take you around 12 minutes to record a MP3 or WAV file.
You can then export this project to any of the included destinations, for instance, YouTube, Mixcloud, or download it to your computer.
Conclusion#
Your gym classes or fitness service will get people more hyped than ever if you use DJ.Studio.
If you are a fitness professional, DJ.Studio essentially gives you the sound of a professional DJ, in minutes. It saves a huge amount of time as you can create hours of mixes at a 10th of the speed.
With this tool, you'll be able to create more engaging and memorable fitness classes with your own custom backing track, and you'll be able to easily set the pace of your workouts- without needing to worry about manually DJing from your phone or having gaps of silence in between songs.
Try out DJ.Studio today and see how easy it is to make mixes for your fitness class!
Or, check out our review of other recommended DJ Software Downloads.
FAQs about DJ Software for Fitness Instructors
Is there an app that automatically mixes music?

What do fitness instructors use for music?

What software do DJs use to make exercise music mixes?
Related Posts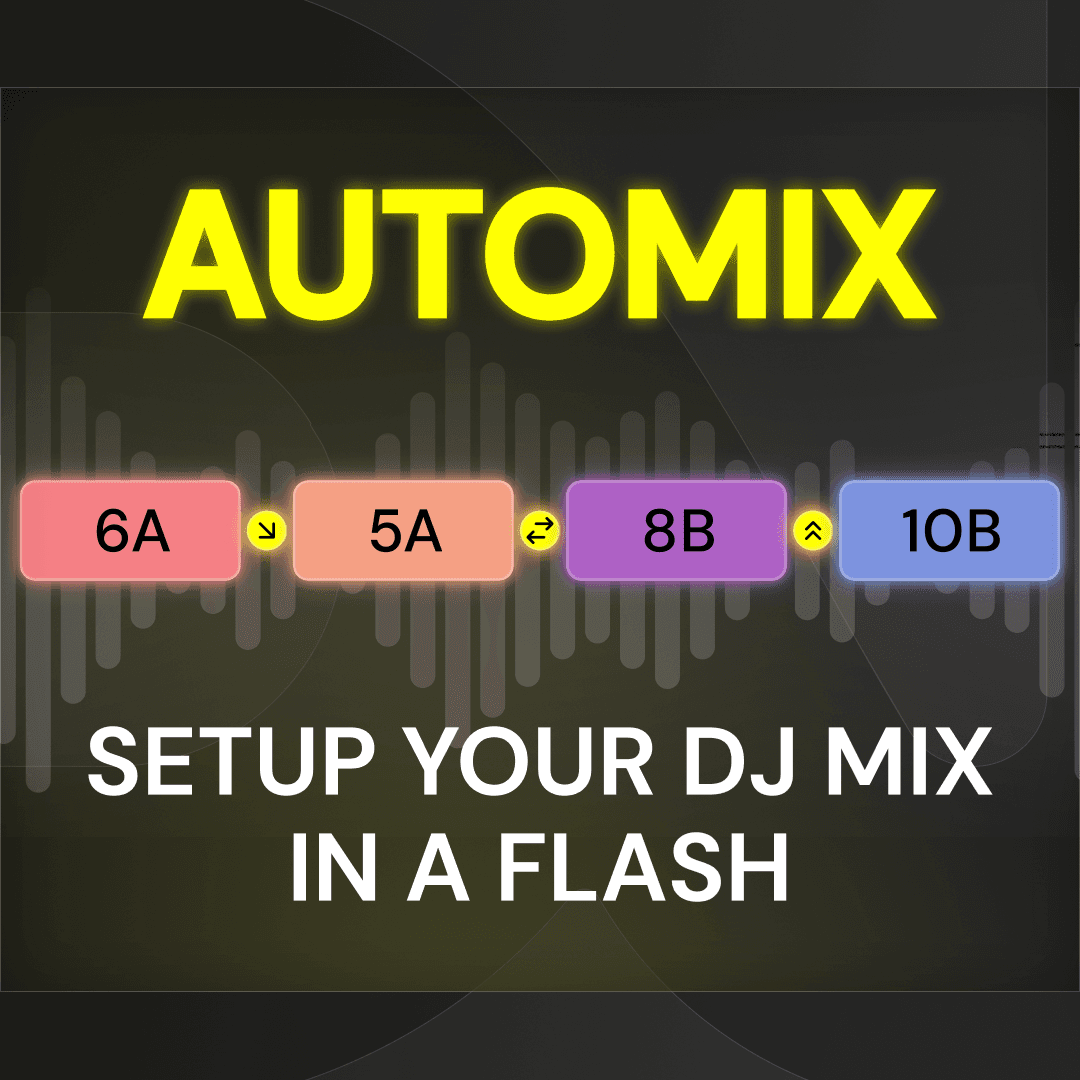 Automix is a powerful new tool that is revolutionizing DJing -but what exactly is it?
6 months ago
DJ mixing features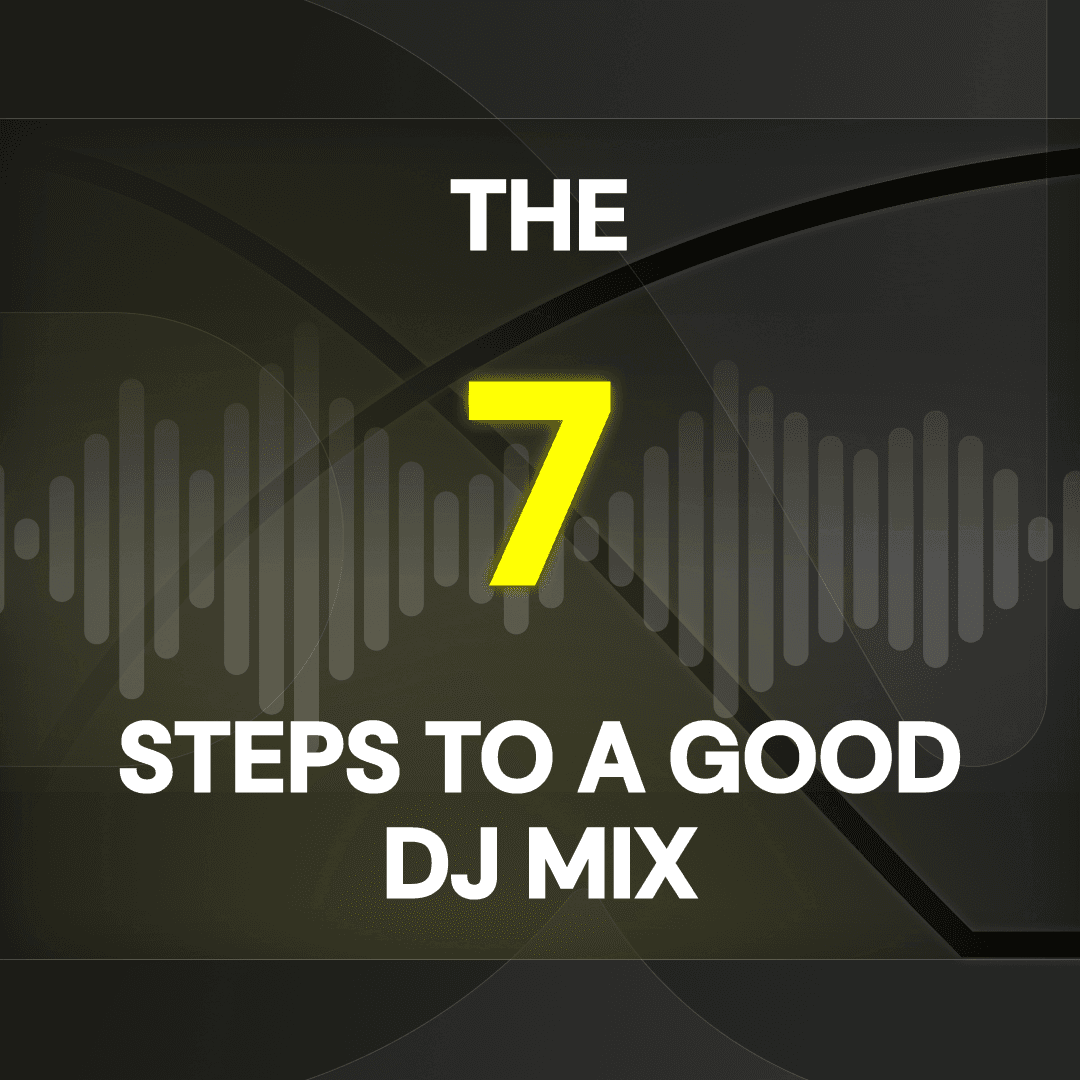 Interested in learning how to mix tracks like a pro-DJ? This guide has the information and tips you need to arrange, mix, record and share your mix.
6 months ago
How to make a DJ mix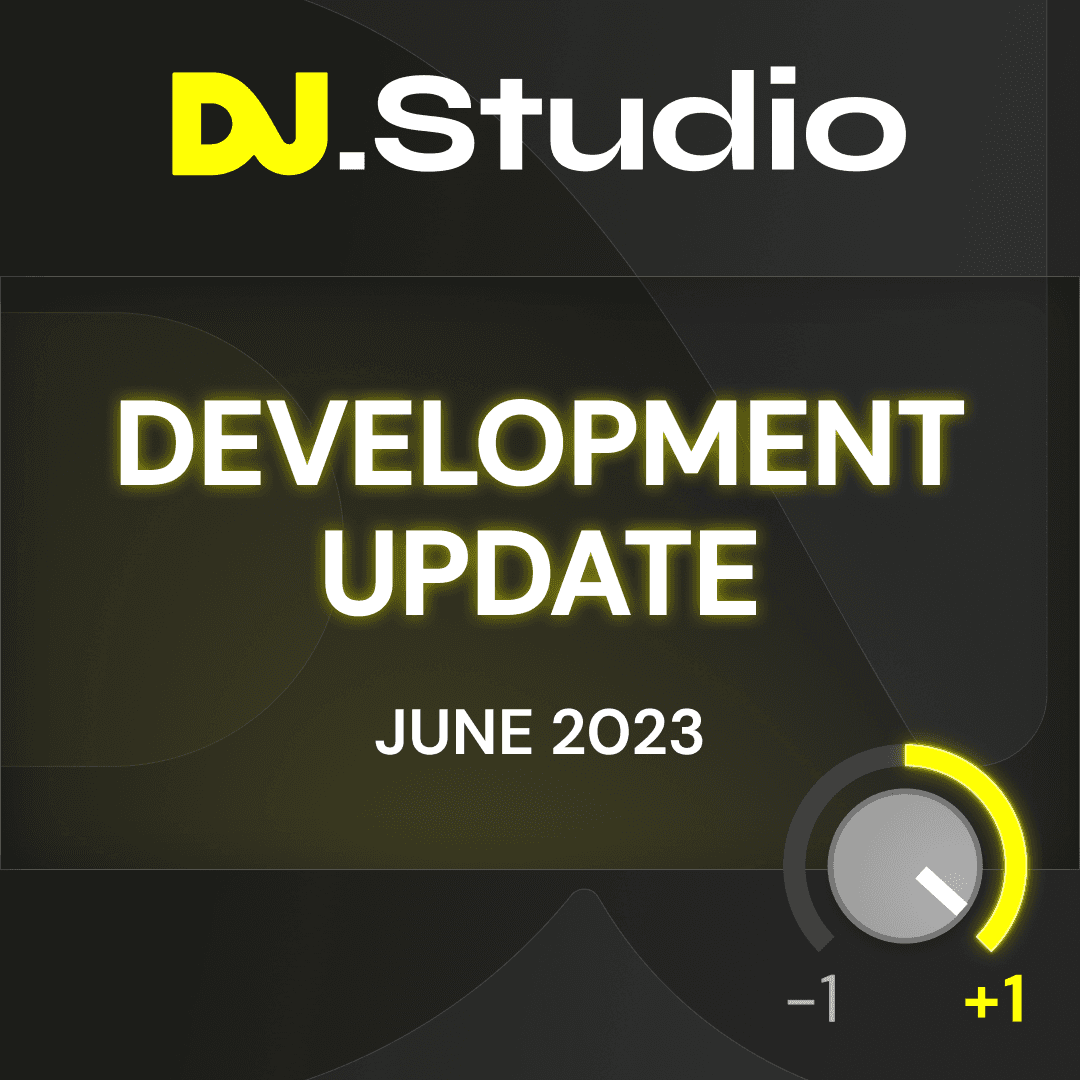 In this first DJ.Studio development update, you'll discover the latest updates of DJ.Studio and about our exciting trip to IMS Ibiza.
3 months ago
Product updates