DJ With Apple Music - Find Out How!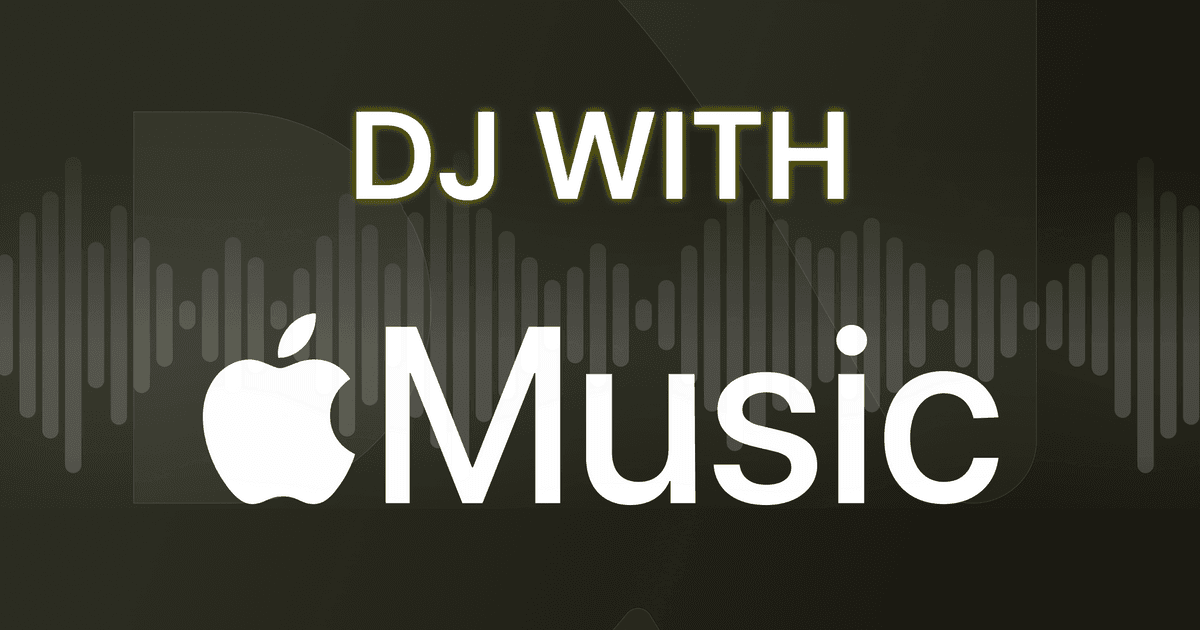 Apple Music is a popular service, that has now replaced iTunes (kind of), but can you DJ with it?
Well, the answer is more complicated than you might think.
There are a bunch of DJ apps that let you mix with your Apple Music Library, however, you can't mix with the Apple Music streaming services - all of this is explained later.
Keep reading this guide to find out how you can start mixing your iTunes Libray using DJ Software, and learn some other tips, tricks, and hacks to mix with Apple Music songs!
TL;DR - DJing with Apple Music#
Due to legal restrictions, there are some limitations on what elements of Apple Music you can DJ with.

DJ.Studio lets you easily create mixes from tracks in your Apple Music library.

You can also buy and download tracks from Apple Music streaming if you want to use them in a mix.

DJ.Studio also lets you mix with YouTube videos, essentially acting as a replacement for the Apple Streaming service mixing.
Before getting into the main tutorial, I'll first run you through some key bits of information to understand when it comes to mixing with Apple Music!
The difference between iTunes and Apple Music#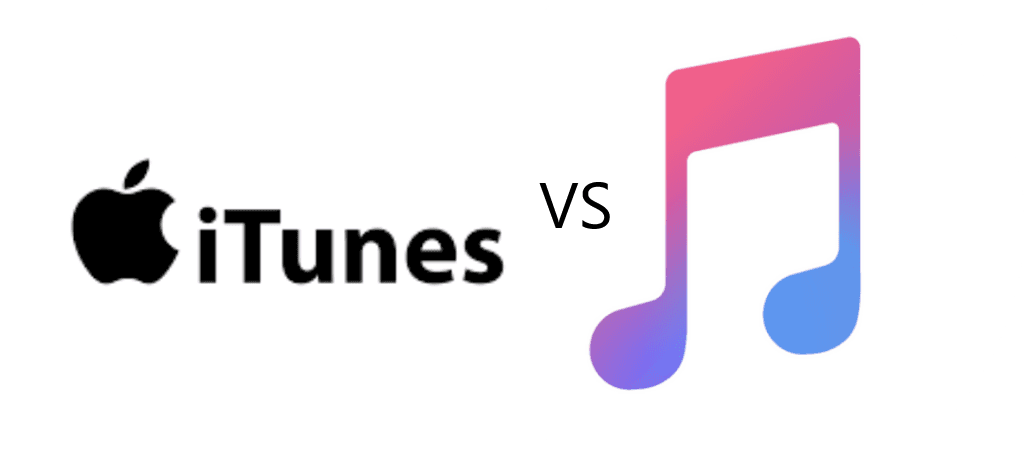 One thing to get your head around is the difference between iTunes and Apple Music.
iTunes and Apple Music have some similarities, although also some differences, and complications in the naming.
The old iTunes app, which served as a music store and music library, has now been renamed to Apple Music. At least, on Mac computers, although it's still called iTunes on Windows.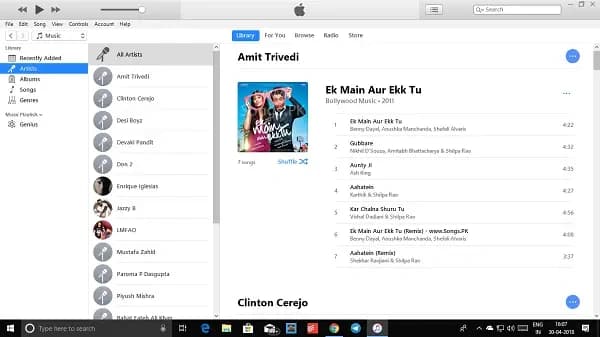 Apple Music is also the name of Apple's streaming services - essentially their version of Spotify, where you pay a monthly subscription to be able to stream anything from their catalog.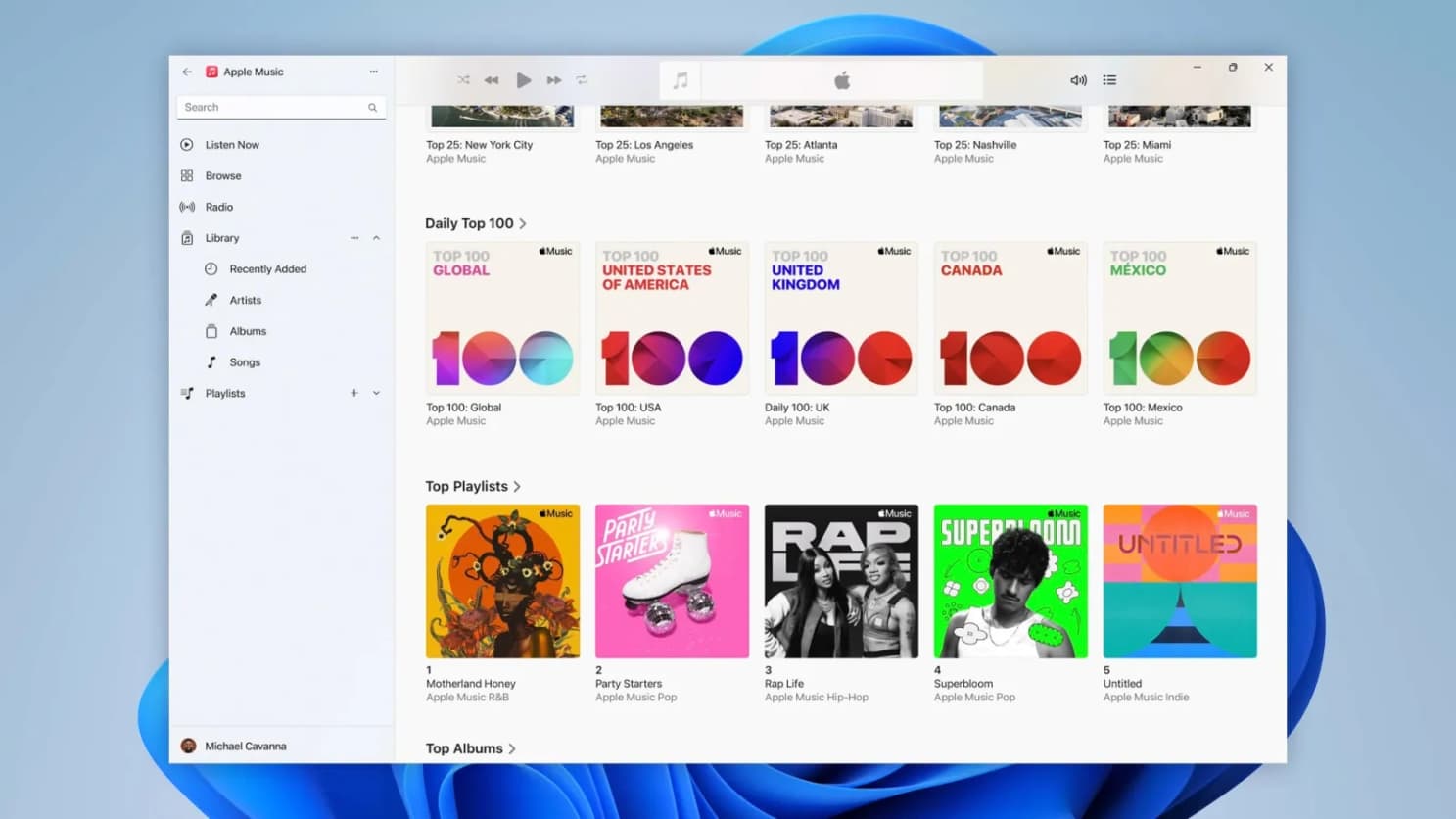 Because of the laws around streaming services and streamed music, you can't actually make recordings of any audio that was streamed - so you can't use the streaming side of an Apple Music subscription to make mixes. (More on this in the next section.)
However, you can mix using downloaded Apple Music tracks - you just need to buy and download Apple Music files. You can easily convert Apple Music songs from the streaming side to your library by downloading them. These converted Apple Music files can then be used to create a mix in DJ.Studio.
You can learn how to make mixes out of your Apple Music library later in this guide!
Legal Limitations of Apple Music DJing#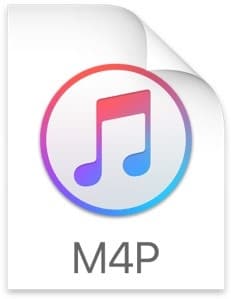 As I mentioned, Apple Music consists of both your purchased songs and the streaming service.
No streaming services allow recording of their streamed audio, this includes Tidal, Spotify, BeatSource, Beatport, Apple Music, Amazon Music, and others.
That means you are not allowed to create rips of this music - so you can't create recorded mixes with them.
However, you can listen to them live, so some DJ services let you stream the audio to mix it in real-time, however, you aren't allowed to record it.
Because DJ.Studio is not live software, you can't use it with Apple Music streaming, however, you can use it with your Apple Music Library.
There is a feature in DJ.Studio to connect it to DJ With YouTube, as you can create sharable links for others to enjoy your mixes, although you cannot download or record your YouTube mixes to a file.
What is an m4p file?#
You may see m4p files on your hard drive where you've downloaded streaming tracks from Apple Music. These are a type of DRM-protected (digital rights management) file. These are encoded in such a way that you cannot use them with other software, and they can only be played through Apple's music players.
How To DJ With Apple Music - DJ.Studio#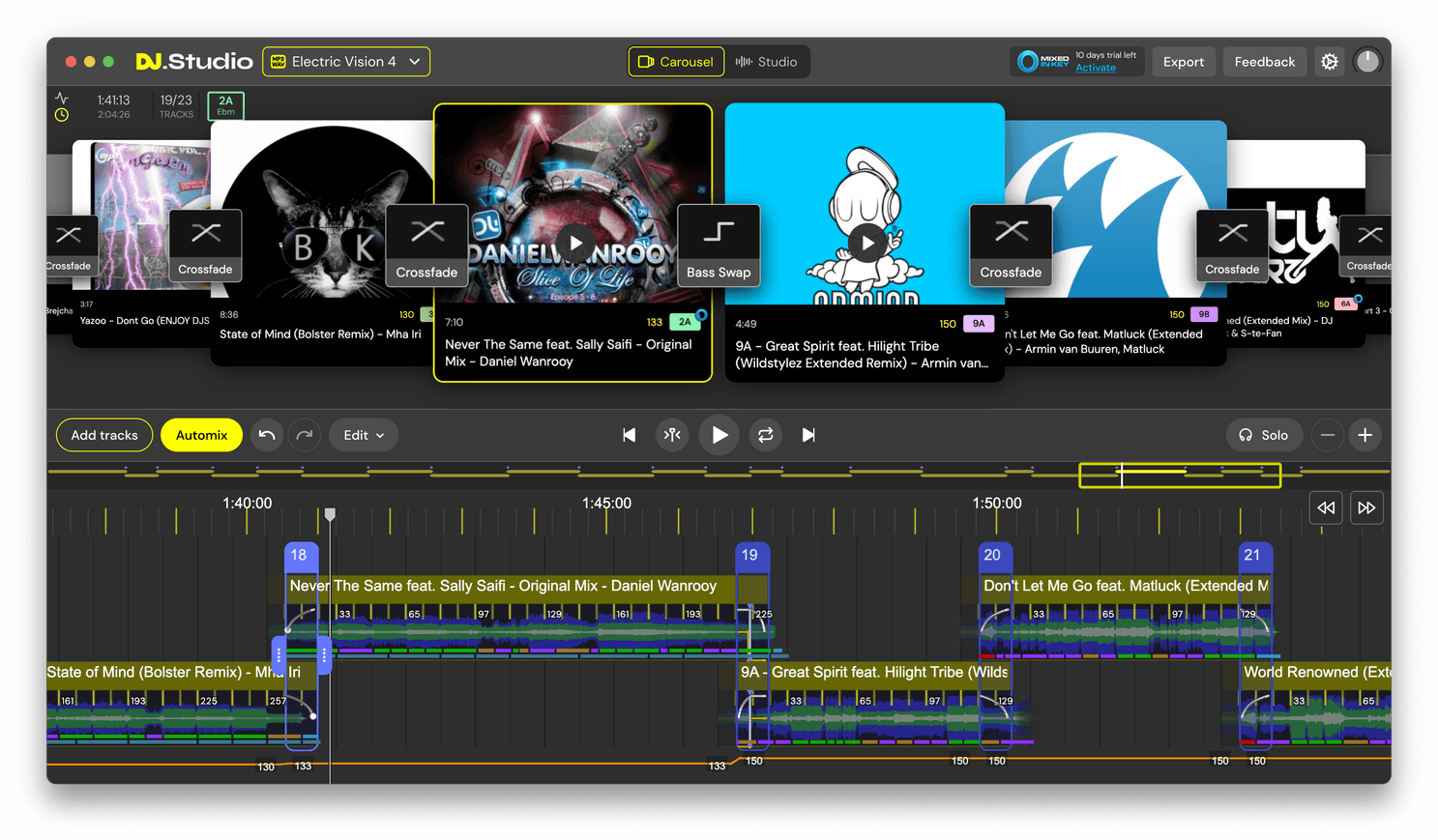 DJ.Studio is a super powerful new piece of DJ software that changes the way mixing works - opening up a revolutionary workflow for DJs, mix creators, and music lovers.
Whether you are a complete beginner, or an experienced DJ, DJ.Studio has the tools and learning curve to let you create perfect-sounding mixes in a short amount of time.
This walkthrough shows you how you can create mixes from your Apple Music library using DJ.Studio.
Download the app and register for a DJ.studio account.

Connect your Apple Music library to DJ.Studio using the integration feature.

If this is your first time using DJ.Studio, you will be shown this window when logging in. If you have already logged in to DJ.Studio, follow the next steps.

Open the settings menu from the top right cog.

Scroll down to the External Connection section.

Activate iTunes/Apple Music connection.

You may need to select your Apple Music Download location if it isn't automatically detected.

Create a new mix, using the Local File mode.

You will now be prompted to add songs to your mix. From the left-hand panel, select the Apple Music tab. You will now be shown all the tracks and playlists in your Apple Music library. From here, you can add songs to the DJ.Studio playlist.

Once you've added enough tracks to your mix, it's time to use the automix function.

From the Automix dialog, you can select to lock in the first and last track, and then choose a preference for harmonic mixing or beat matching. Click automix and DJ.Studio will now scan through every possible combination to calculate which is the best order of tracks based on your chosen parameters.

Now, you will be taken over to the timeline editor, where you can see all your tracks arranged in the perfect order, with automatic transitions.

Next, it's time to start customizing your mix. You can make any changes to the order, add some automation and effects, put in some loops, and then move on to transitions.

The transition editor lets you craft unique transitions for each blend in your mix. You can start off by using the simple transition preset selector, and then move on to drawing custom transitions using the automation line. A cool feature of this system is the fact that you can combine and automate all the effects at once, letting you create transitions that wouldn't be possible to perform on a live mixer.

When you are happy with your mix, it's time to export it. DJ.Studio gives you a broad range of options for exporting, including MP3 or WAV, to MixCloud, YouTube, or even Ableton Live. If you want to get more creative, you can start making a custom video with the music visualizer and video creation engine built into the DJ.Studio app.
This just shows one potential workflow for using DJ.Studio - in this case, with Apple Music.
Another feature you might be interested in is the YouTube integration. This gives you the ability to mix using the huge libraries offered on YouTube and YouTube Music, which easily has a larger offering than Apple Music's streaming service.
In DJ.Studio's YouTube mode, you can import songs from YouTube, and share your finished mixes with friends via a web link.
Because of the aforementioned legal complications, you can't actually record and download these mixes, however, you can create a shareable link, which lets people experience your mixing prowess - legally, and directly from their web browser.
Alternative DJ.Studio Workflow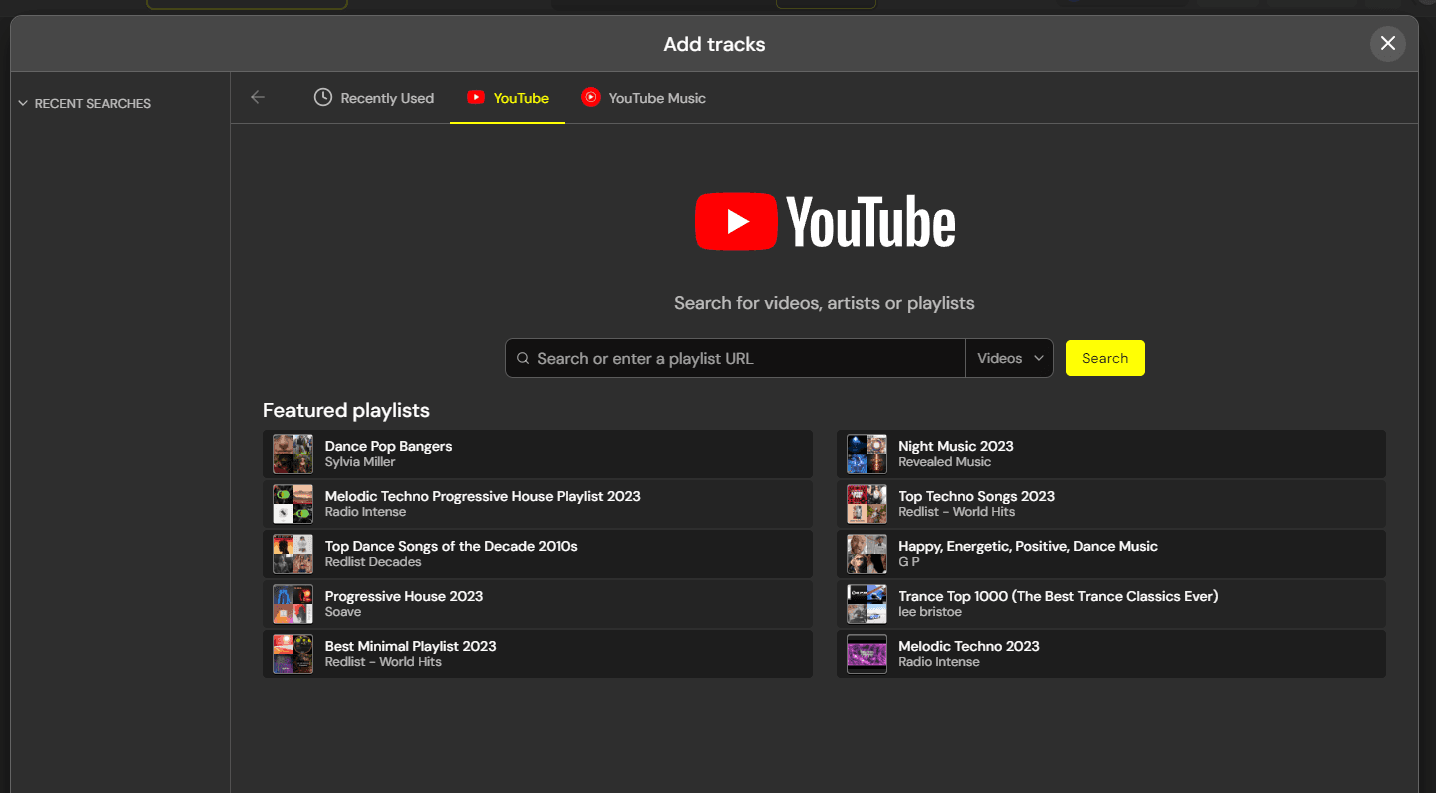 These two mix modes give you a powerful workflow for discovering, testing, and then executing mixes. Follow this workflow to harness the power of DJ.Studio from discovery to distribution.
Make a YouTube mix, and experiment with any songs you want. Find the best order, and cut out songs that you don't think fit.

Buy and download the songs, you can use Apple Music or any other similar service.

Recreate the mix, and then record the finished file.
As you can see, this process lets you take advantage of the experimental stage of streaming service, combined with the powerful exporting, recording, and rendering of DJ.Studio.
Other Best DJ Software for Apple Music#
There are a couple of other software options that allow you to DJ with your iTunes/Apple Music library, although these are more focused on Live DJing rather than Studio DJing, and don't offer as many powerful or unique features as DJ.Studio
It's also worth noting that all of the following apps basically work in the same way. Even if you are a live DJ, you can get a huge advantage by using a hybrid workflow - incorporating both live and studio DJing tools into your method.
rekordbox#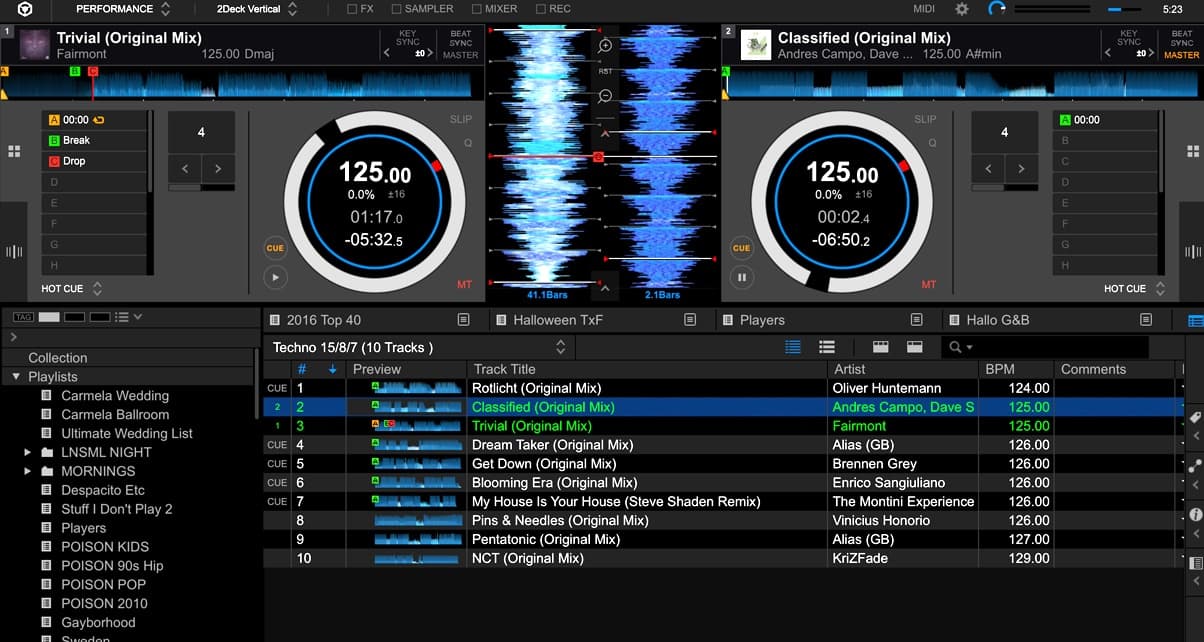 rekordbox is one of the largest names in the DJ software scene and has a bunch of handy features for mixing live. It can also use Apple Music tracks that you have purchased. rekordbox is also one of the best pieces of software to pair with DJ.Studio.
As you can see in the following image, any phrase analysis from rekordbox is added to DJ.studio, so you view different phrases of tracks directly on the timeline. This makes it easier to create arrangements and punchy transitions, as you can see when the next drop, verse, chorus, buildup, or other section of a track is.
This combination of DJ.Studio and rekordbox is the ideal solution for phrase mixing, and the pairing will make it super easy to create pro-sounding mixes!
Serato DJ#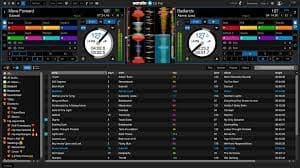 Serato DJ is a popular piece of DJ software that lets you mix with music downloaded from your iTunes or Apple Music library.
This software features all the tools you need to mix live, including virtual decks and a mixer, effects, and library management features. It also connects to a wide range of hardware, so you can get a hands-on experience and use a DJ controller.
Follow the instructions on the Serato website to learn how you can connect your Apple Music library.
Virtual DJ#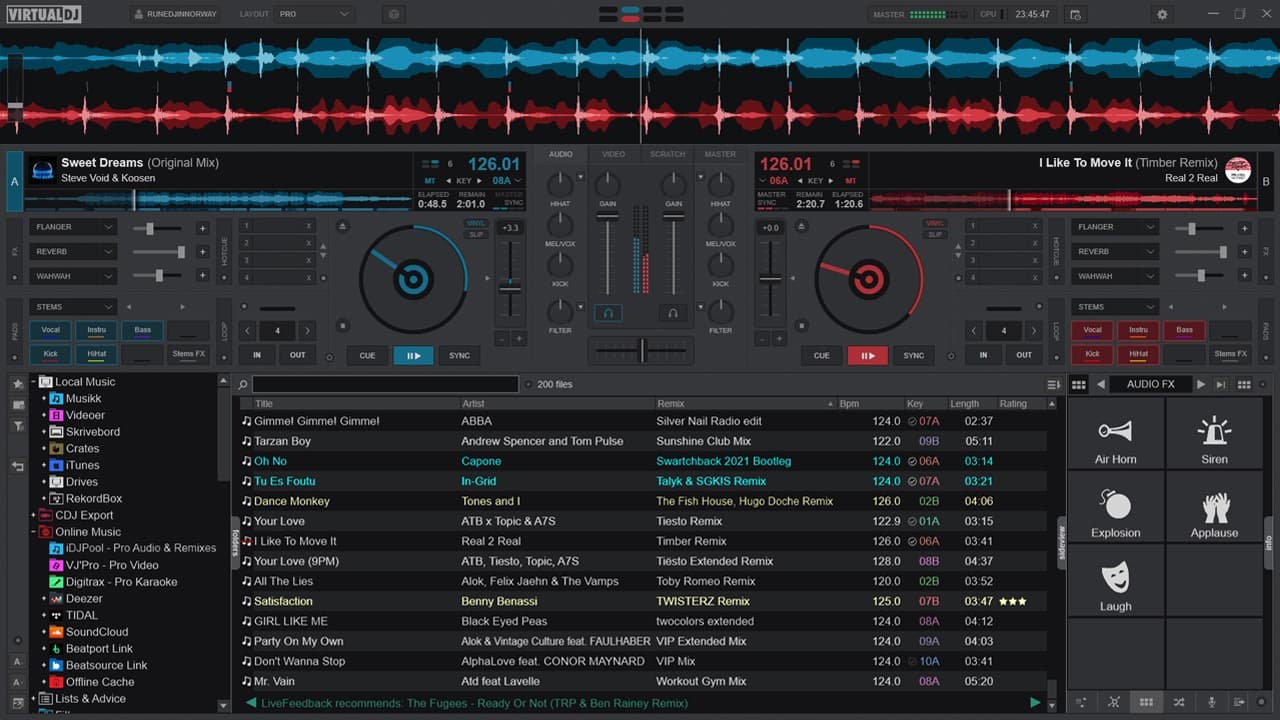 Virtual DJ is another useful popular piece of live DJing software that gives you the option of connecting your Apple Music library and using it to mix music.
Again, this only works with purchased MP3s and Wavs, and not the DRM-protected m4p files which are commonly supplied when using temporary downloads from the streaming service.
Summary#
You now have a good idea of how you can use Apple Music to help build and create your DJ sets.
If you have a large Apple Music library, then you can instantly start making killer mixes with DJ.Studio.
Also, if you were looking to use the Apple Music streaming service to DJ with, you're better off using our YouTube DJ features, because you have access to a larger library - and we give you the ability to create a legally shareable link.
Test out the power of DJ.Studio yourself, and see how it can improve your workflow with the free 14-day trial!
FAQs On How To DJ With Apple Music
Is there a DJ program that works with Apple Music?

Which DJ app works best with Apple Music?

Why can't I DJ with Apple Music?
Related Posts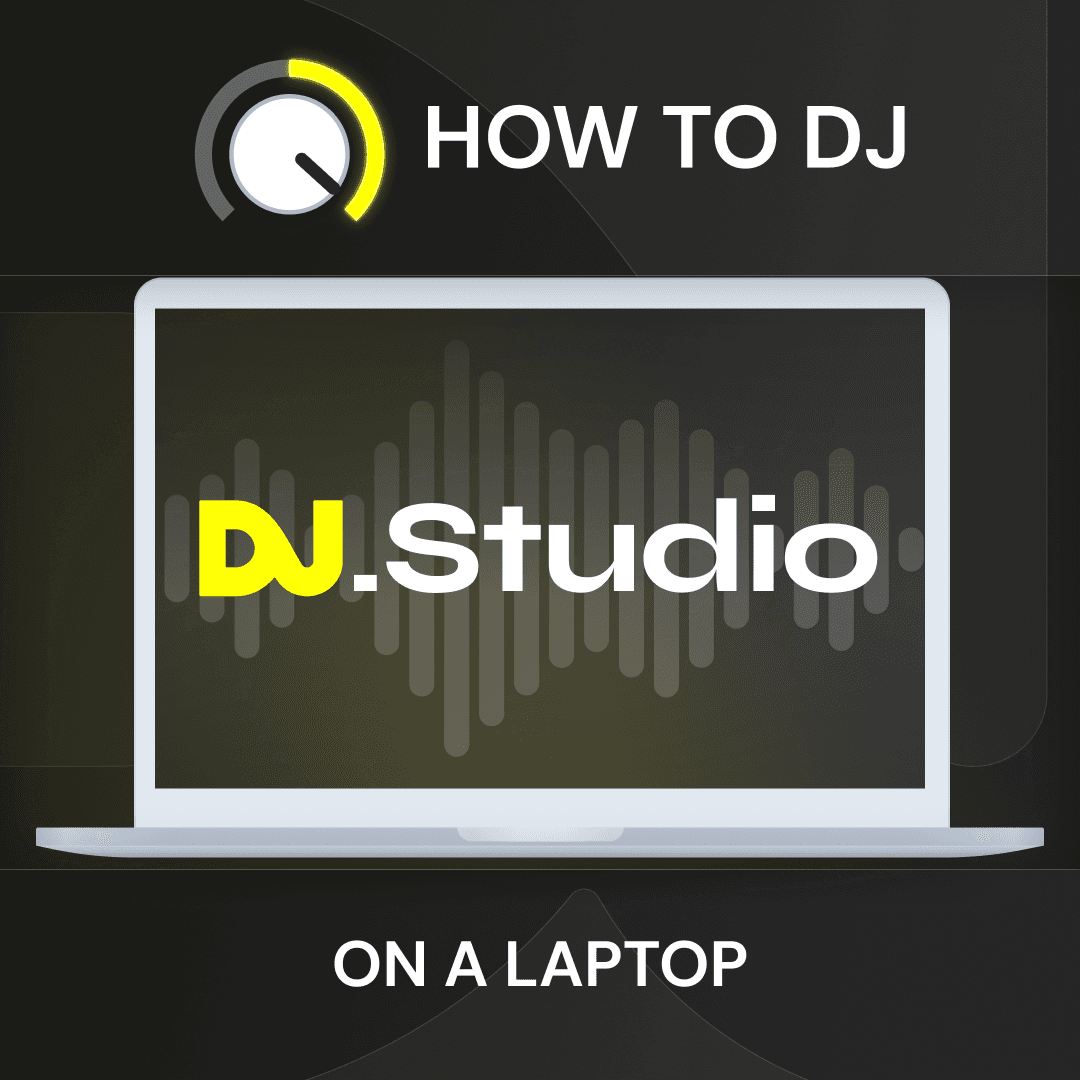 How do I DJ on a laptop? Find out what to consider when beginning your journey as a digital DJ. Discover which laptop, software and hardware you need
6 months ago
How to make a DJ mix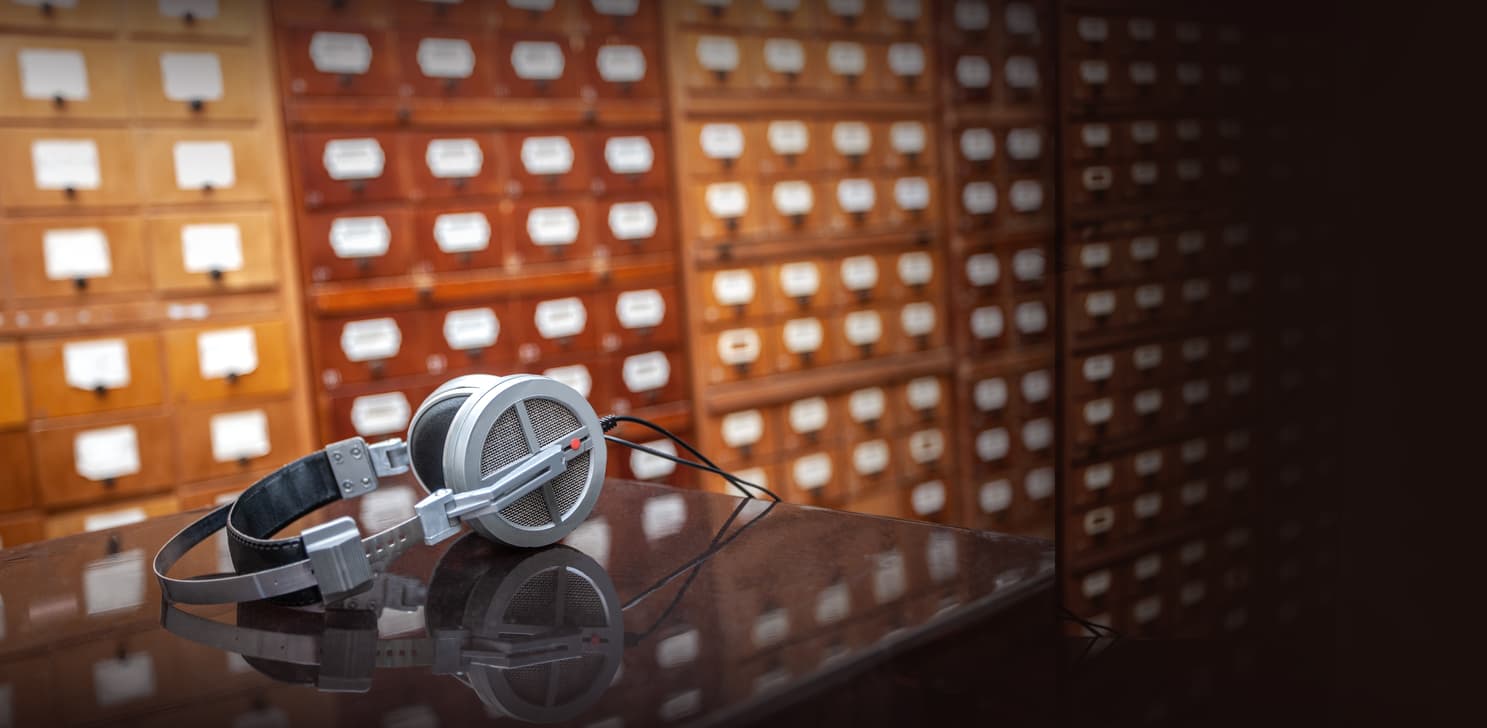 Do you have trouble navigating your vast music library as a DJ? Learn how to manage your tracks and elevate your mix using DJ software!
5 months ago
How to make a DJ mix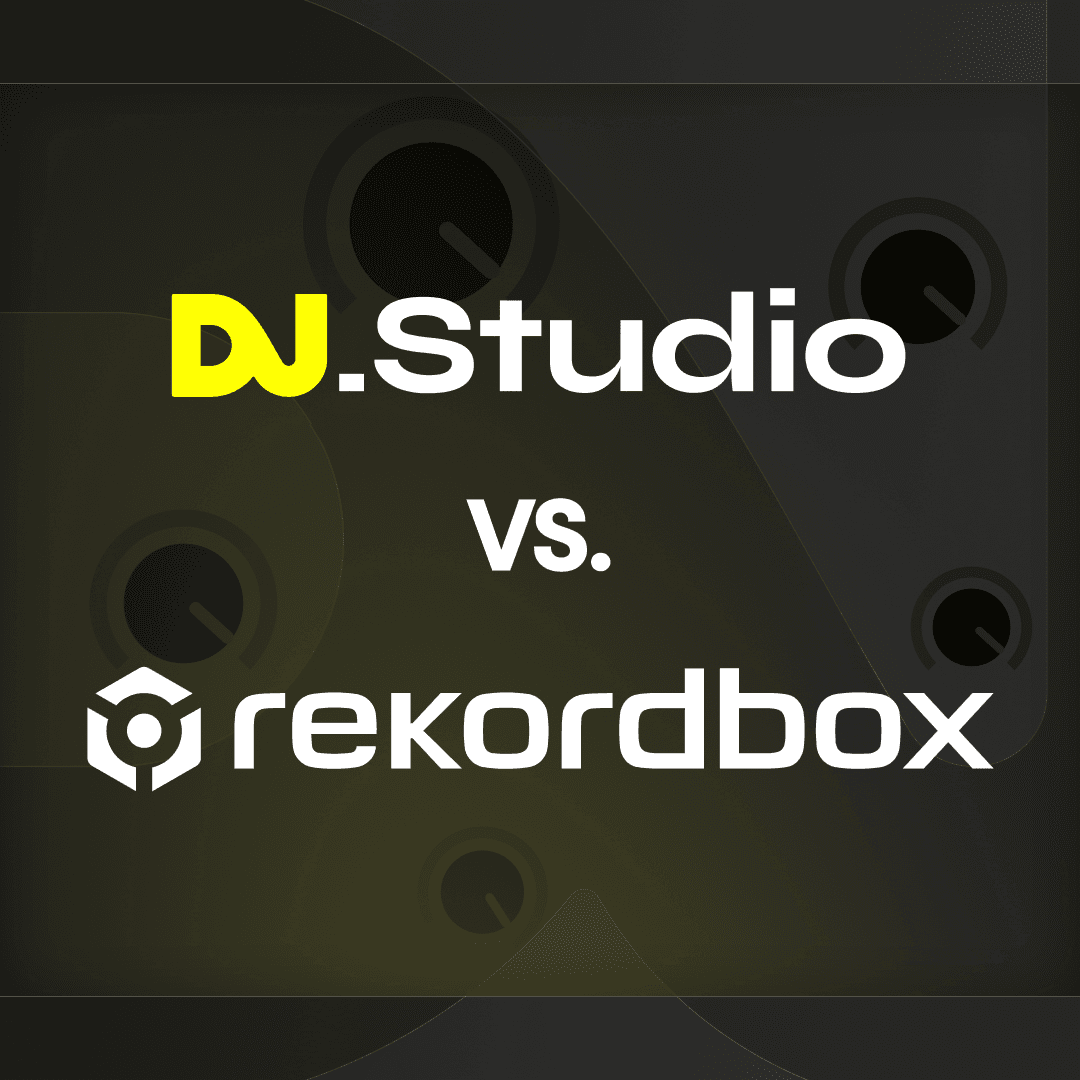 This comparison of DJ.Studio and rekordbox highlights which DJ software is the best for certain situations.
6 months ago
DJ mixing software