Looking for a MixMeister alternative? Try This!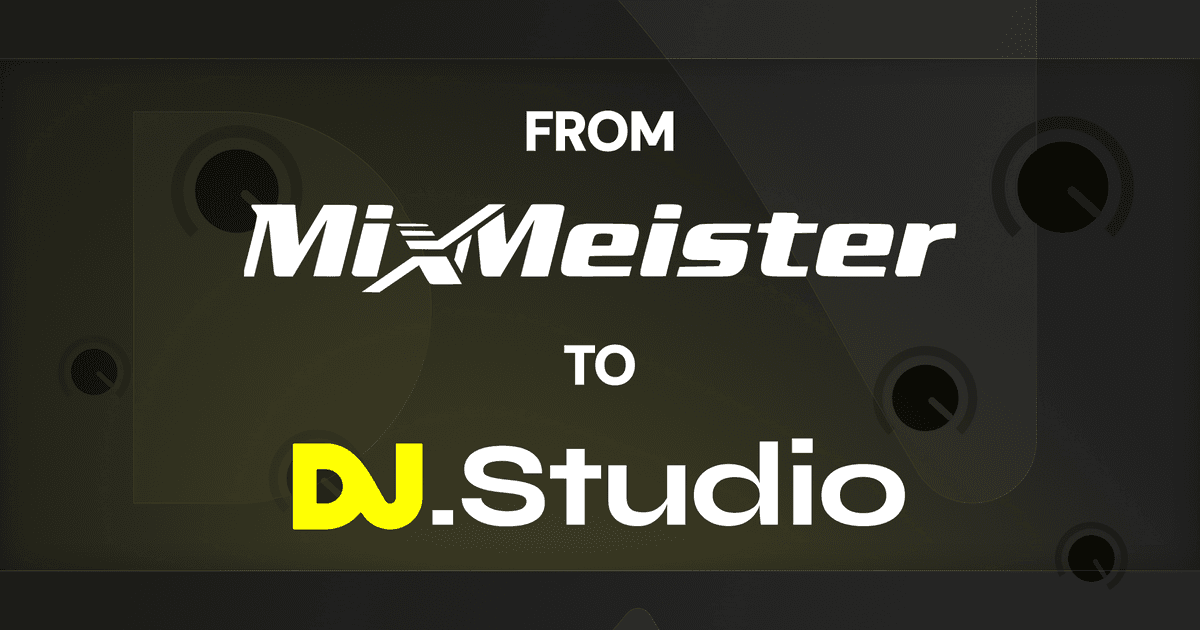 MixMeister was once the leading software for creating DJ mixes with a timeline-style interface. It used to be the greatest "DAW for DJs" - a powerful tool for making mixes without needing to record them live in real-time.
Unfortunately, MixMeister hasn't been updated in the last few years and is now outdated.
DJ.Studio is the ultimate alternative to MixMeister - it uses the same basic concept but adds a broad range of new features that meet the needs of modern DJs while utilizing cutting-edge technology like AI to create a DJ super tool like nothing else.
Discover the perfect alternative to MixMeister today.
What Happened to MixMeister?#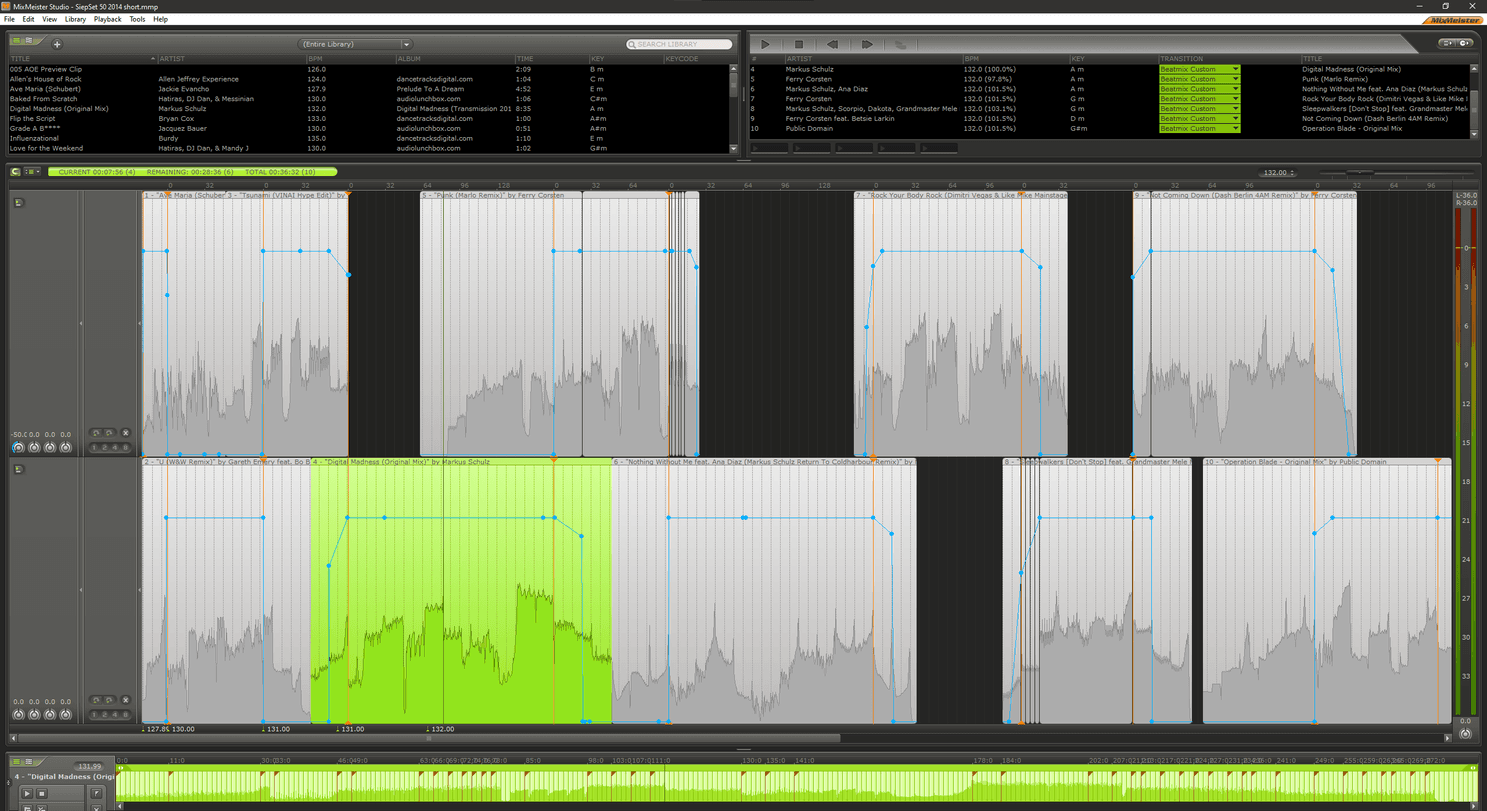 MixMeister was a unique piece of DJ software that offered a different style of workflow from other live DJ mixing software. Rather than mimicking the common 'decks and mixer' hardware style workflow, MixMeister used a timeline-based system, similar to DAWs like Ableton Live and Pro Tools.
MixMeister was released all the way back in 2000 and has since become largely unsupported by modern machines and operating systems. It was designed to burn CDs - who needs to do that anymore?
The developers are no longer updating Mixmeister, which means it can be hard to get working on your PC. In fact, when I tried to install it recently it gave me a scary blue screen of death error which was tricky to fix.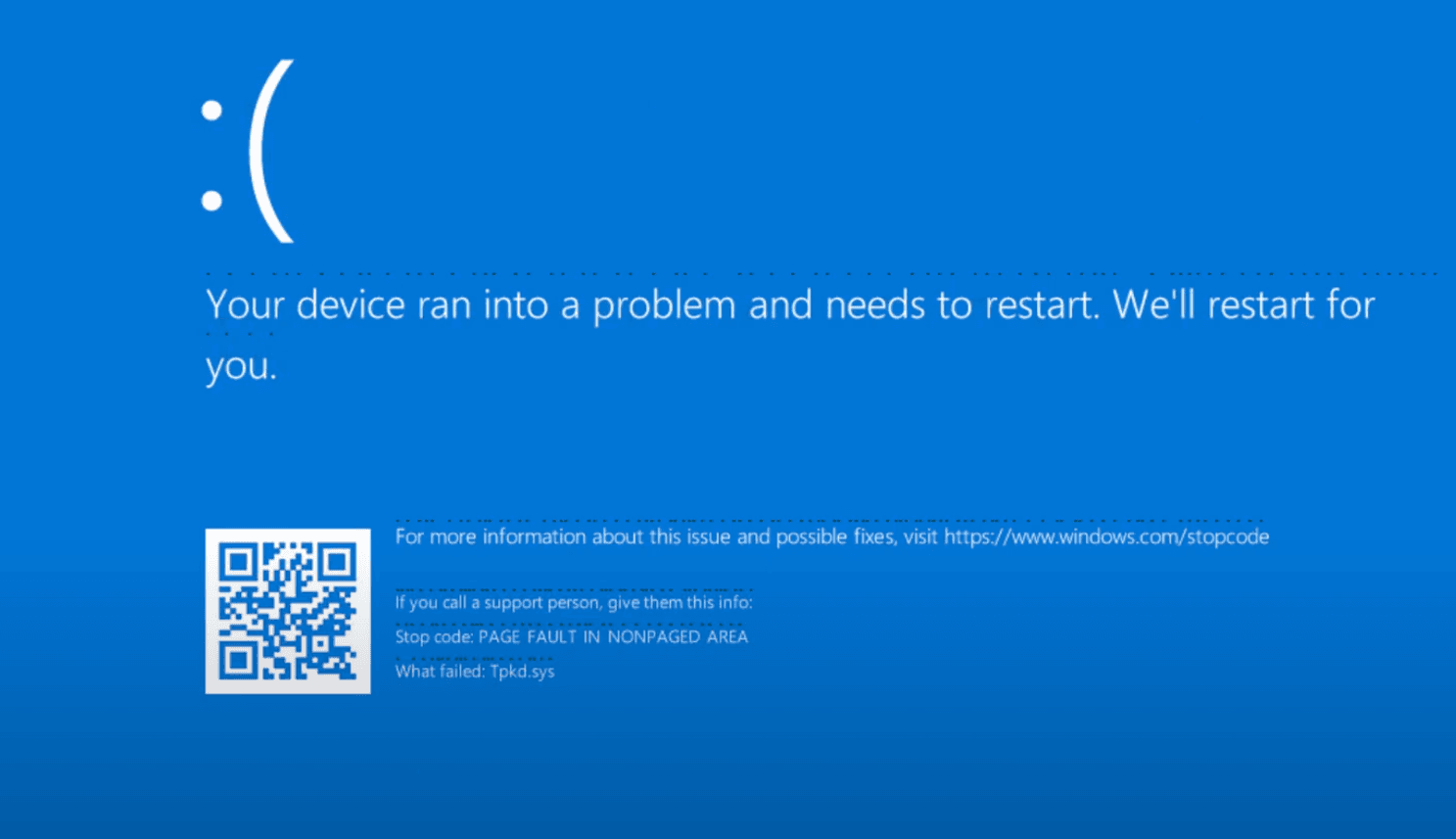 These issues largely render MixMeister unusable, unless you held onto your retro Windows XP machine...
Thankfully, there is a new alternative, which is an evolution of MixMeister's concept.
(Note: Since this article was published, MixMeister has been updated. See the footnote.)
The Best Alternative to MixMeister: DJ.Studio#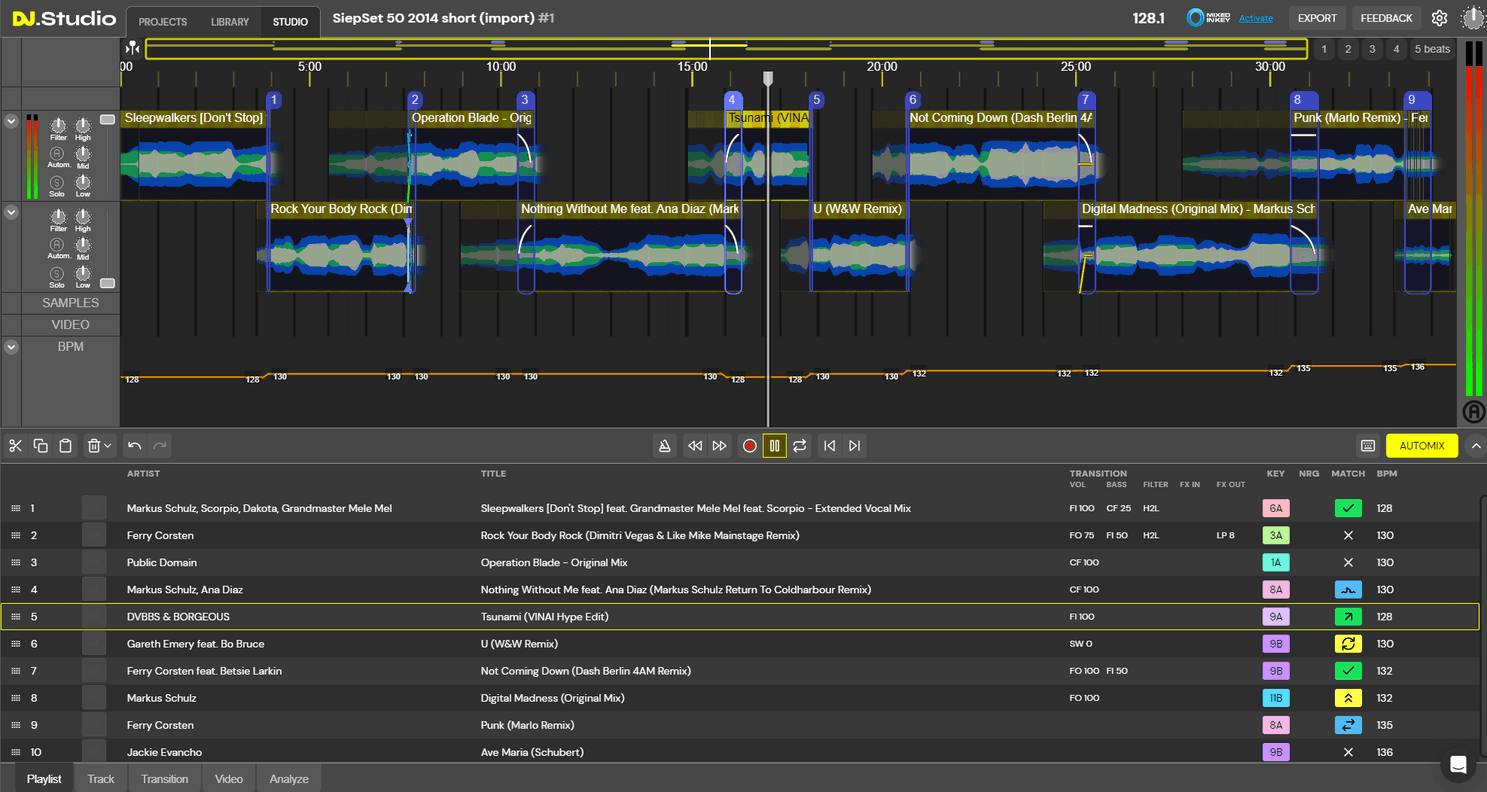 DJ.Studio is more than a good alternative for MixMeister. If MixMeister was a bicycle, DJ.Studio is a motorbike.
This new software revolves around the same timeline-based approach to mix production but has a far more advanced set of features. The underlying workflow is largely similar, but DJ.Studio has many more tools built into it that give users even more power, creativity, and speed.
DJ.Studio is a complete DJ solution for creating detailed mixes quickly and effectively. It facilitates the whole mix creation process at every stage, from discovery to distribution.
Whether you are creating radio shows, promo mixes, fitness class mixtapes, custom party mixes, or a pre-recorded Dj performance - DJ.Studio gets the job done in record time.
Running through DJ.Studio's workflow and mix creation process is the best way to get a sense of why DJ.Studio is so powerful.
DJ.Studio's Workflow; Like MixMeister, but Better#
DJ.Studio uses a similar process to MixMeister, but has additional tools to make the craft even smoother and more creative.
1) Build your Music Library#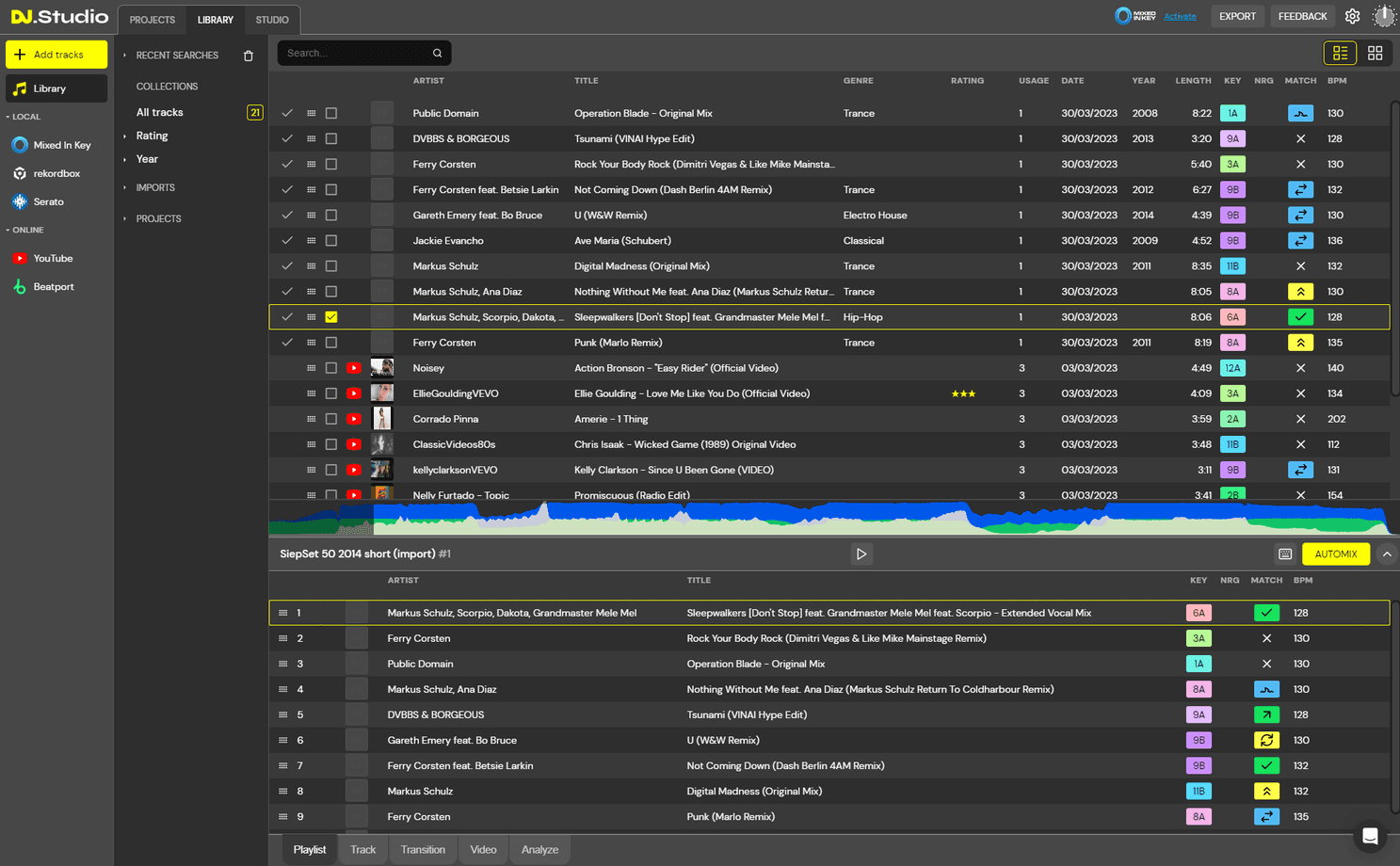 Tracks can be imported into DJ.Studio from a range of sources. You can add your downloaded music files, drag in playlists from other DJ software like Mixed in Key or rekordbox, and even browse for new tracks on streaming services like Beatport, YouTube, and Soundcloud directly within the DJ.Studio app. All imported music is automatically analyzed for key and tempo, which is then displayed in the library browser
2) Select your Playlist#
When you want to create a mix, you simply select a bunch of tracks from your library to create a new set playlist. Next, it's time for some DJ.Studio magic.
3) Let Automix find you the best order of your tracks#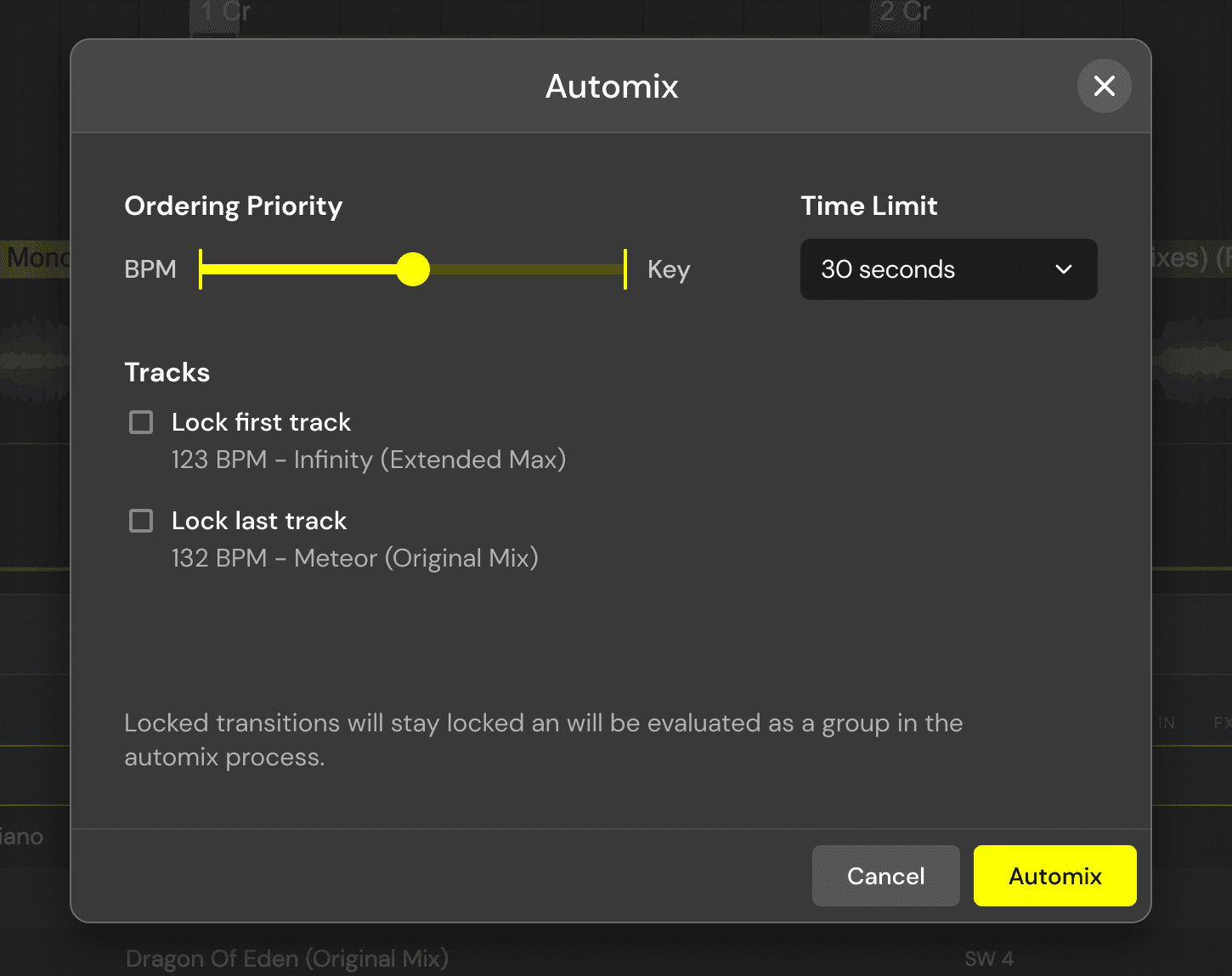 DJ.Studio's unique and revolutionary AI algorithm finds the optimal sequence for your chosen playlist. After you select a preference for key or tempo, DJ.Studio scans through every possible sequence combination (which can literally be billions of possibilities), then arranges your tracks on the timeline. This will automatically beat match and harmonically mix your chosen tracks - creating an impressively seamless and professional-sounding mix within seconds.
4) Fine-tune the arrangement and transitions#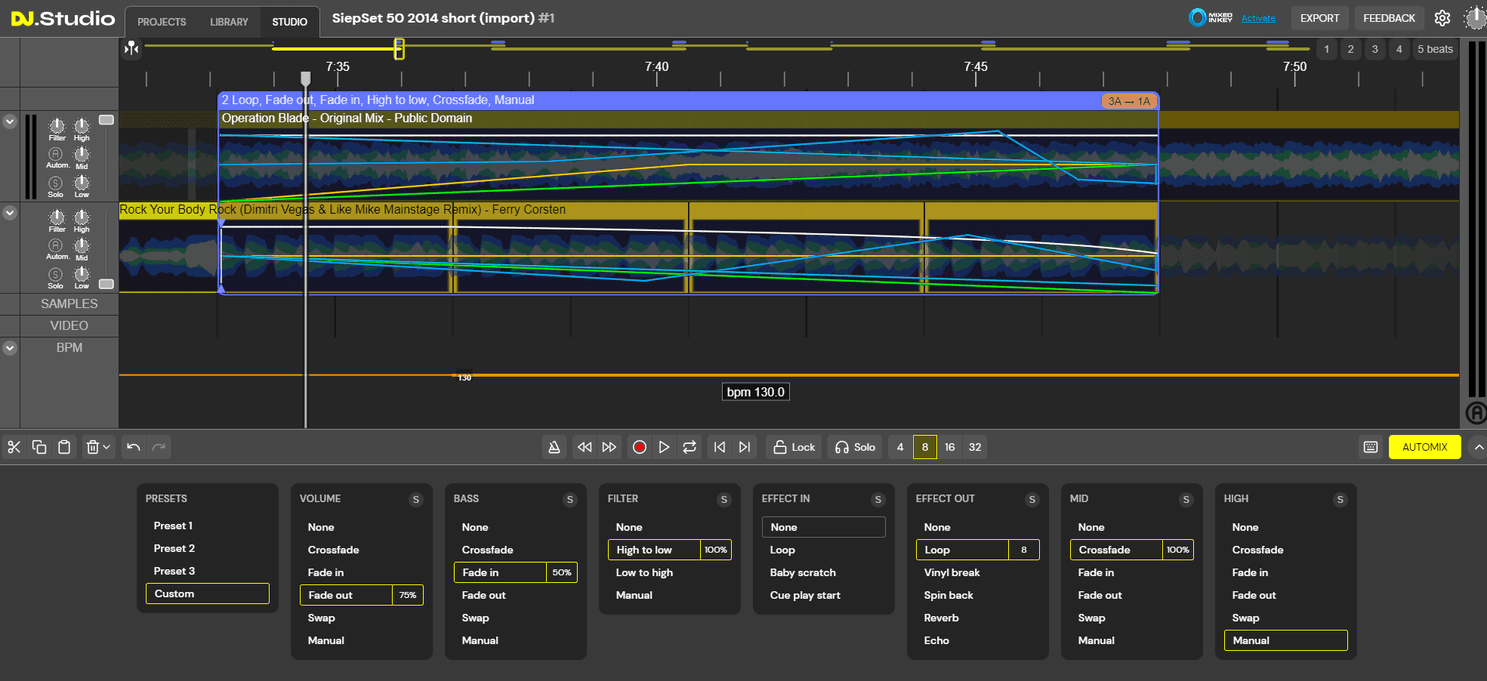 After the mix has been sequenced, you can tweak and edit it. The powerful transition editor lets you apply custom automation for every transition parameter - from volume to EQ, filters, effects, and more. This lets you create detailed transitions that otherwise wouldn't be possible to create in real-time with a DJ controller - you only have two hands after all.
5) Record your mix#
When you're happy with your mix, it's time to record it. The built-in recording system renders your mix to a file at 10x speed. This means an hour-long mix would take around 6 minutes to convert into a downloadable file. This is a serious time saver!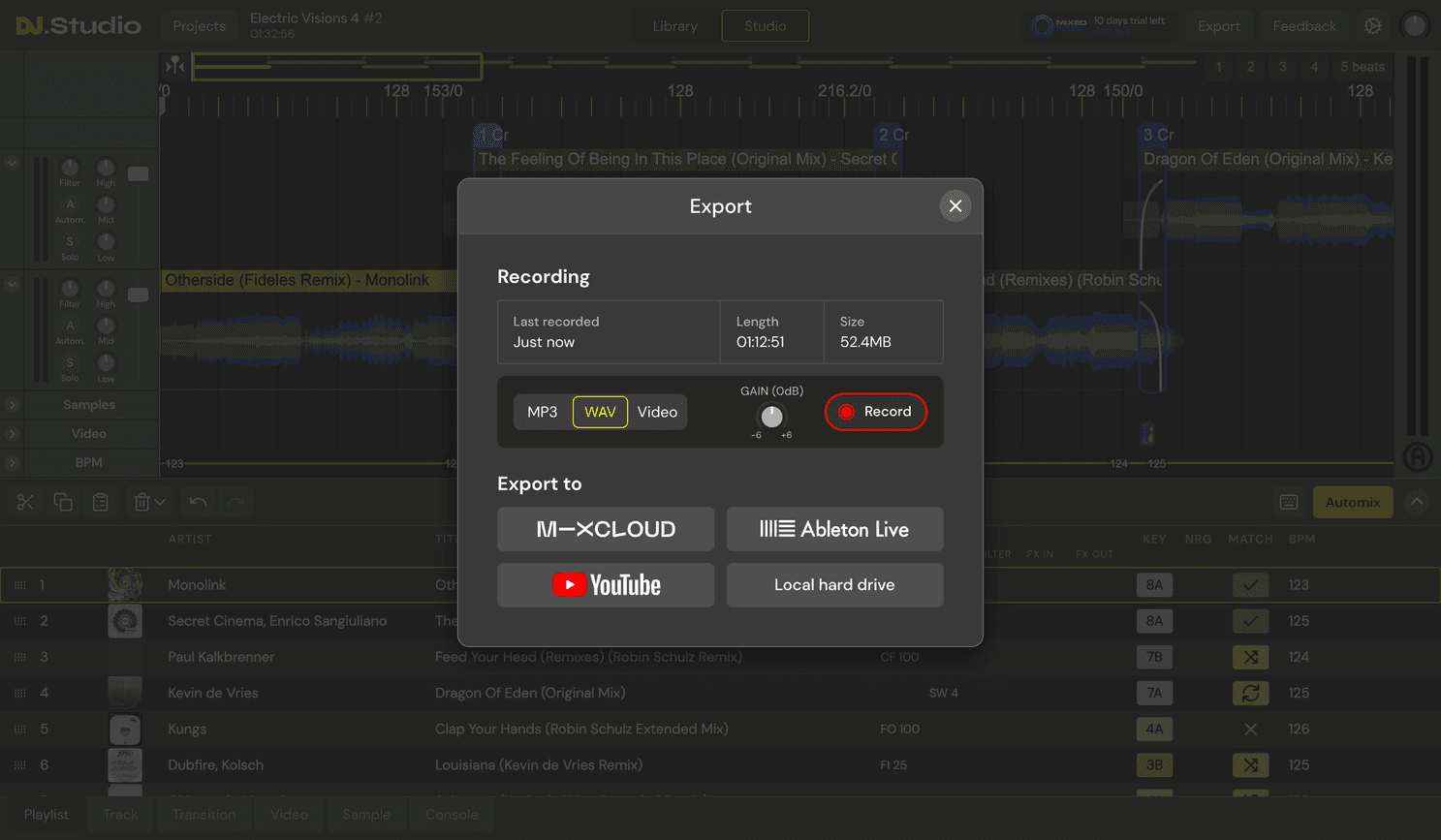 6) Export your mix#
DJ.Studio lets you share your mix to various sources from within the app. Mixcloud, YouTube, a MP3 file, and even as a multi-track Ableton Live project for the pros. When exporting to YouTube and Mixcloud, the full tracklist is saved to a note file including all the timestamps, which is automatically imported into the streaming services to mark out your mix.
This just shows one potential workflow which can be employed with DJ.Studio. It's designed to be as flexible as possible and can accommodate a range of other mix-creation processes. It even supports importing YouTube videos to perform video mixing.
Whether you are a novice DJ or a DJ mixer pro, DJ Studio helps users in creating beat-matched mixes with a flawless flow, in a matter of minutes - thanks to the automatic DJ mixing functionality and one-click beat-matching technology.
Conclusion#
Don't worry about the death of MixMeister, DJ.Studio is the phoenix rising from the ashes to breathe new flames into your mix creation process.
DJ.Studio offers free trials for new users and is easily one of the top alternatives to MixMeister. You won't find any more similar software to MixMeister than DJ.Studio.
The MixMeister user community no longer needs to mourn!
You can check out a more detailed comparison of these DJ programs here - DJ.Studio vs MixMeister.
Footnote: As of October 1st, 2023, MixMeister was updated to run on Windows 11 and MacOS. Although many of the issues above remain in the software, and it still has not received any new features for over 9 years. 
FAQs About Mixmeister Alternatives
Is MixMeister compatible with Windows 11?

What's the best MixMeister Alternative?