Best Chromebook DJ Software - How To DJ On ChromeOS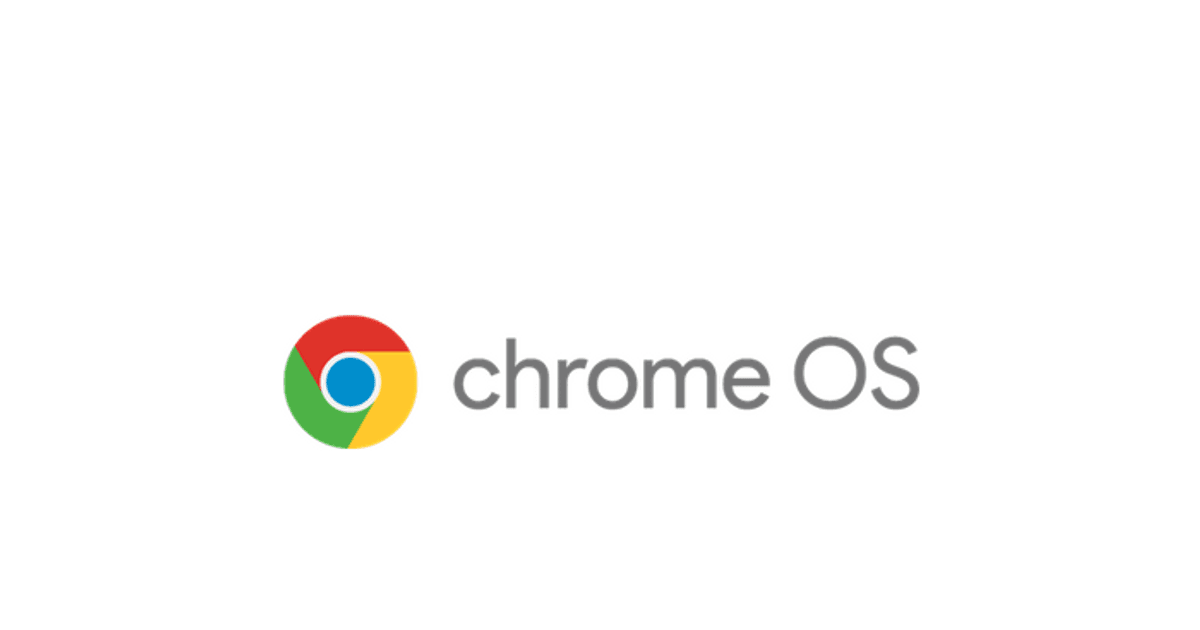 Chrome OS is a lightweight operating system created by Google and is used by their Chromebooks.
Up until recently, the quality of DJing apps available to Chromebook users was limited due to the restrictions of having to be run in the Chrome browser.
This meant that Chromebooks couldn't use the main DJing software options like rekordbox, Traktor, Virtual DJ, and others.
However, the options are looking a bit better these days. There is one standout piece of Chromebook DJ app which is completely game-changing too - DJ.Studio!
Keep reading to find out about the best DJ software for Chromebooks!
TL;DR - Chromebook DJ Software#
Chromebooks are more limited in what DJ software they can use.

None of the mainstream DJ apps work on Chrome OS.

DJ.Studio is the best browser-based DJ software for Chromebooks

Transitions DJ, Edjing Mix, and YouDJ are good choices for live DJing on ChromeOS.
Chromebook DJ Software - Important Considerations#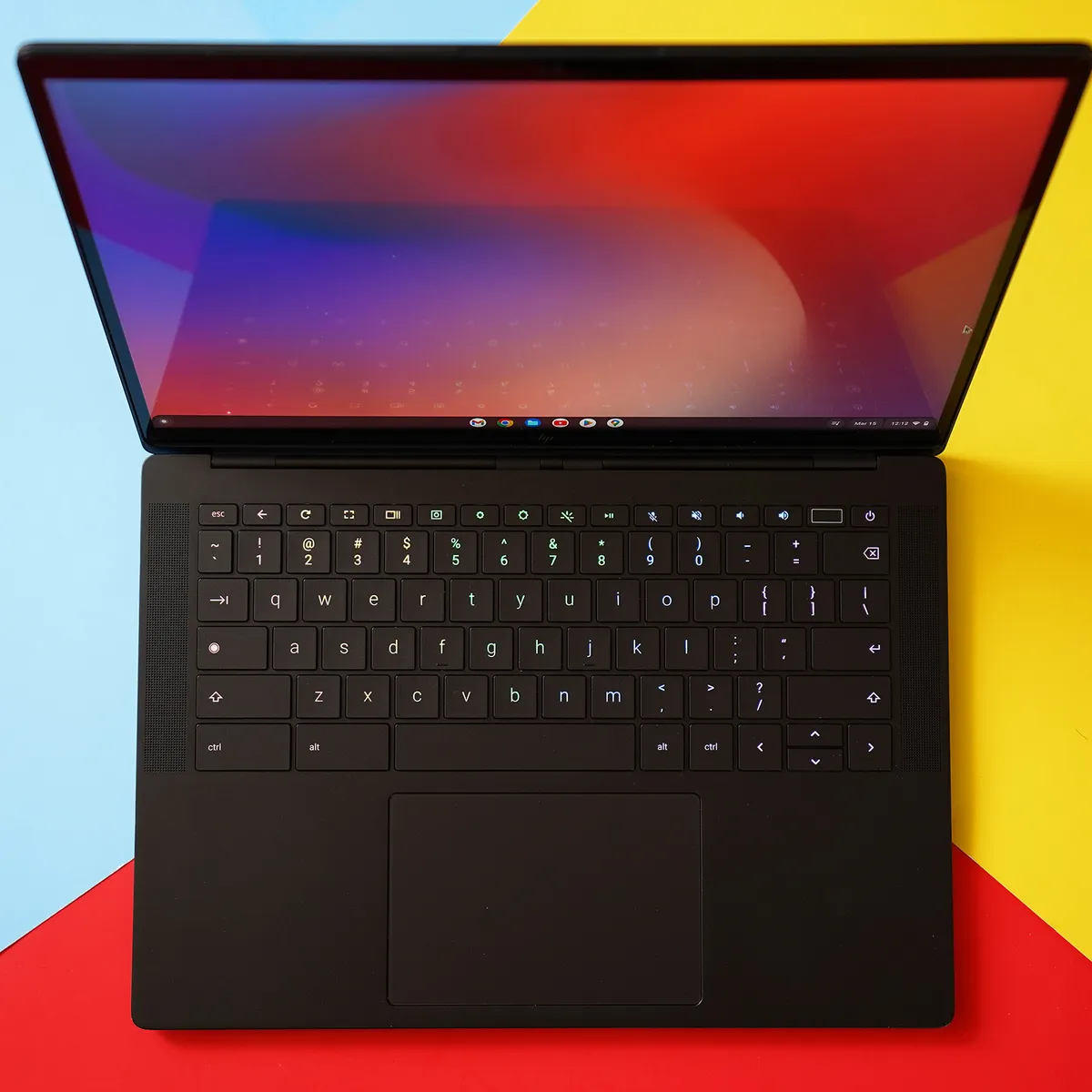 While Chromebooks are versatile devices for various tasks, including web browsing, word processing, and media functions, they do have limitations when it comes to certain applications, including DJing.
Here are some limitations you might encounter when trying to DJ on a Chromebook:
Limited Software Availability: Most professional DJ software like Serato DJ, Traktor, or rekordbox is not available for Chrome OS. These applications are designed for Windows and macOS platforms, so you won't be able to run them directly on a Chromebook.

Processing Power: Chromebooks are generally not as powerful as high-end Windows or macOS laptops. DJ software can be resource-intensive, especially when handling large audio files and real-time audio processing. Chromebooks, especially the lower-end models, may not have the processing power needed for smooth and responsive DJing.

Limited Storage: Chromebooks often come with limited internal storage, which can be a problem if you have a large library of music files. While you can use cloud storage solutions like DJ.Studio's streaming integration, accessing large files in real-time might cause latency issues, affecting the DJing experience.

Limited DJ Gear Support: DJing often requires additional hardware such as MIDI controllers and audio interfaces. Chromebooks might not have the necessary drivers or support for these peripherals, making it challenging to set up a traditional DJ rig due to limited supported hardware.

Offline Mode: Chrome OS heavily relies on an internet connection and web-based applications. If you plan to DJ in locations without a reliable internet connection, relying on web apps or streaming services might not be feasible.

Limited Multitasking: Chrome OS has improved in terms of multitasking, but it might still not be as robust as traditional desktop operating systems. DJing often involves running multiple applications and processes simultaneously, which might be limited on a Chromebook.
While many of these limitations make it tricky for you to use a Chromebook in a traditional DJ setup, it's not the end of the world.
Thanks to new DJ software like DJ.Studio, you can easily use your Chromebook to make full DJ sets, just using a different type of workflow: The Studio DJ Method.
This moves away from live performance and instead uses a timeline editor to make DJ mixes. As you will find out later, this actually has a bunch of advantages over the traditional live method.
However, if you are considering buying a Chromebook to use purely for DJing, I would suggest looking at a Windows or Mac laptop instead. If you already use a Chromebook, then look at DJ.Studio or Transitions DJ.
The 4 Best Chromebook DJ Apps#
The following apps are the best choices for Chromebook users who want to create DJ mixes.
This includes a mix of both 'Studio' style apps, and Live mixing tools.
1) DJ.Studio#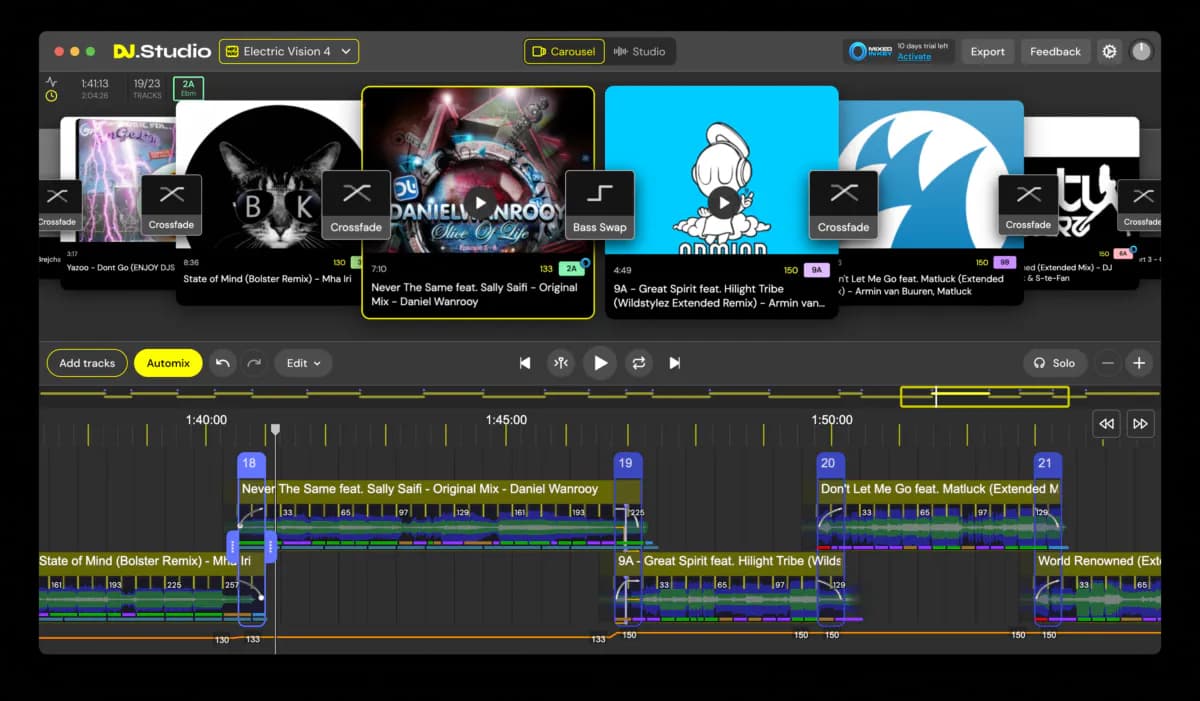 DJ.Studio is a unique and powerful DJ app that works differently from the standard types.
As you will learn, this gives users several advantages in terms of productivity and creativity. Most notably, you don't need any DJ equipment or DJ controllers to start making professional-sounding mixes.
You can use your own local music library, or you can even mix with streaming services like YouTube and Spotify.
Using DJ.Studio on a Chromebook is definitely the most affordable method to create professional mixes. All you need is a cheap laptop, the internet, and a DJ.Studio account!
To understand why DJ.Studio stands out from the crowd, check out the workflow for ChromeOS users.
How to DJ on Chrome OS using DJ.Studio:
Open the DJ.Studio app website.

Register an account/sign in.

Create a new DJ.Studio project - YouTube mode is good for using streaming services, and Local File mode is designed for your downloaded files.

Add songs to your mix - YouTube mode lets you browse inspirational playlists from sites like YouTube, 1001Tracklists, and Spotify.

Use automix - this tool automatically arranges your mixes using beat matching and harmonic mixing. It also places seamless crossfade transitions between each song.l This means that you can instantly get a decent-sounding mix going.

Fine-tune - After the automix is complete, you should go through and adjust your mix. This involves using the timeline to change start and end points, adding loops and effects, and using the transition editor. You can use transition presets for instant inspiration, and then use the manual editor to create transitions in precise custom detail.

Check your mix - listen through to make sure you are happy with your mix.

Share! When you've finished, DJ.Studio makes it super easy to share your mix. You can record Local File mixes to a single audio file or even a video! If you use Online/Streaming mode, your mixes are uploaded to the DJ.Studio browser player, where you can share a web link with your audience. This means they can enjoy your mix from anywhere, even on their phone.
Check out this demo mix to see what a finished DJ set looks like in DJ.Studio!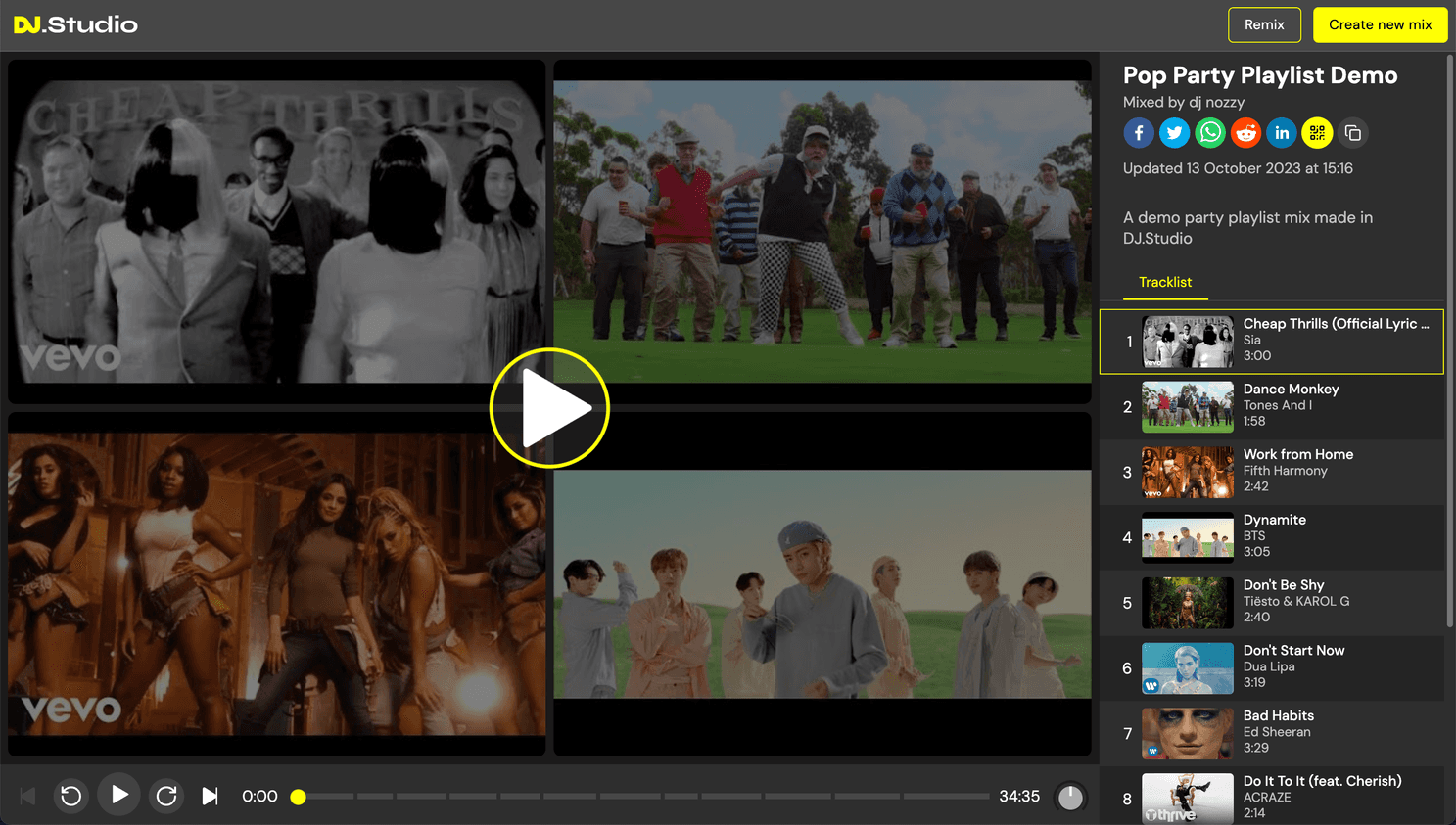 This workflow has several advantages over traditional DJ software and also lends itself well to being used on Chromebooks and Chrome OS.
No DJ controller or gear required - Create and record complete mixes using only a Chromebook.

Non-linear workflow - Save time and energy. No need to rehearse and record, spend as long as you want to refine the mix on a timeline.

Automix professionalism - The automix algorithm harmonically mixes and beat matches your tracks. This means that your mix will sound very professional, even if you've never DJed before. It also prevents any unpleasant key and tempo clashes.

No music library required - You can make complete, sharable mixes without ever downloading a single song. Thanks to integrations with streaming services, you can make mixes from YouTube, Spotify, and other platforms without buying or downloading any music. Cloud power! That said, you can use your own music library if you do have downloads.

Full power - Unlike other DJ software, the browser version of DJ.Studio has all the core tools as the main app. You aren't limited to a stripped-back version with only basic features - you can use all the main tools offered by DJ.Studio. The only restriction of the browser version is not being able to connect with other DJ software like rekordbox, Traktor, Serato, etc. (Which you can't install on a Chromebook anyway).
DJ.Studio also works on Windows and MacOS and has the option of being used as a downloaded application which offers a few extra features.
This is a great tool for accelerating your DJ career as it makes it much easier to promote yourself online.
You can make complete, finished, seamless DJ sets very quickly - without needing to rehearse or record a mix. This makes it ideal for new DJs looking to get their name out there
At the same time, it's also perfect for professional and established DJs, as it makes it easier to retain their audience by regularly publishing new mixes. It has the ease of use and simplicity for new DJs, but it also has depth, complexity, and advanced features that professionals need.
You can start mixing with DJ.Studio for free with the 14-day trial.
2) Transitions DJ#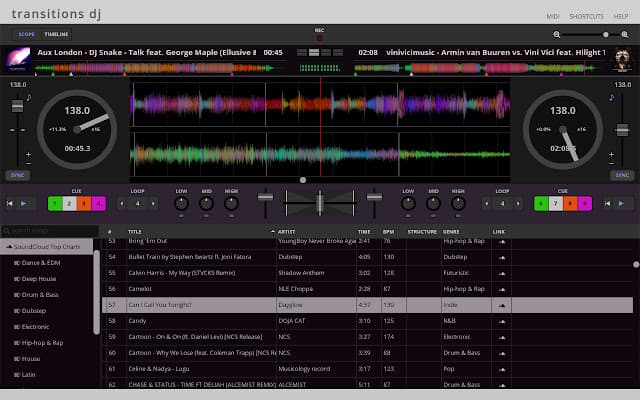 Transitions DJ is a decent online DJ mixing app that works on most platforms - notably ChromeOS.
Because it runs in the browser, it means you can easily use it to mix on your Chromebook.
It has all the typical features you would expect in DJ software, including the ability to play with two decks, use a DJ mixer interface for filtering, EQing, and crossfading tracks, and even the option to create loops in your mix.
A handy feature is the sync button, which automatically beat matches your tracks. However, you can use the cue and pitch faders if you want to do it manually.
Another neat feature is that it connects with youtube and even lets you mix with your SoundCloud library. So you don't need to download any music!
It offers some support for USB MIDI controllers, although not all. This means that in some cases you will be able to mix using your DJ gear!
3) Edjing Mix#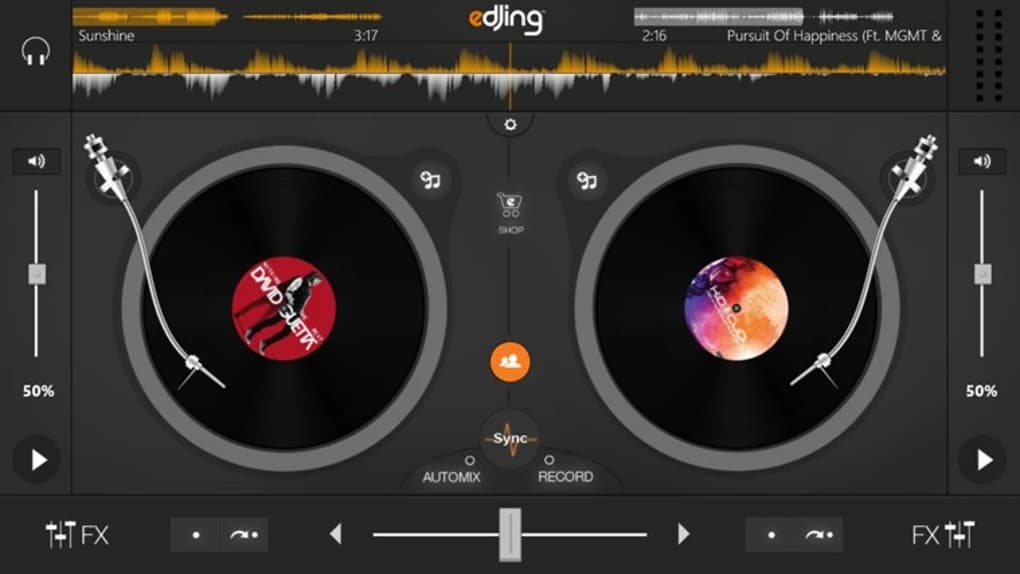 Edjing Mix is a longstanding Android and Chrome app that lets you DJ from your Chromebook or mobile phone. This also has all the tools you need to mix seamlessly, although it doesn't have much-supported hardware.
It also won't run on all Chromebooks - it only works where it can be installed, which some models don't support.
4) YouDJ#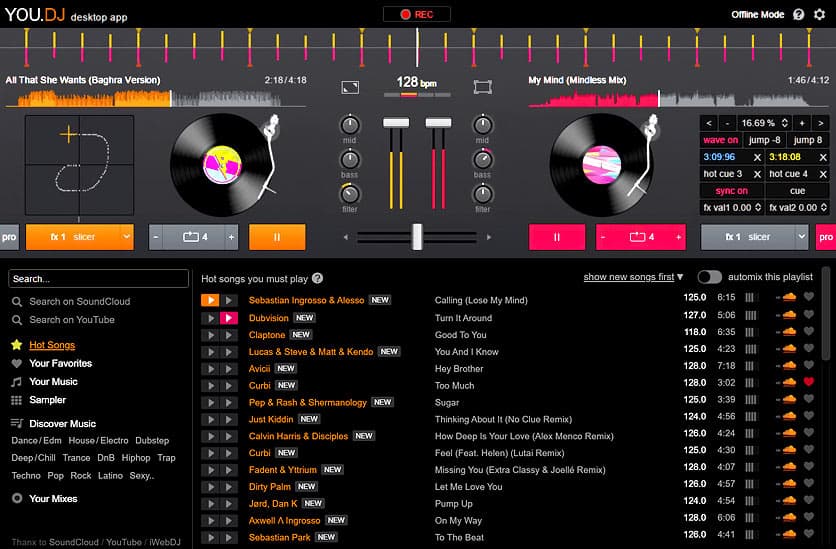 YouDJ is another decent browser-based DJ app that can run on most Chromebooks. this has a bunch of online music integrations so you don't need any downloads, and also has most tools you need.
One downside is that some important features (like sync and filters) are locked behind a paywall - the free version is relatively limited and isn't the best solution in most cases.
Conclusion#
You now have a good idea of the type of DJ software available for Chromebook users.
If you are mixing live, then the best option would be something like Transitions DJ which supports some DJ controller hardware and is completely free.
However, if you only want to create finished DJ sets, then DJ.Studio is by far the best choice. if you don't need to perform live, this software offers the best workflow and a huge range of advantages. This will let you create more professional-sounding mixes with much less time and energy requirements!
Try DJ.Studio on your Chromebook for free today! With the 14-day free trial!
FAQs about Mixing Music on ChromeOS
Can I use a Chromebook for DJing?

Can a Chromebook run Serato?

What DJ software works with Chromebooks?
Related Posts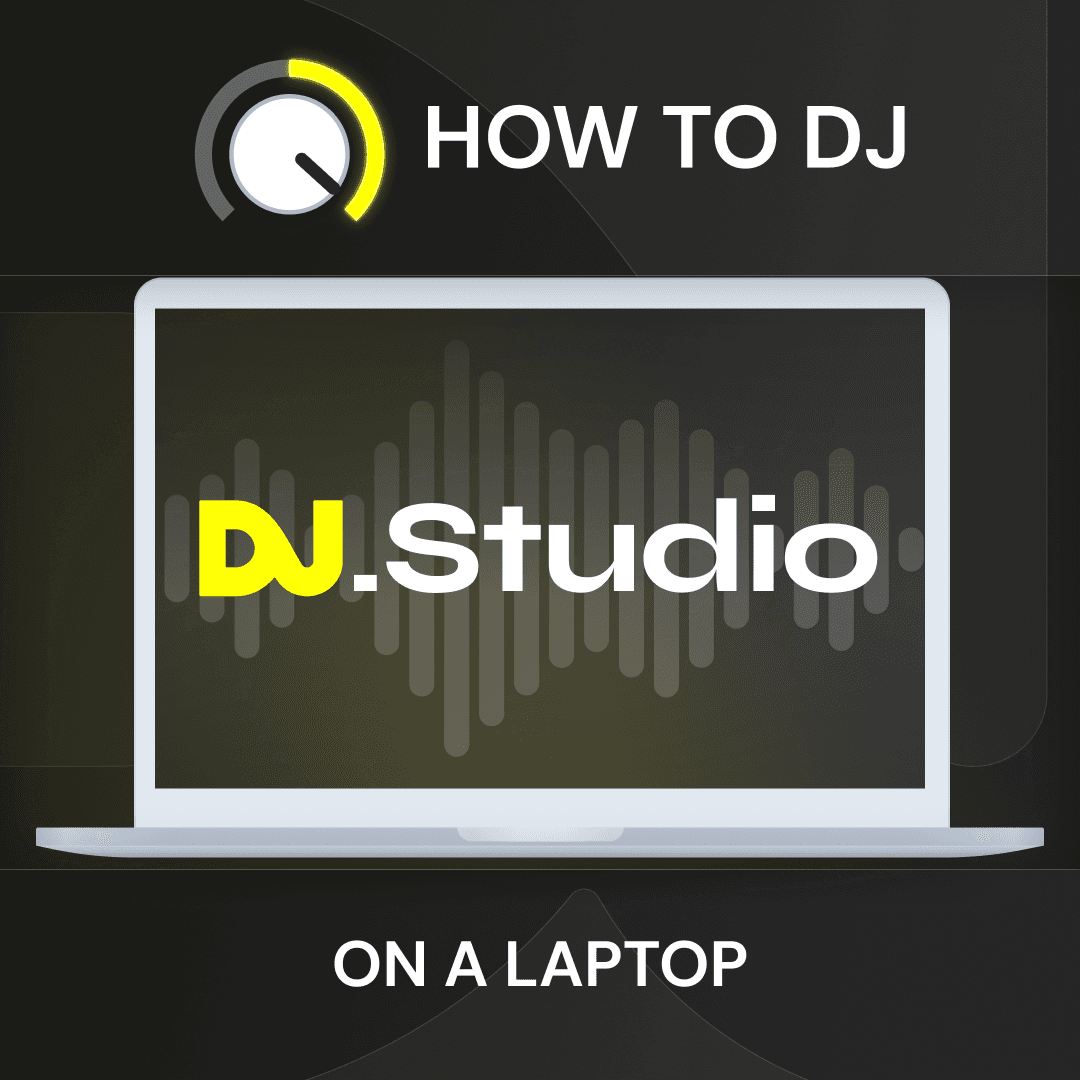 How do I DJ on a laptop? Find out what to consider when beginning your journey as a digital DJ. Discover which laptop, software and hardware you need
8 months ago
How to make a DJ mix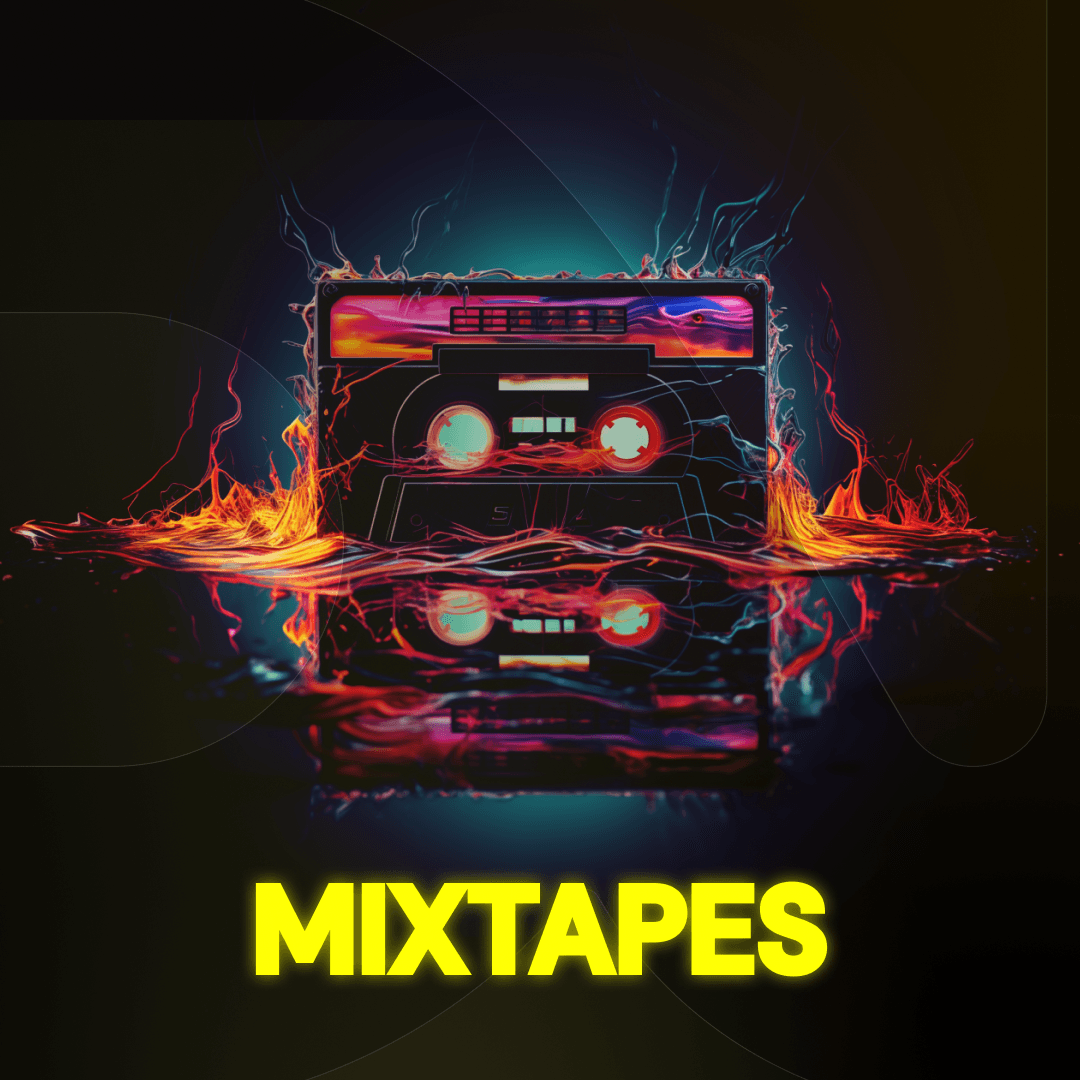 Mixtapes are a great way to share songs with your friends, family, and fans - but what's the best method? Learn how to make a mixtape in here!
2 months ago
How to make a DJ mix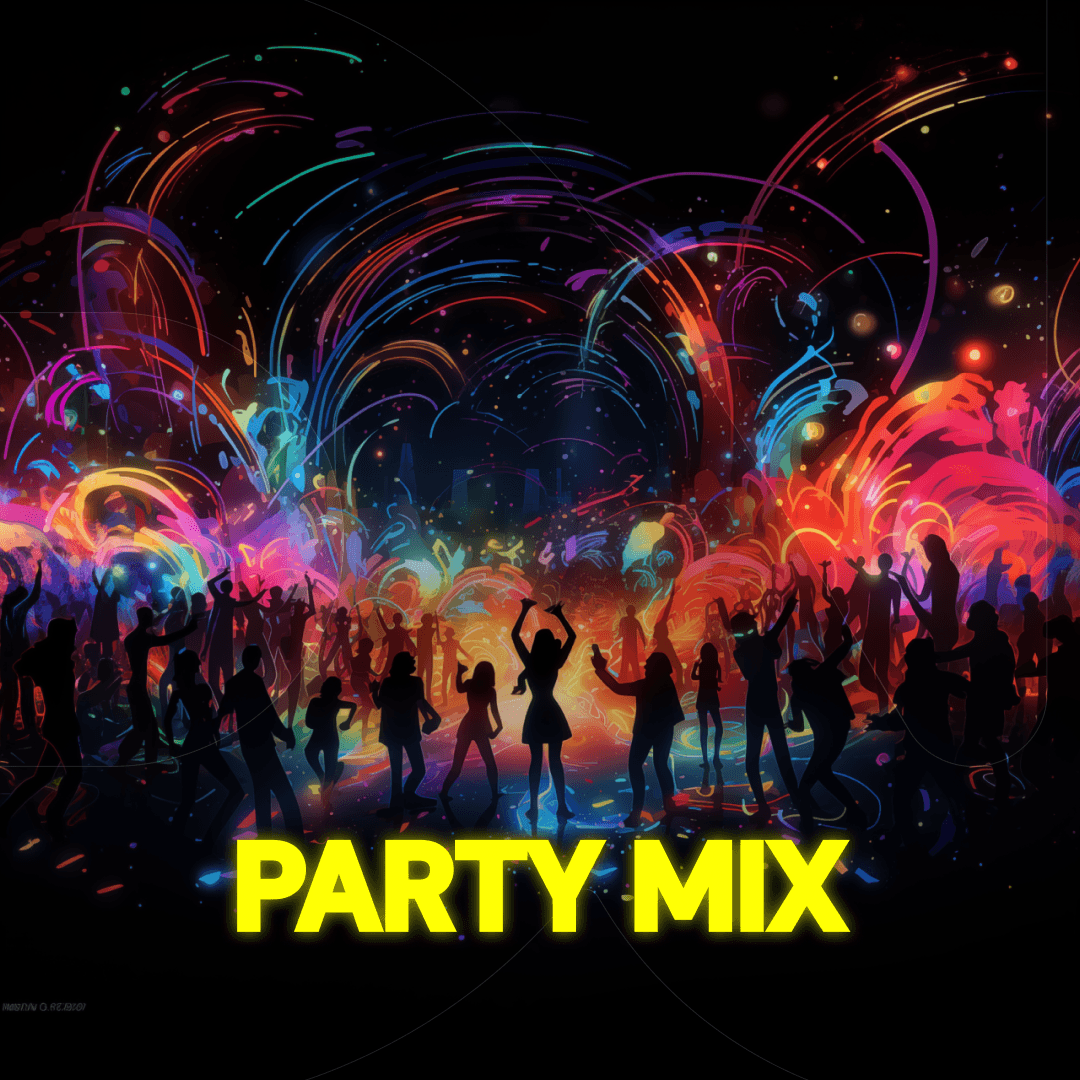 Party playlists are the perfect tool for a popping party! But what's the best way to make them? Find out here...
last month
How to make a DJ mix