DJ Software For PC - Which Is Best?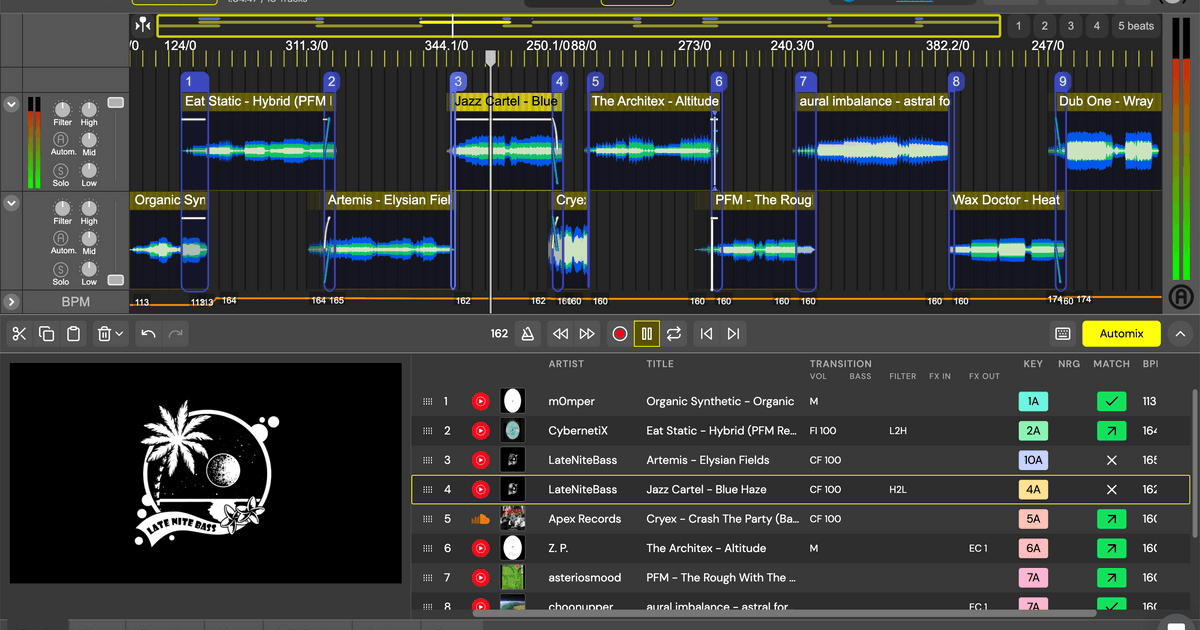 DJ Software For PC - Which Is The Best?#
There are many different choices of DJ software for PC users, although not all of them are made equal...
If you're looking for DJ Software to use on your PC then you've come to the right place. At DJ.Studio, we've put our years of experience together to create one of the best DJ software applications to date! This exciting new DJ tool makes it super quick and easy to craft flawless mixes.
In this article, I'll show you the best DJ software to choose from and give you the information you need to make the right choice!
TL;DR - DJ Software for PC#
While there is a lot of DJ software available, it mostly revolves around the same old concept.

Most are designed specifically for live performances, but this isn't always the most powerful option.

DJ.Studio has a uniquely refreshing take on creating mixes - for new ánd professional DJs.

DJ.Studio is also some of the Best DJ Software for Beginners
The Truth About DJ Software - It's (Mostly) All The Same#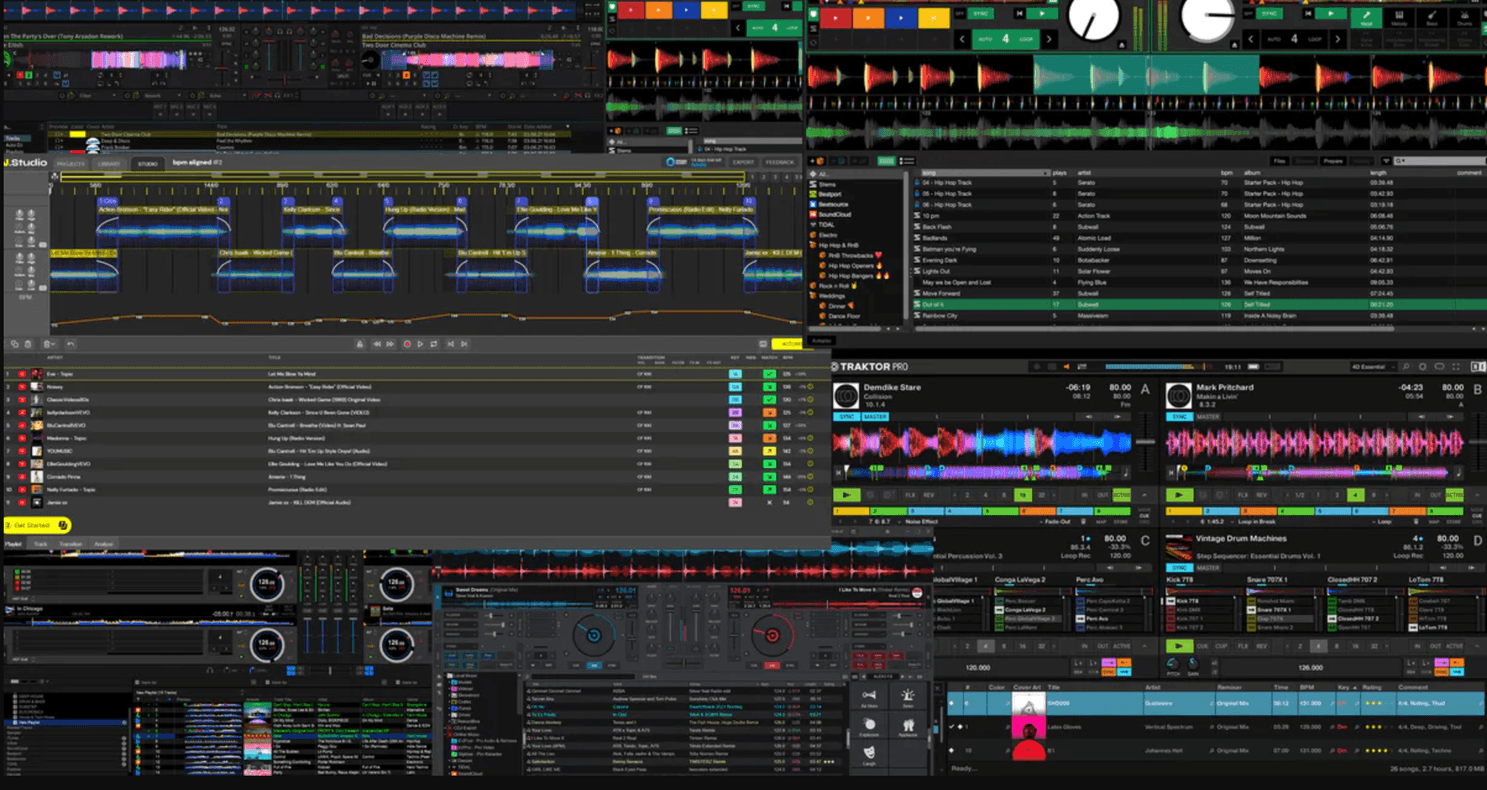 Before getting to the heart of this article, I'm going to raise a few points to help you find the best software for your needs.
In truth, the majority of DJ software is essentially identical - even the Best DJ Software. Besides a few visual differences in the user interface and a few features - most DJ software works in the exact same way.
There isn't much difference between rekordbox, Traktor, Serato, or other programs. They all use the same basic system of simulating a 'decks and mixer' style setup.
Now, the team at DJ.Studio is offering something completely new and unique. As you will learn, DJ.Studio moves away from the stale traditional paradigm of DJ software and brings a powerful new concept to the table.
Read on to find out why DJ.Studio is so unique, and how you can use it to get an advantage over other DJs on the scene.
The Best DJ Software for PC - DJ.Studio#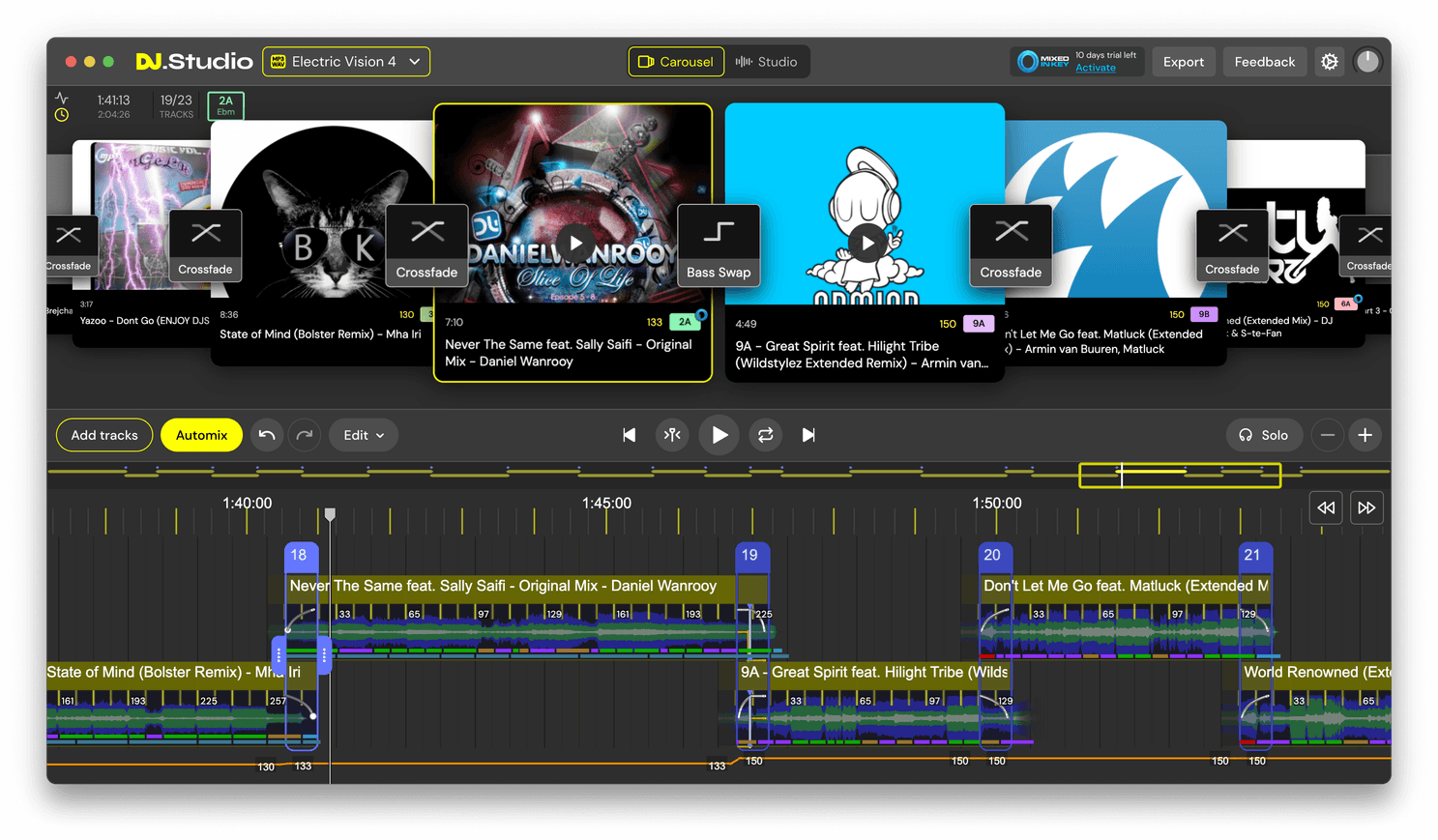 It goes without saying that DJ.Studio is one of the best options for most DJs. Whatever kind of music you are into, DJ.Studio is a serious tool that makes DJs' lives easier and gives them a huge amount of power and competitive advantage.
DJ.Studio's Features Overview#
DJ.Studio features a unique design, unlike any other DJ software on the market. This gives users a huge advantage over other software types and makes it super easy to organize your music and make flawless mixes.
Here are some of DJ.Studio's unique features:
Unique timeline-based mix editor

Lighting fast automix with harmonic and tempo matching

Music visualizer and video creator, with youtube video mixing

Export to many platforms

Extensive library management system

Integration with other top DJ software

Detailed transition editor expands your creativity

Suitable for beginner DJs and professional DJs alike.

Use in browsers, or download the app

Many more features are planned!
What Makes DJ.Studio Different From Other Software#
DJ.Studio is a revolutionary piece of software that stands out from the crowd.
While all other DJ software revolves around the same concept - decks and a mixer - DJ.Studio uses a completely different workflow which presents a range of advantages over other standard systems.

The core difference is in the timeline-based workflow. Unlike other software where you have to mix in real-time (mimicking a DJ deck setup), in DJ.Studio you use a DAW-style timeline to arrange your mix. This gives you a lot more flexibility, accuracy, and creative options.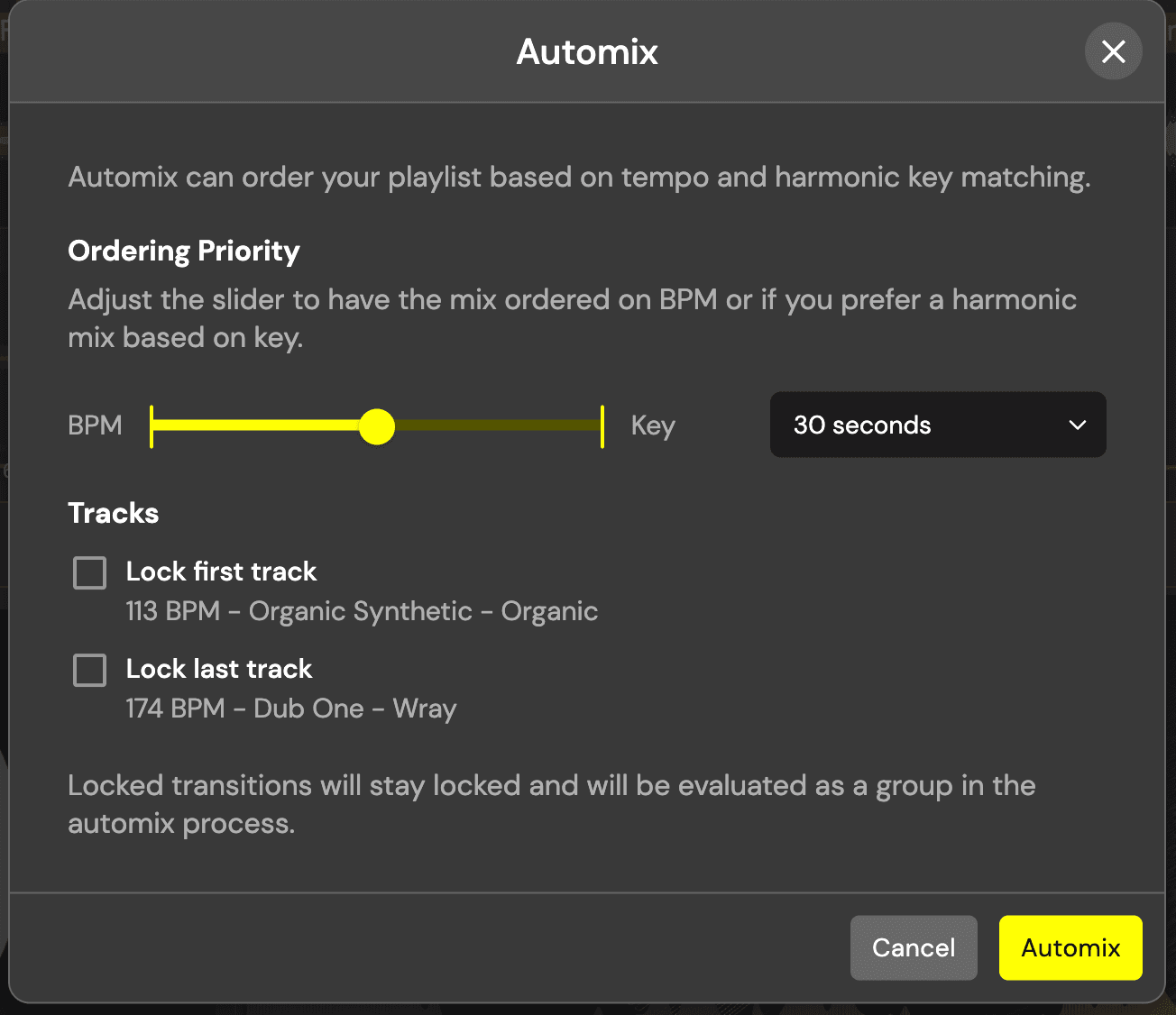 A second unique feature of DJ.Studio is the powerful AI-assisted Automix Algorithm. This scans your library to find which songs are most compatible based on the key and BPM.
You can create perfect, harmonic mixes, with minimal effort. Your sets will sound seamless and truly professional, without any awkward clashing keys and melodies!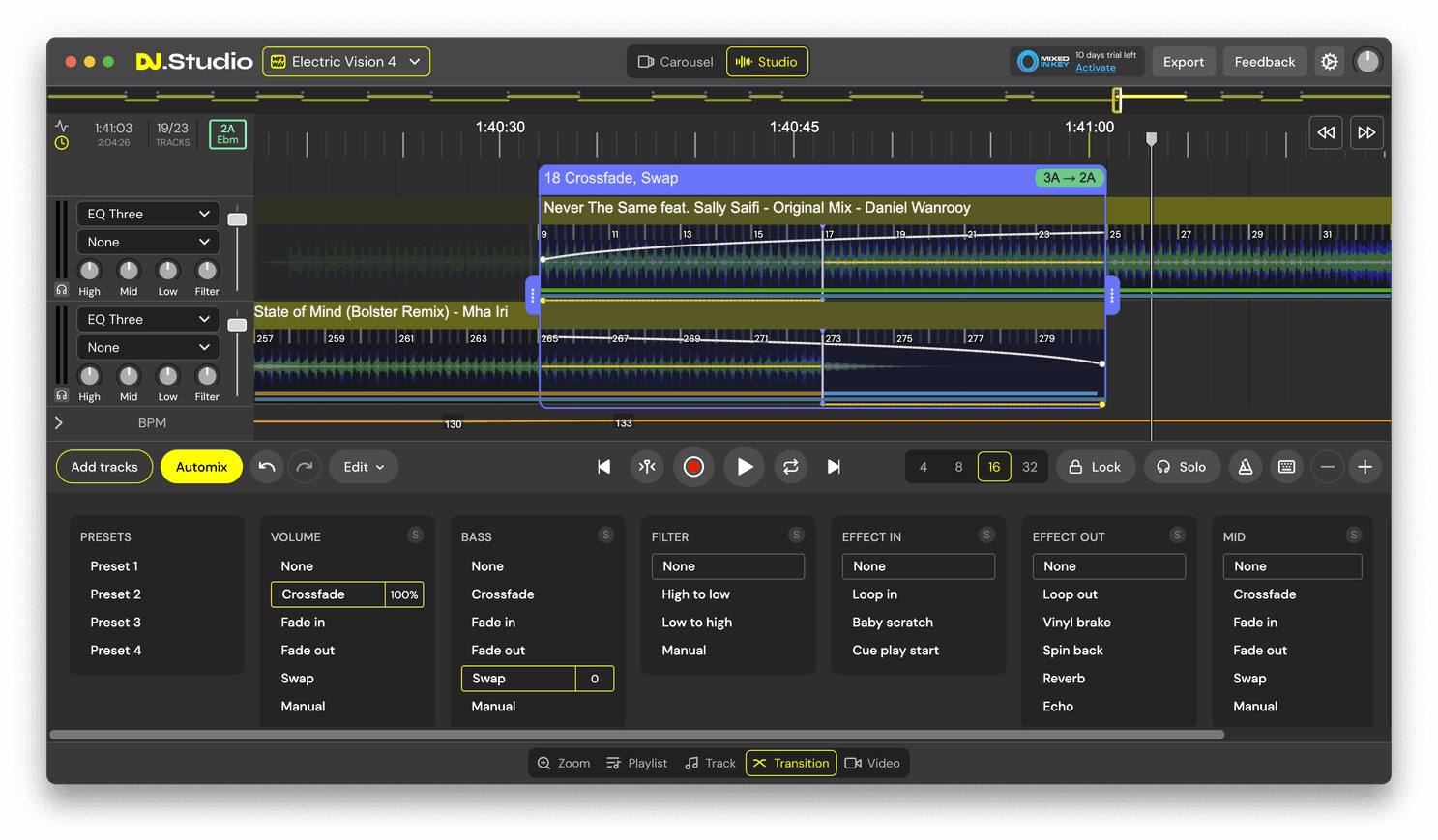 Another powerful tool is the built-in transition editor. This lets you craft the perfect transition between each song, in more detail than you could achieve with a standard deck-style setup.
DJ.Studio lets you automate any of the transition parameters and effects at the same time - so you can craft exquisitely detailed transitions with a huge amount of customization and finesse. You could only pull these off on traditional software if you had 8 pairs of hands!
Something which will be a huge help to DJs who are looking to share their mixes online is DJ.Studio's Music Visualizer and Video Creator. This could be a piece of software in its own right, but we decided to include it in DJ.Studio to give artists another creative edge to their toolkits.

The video creator lets you build audio-reactive visuals for the entirety of your set. You can choose from over 100 animations and many different spectrum styles.
It can also display the album artwork and track information (title and artist) for each song. This is a super cool feature that streamlines the video mix production process to something quick and easy.
You don't need to know anything about video editing or generating visuals to create a unique and hypnotic video to accompany your mix.
What's more, is that the videos are easily exported to YouTube. An exported video includes all the timestamp and track information, which automatically creates chapter dividers in the uploaded YouTube video.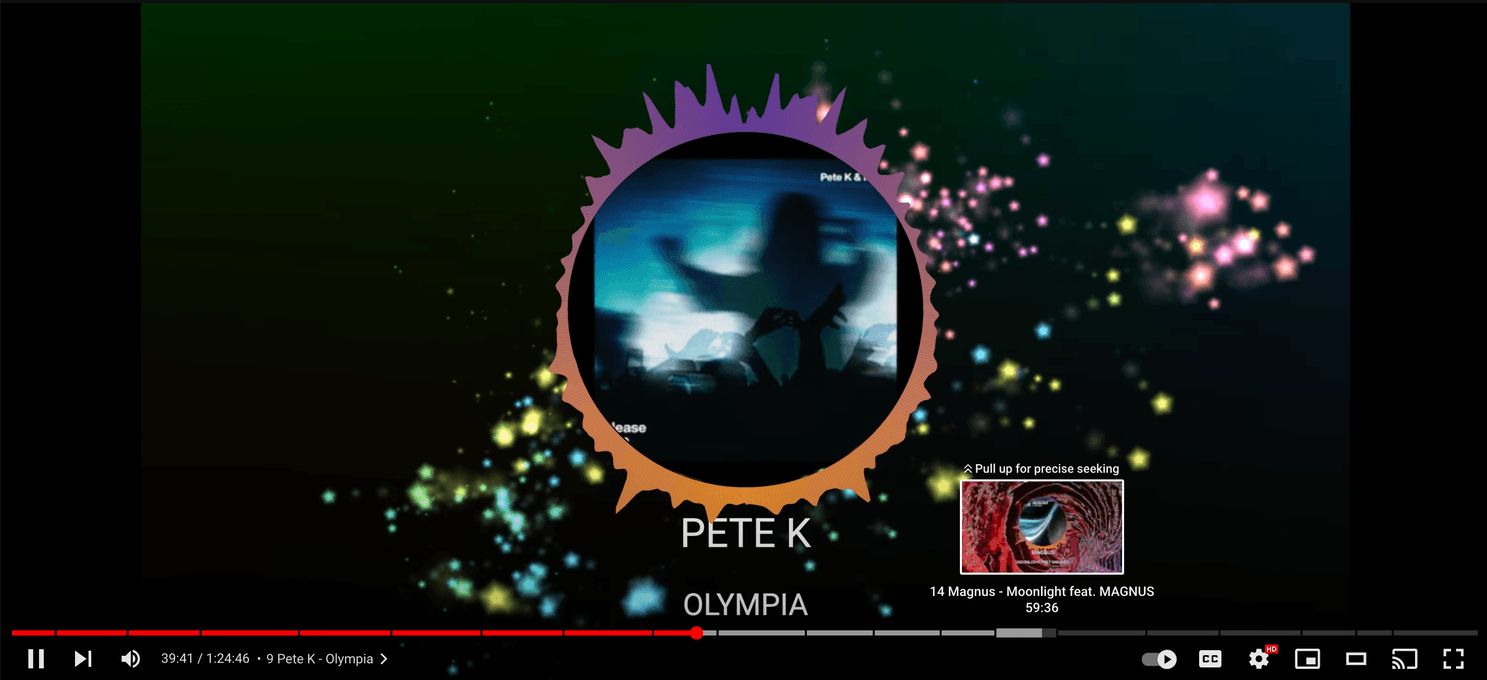 All the artists get their due credit, and you don't need to worry about fiddling around and making notes of track timings and information!
The Video Engine creates a sweet final product that can easily be shared online to promote your mixes.
This makes the process very easy, and you'll have other DJs wondering - "How on earth did they make that?!"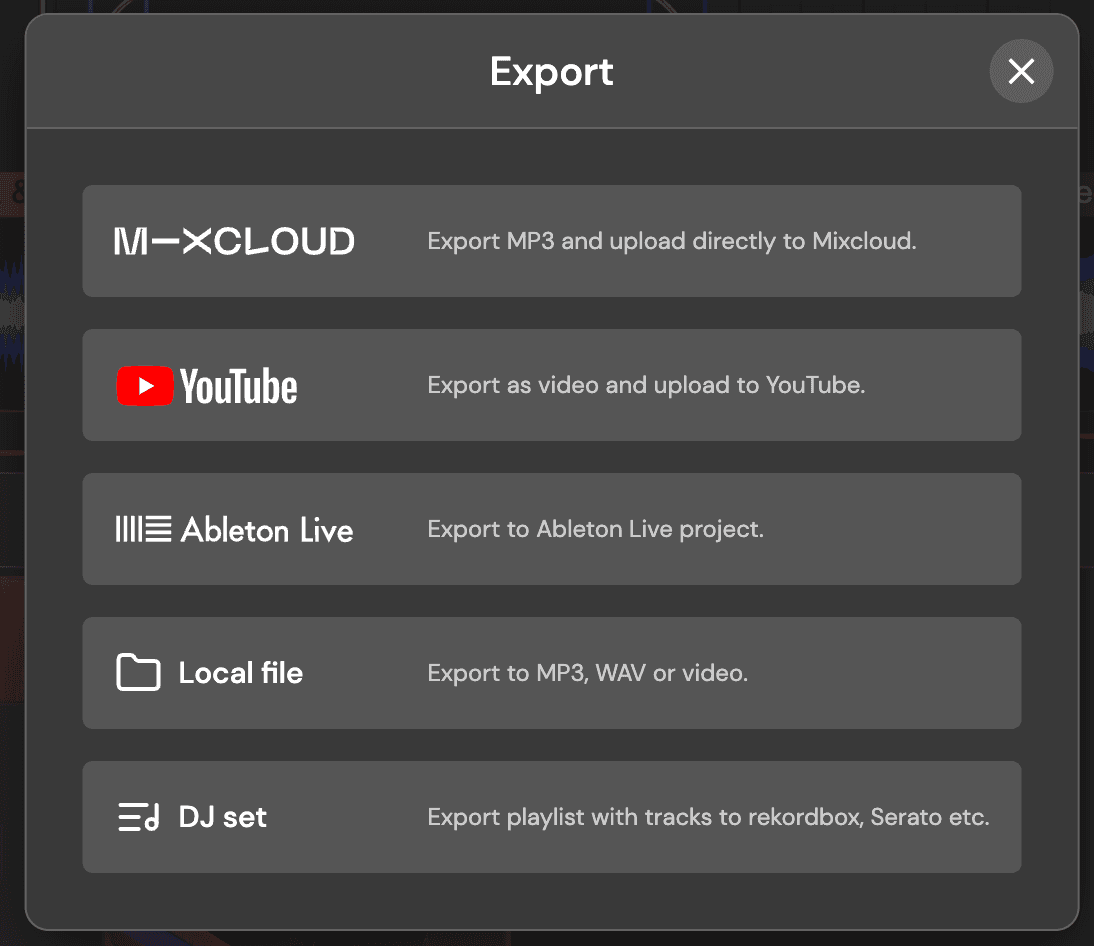 As for the export and recording process, DJ. Studio has a lightning-fast export engine that reduces the recording times to mere minutes.
No longer do you need to spend a whole hour (or more, if you make mistakes) recording a DJ set manually - DJ.Studio can render the entire mix at up to 10x speed. Meaning an hour-long set can be recorded and downloaded in around 6 minutes!
There are also a bunch of other export outputs built into the software, for example, you can easily export the mix as an Ableton Live multitrack, which makes it ideal for adding voiceovers, jingles, adverts, and any other extra audio you might need to layer in.
It has the ease of use for beginners - but the diversity and detail that a professional will love (not to mention the amount of time they'll save)!
The music library management features are also one of the most powerful on the market. DJ.Studio automatically scans and analyzes every imported track - and indicates the key and BPM. This also makes it easy to pick new tracks to add to a set, as DJ.Studio will be able to suggest other tracks in your library that have compatible keys and tempos!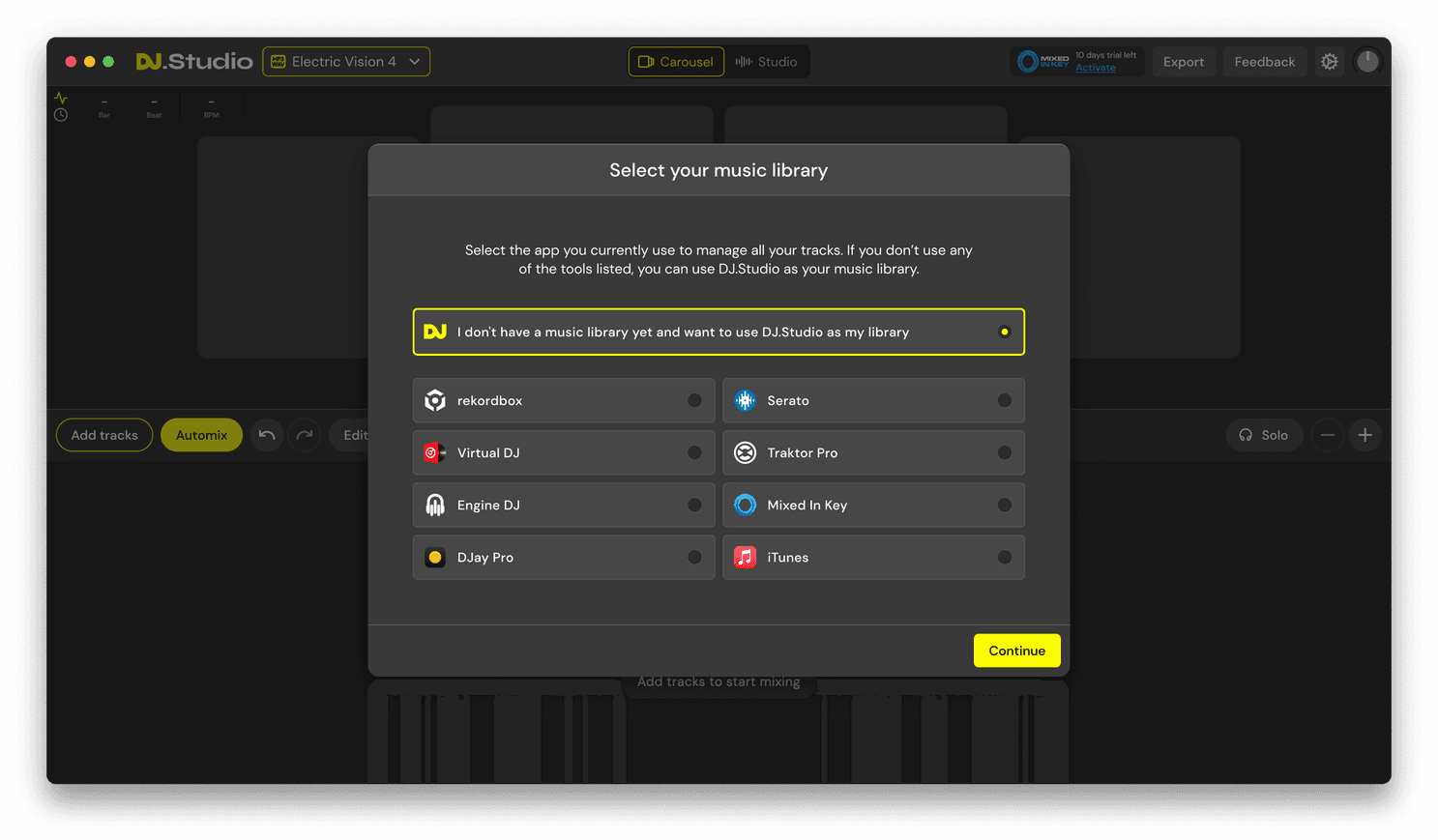 It's also integrated with a bunch of other DJ programs - for both importing and exporting.
You can share libraries with rekordbox, Serato, Traktor, Mixed In Key, or other accounts, then sequence the optimal set in DJ.Studio, and instantly export it back as a DJ set file to your live mixing software for your next gig!
DJ.Studio's Workflow#
To get a sense of how DJ.Studio can accelerate mix production (and thus your DJ career), you should run through the workflow to see how it compares to traditional programs.
Import your music into the library. You can import from a range of sources, including files on your PC, YouTube, and a whole range of other locations.

Select tracks from your library to make a mix playlist.

Click AUTOMIX, to activate DJ.Studio's magical AI powers. It will now scan through every potential combination and order of tracks to give you the perfect sequence. You can choose to bias the mixing towards key or BPM matching.

Check you are happy with the order and arrangement of tracks, and move them around on the timeline or playlist if you need to.

Fine-tune the transition parameters, creating seamless transitions in more detail than is possible with controllers. You can automate all the transition controls simultaneously!

When you are pleased with the final results, it's time to record and export the mix! Simply hit the record button to render your finished mix at up to 5x speed. Then, you can export it to a number of sources including YouTube (with timestamp/chapter information), Mixcloud, and others.

Voila! Now you and your fans can enjoy your perfect new mix!
This workflow is much faster, more efficient, and more creative in comparison to traditional software methods.
You don't need to worry about making mistakes and having to re-record. You can tweak your transitions in infinite detail and expression, and you can even create an accompanying reactive video to hypnotize your audience!
Other DJ Software for PC#
Besides DJ.Studio, there are several other DJ software applications for PCs. These use a more traditional style. I will say that the following types of software are best used with DJ controllers, as they are not very user-friendly to use without one.
All of them basically work in the same way. They give you a library manager, virtual decks, a mixer, and some effects. These are good for live performances, although they don't have as many cutting-edge features as DJ.Studio.
rekordbox#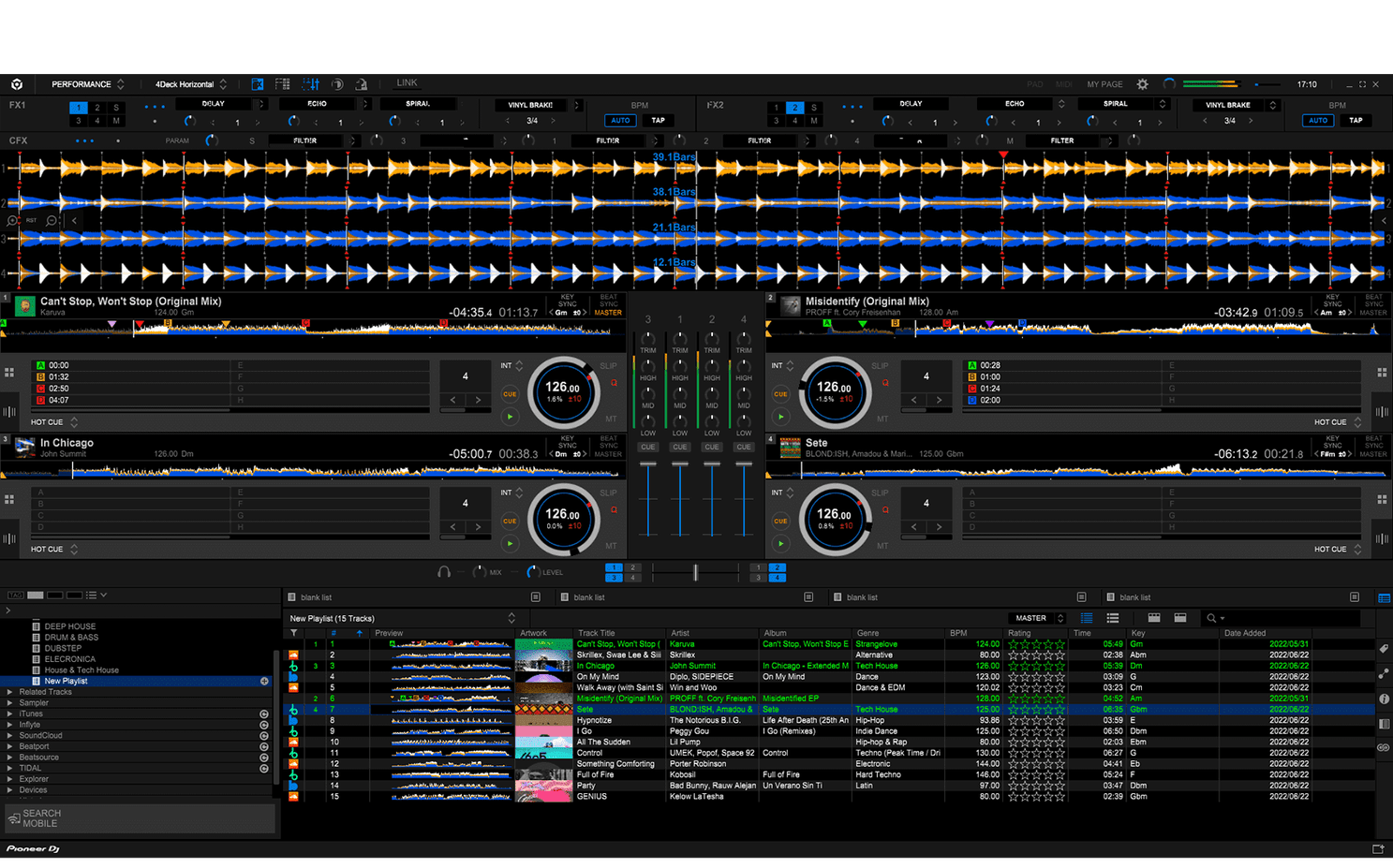 Rekordbox by Pioneer DJ is one of the most popular pieces of software in the DJ industry. The free version has all the features you need to plan sets, manage your music library, and practice mixing on your computer. Most club DJs have used this at some point.
Serato DJ#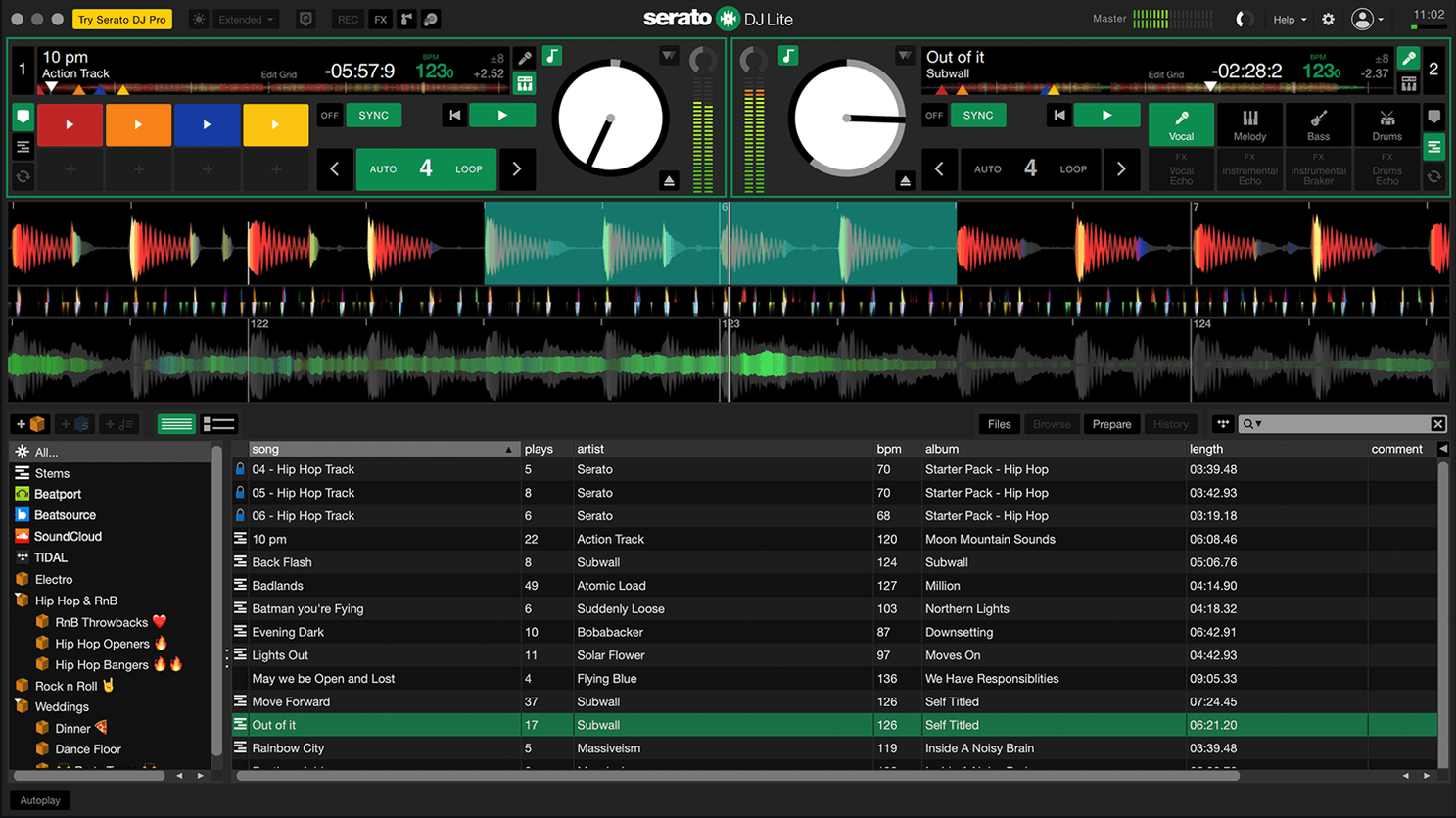 Serato is another popular choice which comes in a few variations. Serato DJ Lite is a piece of free software that lets you mix music completely free. This is a good choice if you want to start DJing without spending any money.
Serato DJ Pro opens up more options and enables the use of a digital vinyl system - which lets you mix your files on a vinyl-based DJ controller.
Traktor DJ#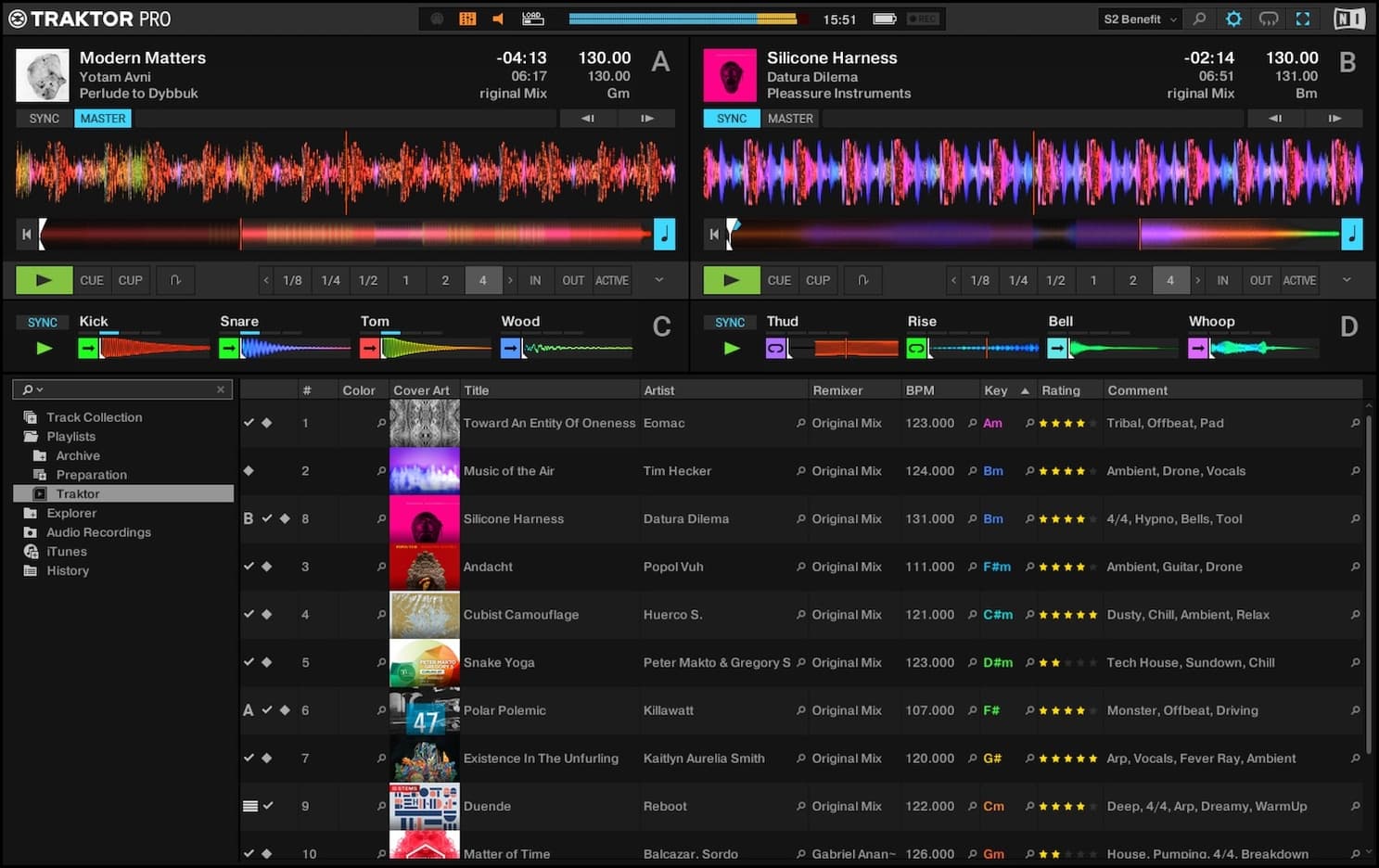 Traktor by Native Instruments is another common DJ software used by many DJs. This has all the standard features and works with most external controllers. This is a decent tool for crafting a DJ set!
Virtual DJ#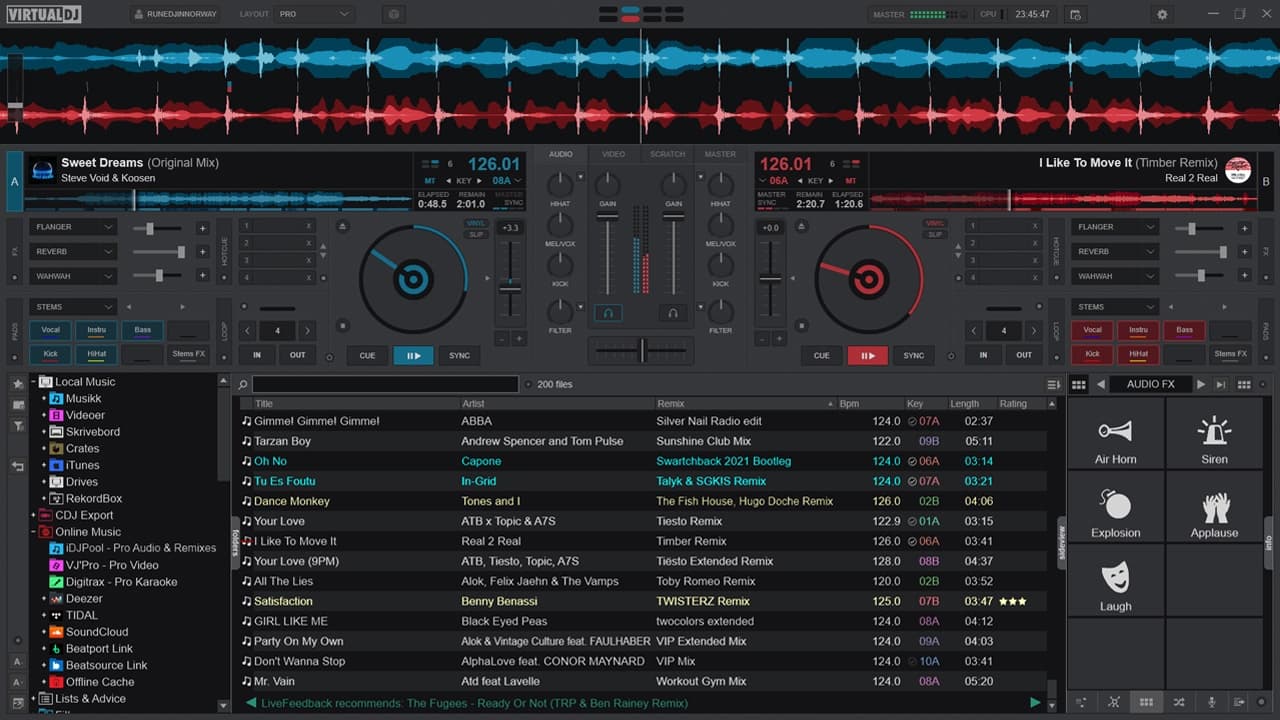 Virtual DJ is one of the long-standing underdogs in the DJ software scene. This is another good tool to start mixing with, although it is one of the more limited DJ applications out there.
Final Verdict#
Ultimately the best DJ software depends on what you need to use it for. If you're mixing as a live performance, then rekordbox or Serato are probably the best options.
However, if you want to create mixes in more detail, and quicker than the traditional methods, then DJ.Studio is the way forward. This is one of the most revolutionary pieces of DJ software modern DJs can get their hands on.
It has a range of useful tools and integrations that make it more useful than a lot of other DJ software - and it also works well side-by-side! It's also a great choice if you want to do DJ Mixing On A Laptop!
Check out the free version today!
FAQs About DJ Software for PC
Is There any Free DJ Software?

What DJ Software do Most DJs use?
Related Posts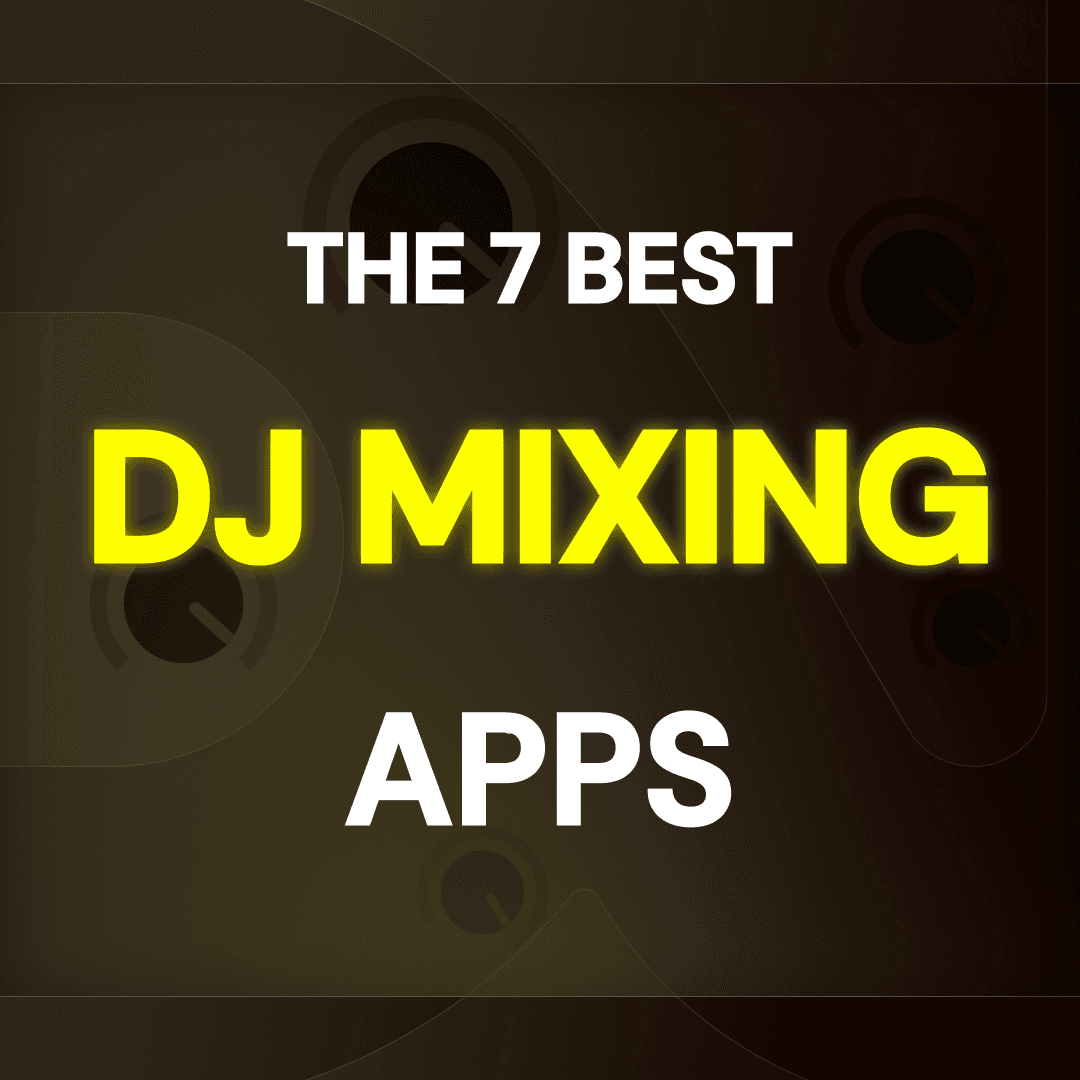 With so much DJ software out there, it's hard to know what's best... This guide reveals the secret to finding the perfect DJ tools.
6 months ago
DJ mixing software

Automix software makes DJ's lives easier - although some are superior to others.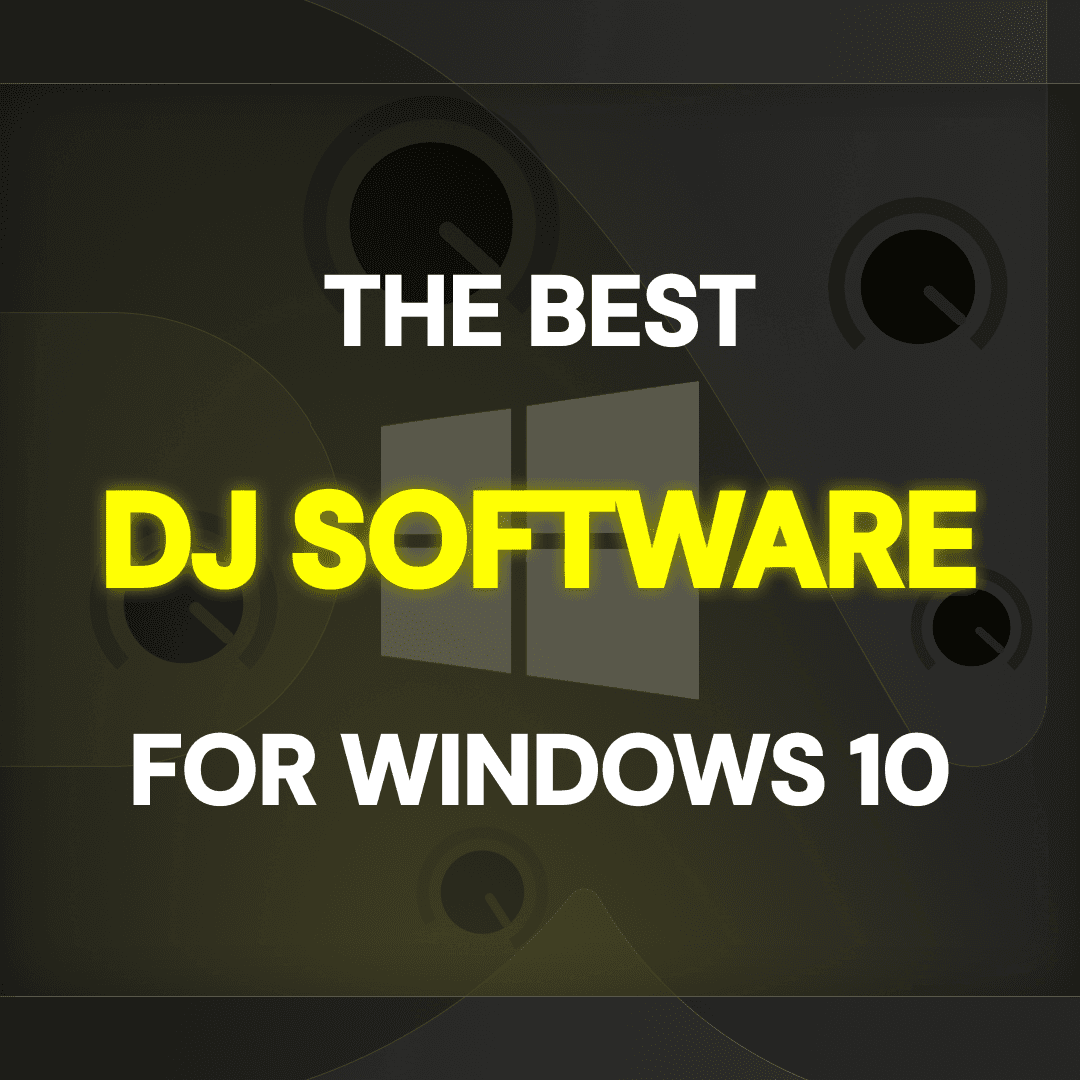 There are many DJ software apps which run on windows machines, but which are the best? Find out here.