Discover The Best Music Visualizer For DJ Mixes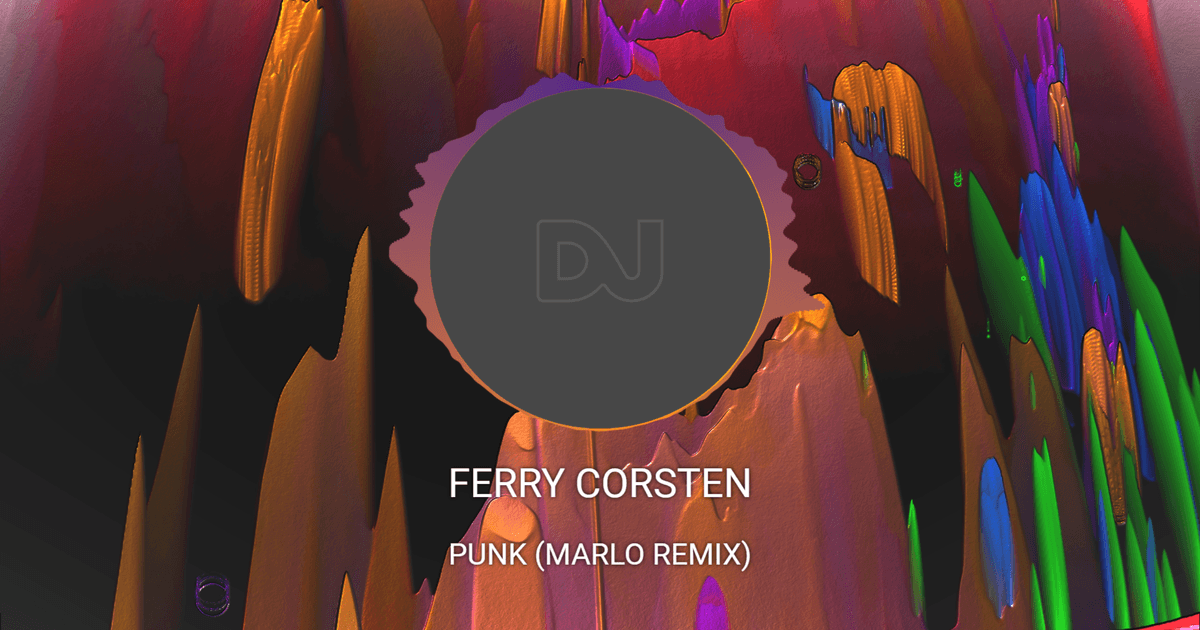 A music visualizer is a great tool to experiment with and can hypnotize you for hours while you're playing music.
This music visualization software creates a synesthesia-like experience where visual graphics react in real-time to a chosen piece of audio.
We're excited to introduce a powerful music visualizer system built-in to the DJ.Studio app! (Our unique DAW for DJs.)
With DJ.Studio, you can quickly create visualized DJ mixes and mixtapes - thanks to the timeline editor and AI-powered automix.
Once you've finished creating your mix, you can now easily add a reactive music visualizer to your exported videos.
In this article, I'll explain all the features of DJ.Studio's free music visualizer and show you how you can use it to easily create cool graphics to accompany your mixes.
DJ.Studio's Audio Visualizer Demo Video - Check It Out!#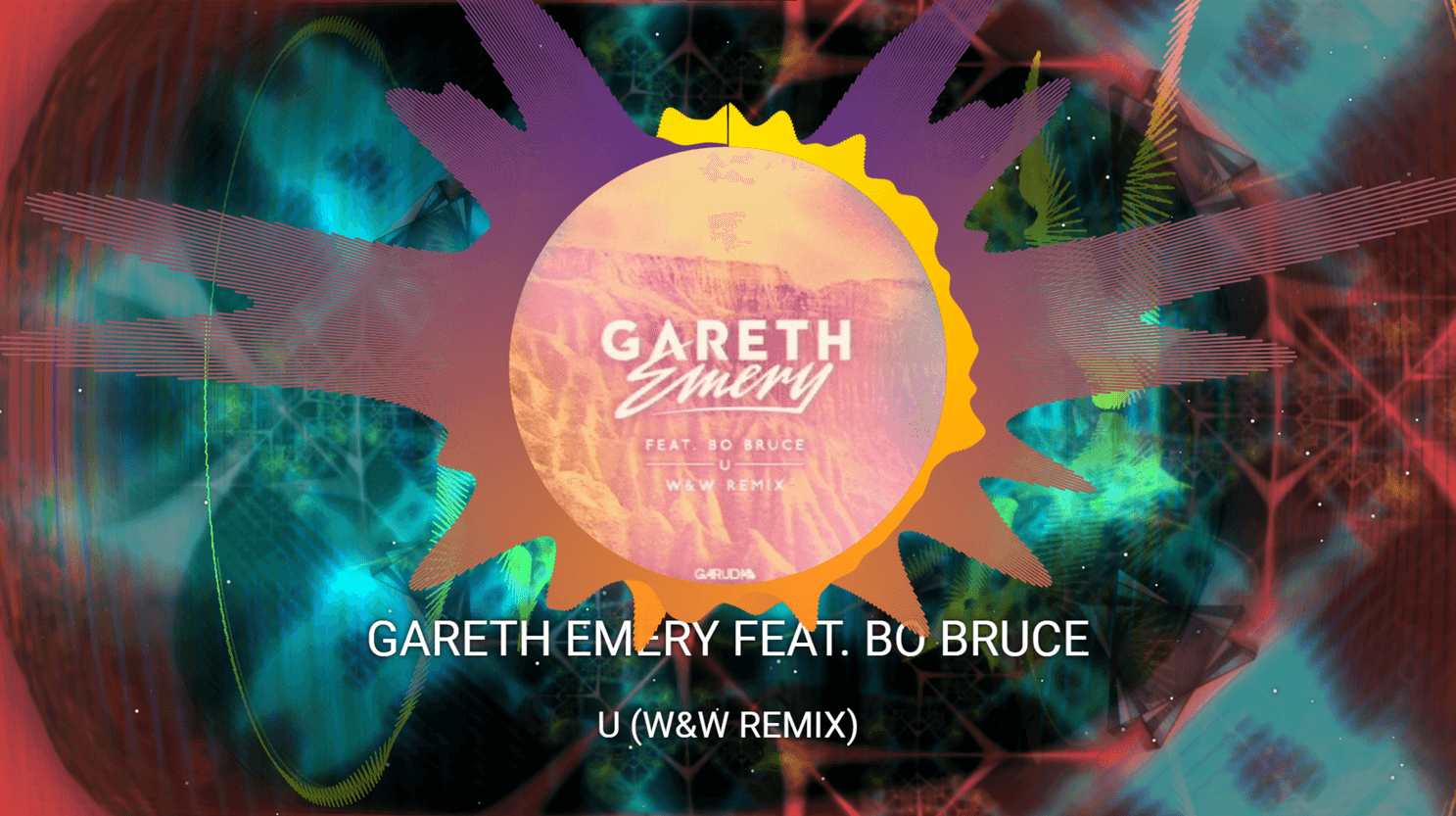 Before we get into the details, you should check out the results of DJ.Studio's music visualization - it easily creates some cool music videos!
Everything you see in this video was created from inside DJ.Studio's online app. Watch the full video on YouTube.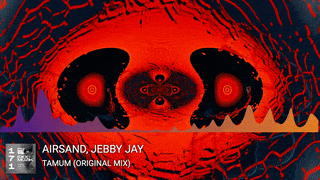 You can see how this brings an extra layer of entertainment and hypnotization to your productions.
Now, let's have a look at how DJ.Studio can automatically create a music video for your mixes using music visualization...
DJ.Studio's Music Visualization Features#
DJ.Studio is more than just a DJ app - it's a full workstation for creating mixes - with funky visual effects to accompany the sound. 
In collaboration with Geiss, MilkDrop, and Butter Churn, DJ.Studio offers a fully reactive audio visualizer system.
This lets you easily create immersive and rhythmic visuals that respond to the music of your mixes.
This system has a lot of options, allowing for maximum flexibility.
Here are some of the key features of DJ.Studio's video editor and free audio visualizer.
There are three main components to generated videos - the background, track information, and a spectrum analyzer. These can all be designed independently, and combined in a range of ways.

The background can use an abstract animation, a still background image, a solid color, or the current track's album artwork.

There are 100 animations to choose from, which can be randomized at set intervals, or you can manually choose the animation for each track. You can also change the animation intensity.

The track information can be displayed (Track Name, Artist Name, Album Artwork) in three different sizes and layout types: Center, Bottom 1/4, or Bottom 1/6.

There are two spectrum analyzer styles to choose from - with controls for intensity and blur.

You can toggle on/off some additional particle effects.

Easily export the final video as a download - and/or directly upload it as a YouTube video.

We are also working on a version of the video editor which can be used on mobile devices.
The audio visualizer is highly flexible and fun to use!
What is DJ.Studio?#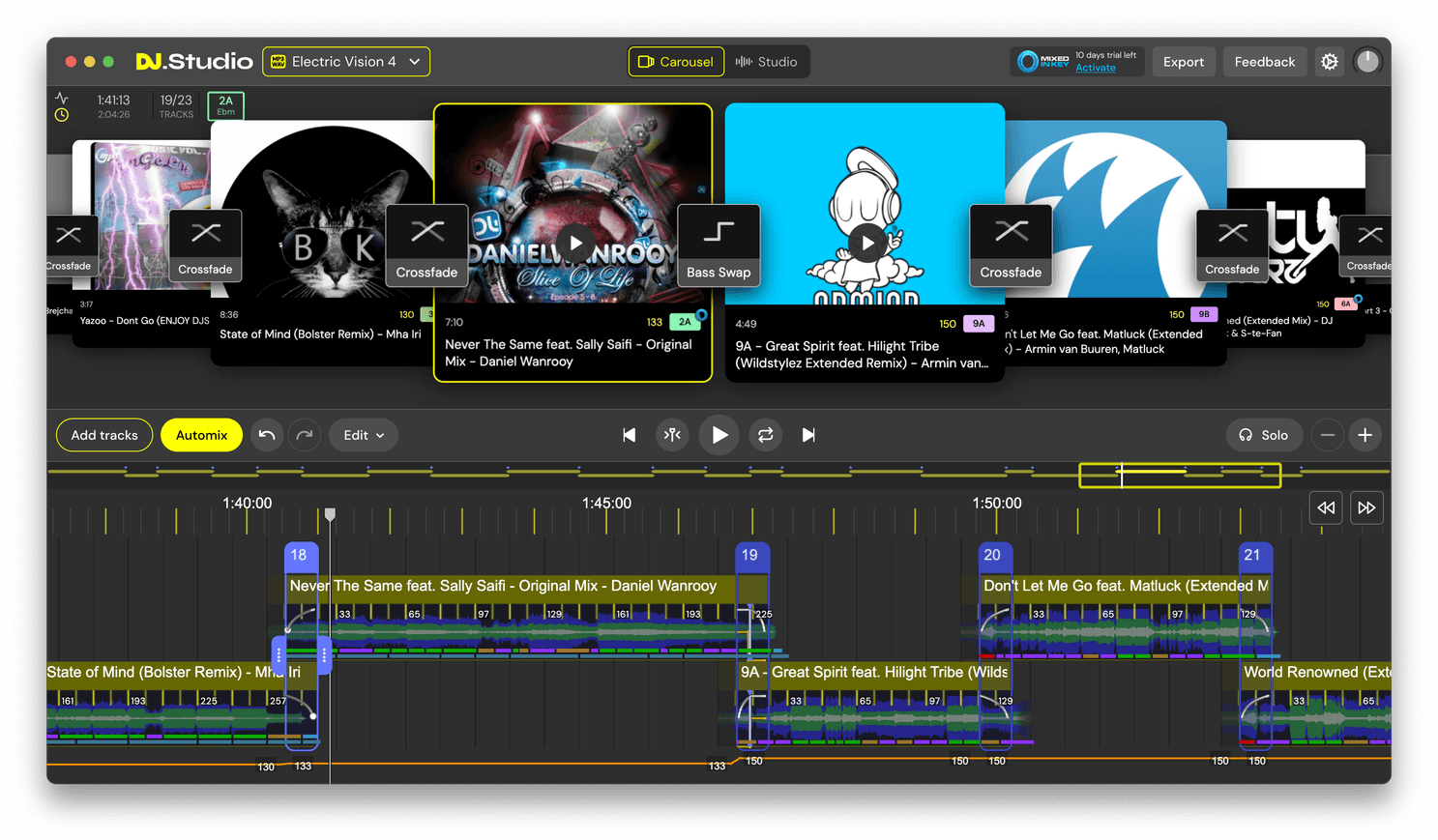 Now you know about the power of DJ.Studio's audio visualizer, it's worth getting some background context on the purpose of the software.
DJ.Studio is a new piece of software for creating DJ mixes at high speed, while still maximizing quality.
It uses a unique approach to mix creation, that takes inspiration from traditional audio and music production software and moves away from the stale paradigm of traditional DJ software.
Other DJ software uses the same old two decks and a mixer type of interface, which hasn't changed much since the 70s...
We created a tool that assists DJs at every stage of the mix creation process and gives them the most efficient interface and workflow.
Check out this Comparison of DJ.Studio and other DJ software to see all the differences!
DJ.Studio has a bunch of unique features that change the DJ mixing game:
Discovery - find new music from within the app itself - which connects to YouTube Music, Spotify, Soundcloud, and other sources.

Track Wishlist - When browsing songs, you can add them to your wishlist. DJ.Studio then scans a range of digital music platforms to provide you with links to buy your newly discovered beats.

Smart Library Manager - Organize your music however you need to. Import any popular audio formats. 

Key and Tempo Analysis - DJ.Studio automatically and accurately learns the BPM and key of every imported track -helping you to make better choices.

Automix - An AI-assisted automix feature scans through every potential sequence for your chosen setlist, and finds the optimal order based on BPM or key. This gives you the sleek, professional sound of harmonic mixing, without the extra effort.

Transition Editor - The timeline-style transition editor lets you create seamless blends between tracks. You can automate all of the transition parameters at the same time, letting you create transitions with a new level of expression not possible on hardware or other software.

Fast Recording - DJ.Studio can record and render your mix at up to 5x speed. This means an hour-long mix would only take around 12 minutes to export, and has super high audio quality. 

Professional Exporting - You can export your finished mixes to a range of locations from within DJ.Studio - including YouTube, or even Ableton Live as a multi-track set.

Audio Visualization - As explained in this article!
DJ.Studio is a cross-platform program that can run directly in the browser. This means you don't have to download anything.
It's designed to be easy and intuitive enough for new DJs (or even never-DJs) to be able to create high-quality mixes. At the same time, it also has deep and complex enough tools to be useful for professionals at the top of the industry.
People from all over the creative audio industry will find DJ.Studio is an essential tool. Radio DJs, fitness coaches, wedding DJs, events managers, venue owners... the list goes on and on.
Besides the pros, hobbyists and humble music lovers will find DJ.Studio helps them to create seamless, pro-sounding mixes that make them sound like an experienced DJ - even if they've never touched a pair of decks in their life!
Creating mixes is one tool - but as you know, DJ.Studio is also a powerful video creator - let's look at how that works...
How to Use DJ.Studio's Video Creator#

DJ.Studio's online music visualizer tool is easy and intuitive to use - while offering a large amount of flexibility, power, and creativity.
The visualization tools are built directly into the main DJ.Studio app!
Follow these steps for creating videos and audio visualizers in DJ.Studio using the sound visualizer:
Import music into DJ.Studio from the available sources. This could be any audio file on your computer, or even from a bunch of streaming sources.

Select the tracks you want to use in your mix.

Hit Automix, and choose a preference for BPM or key. Wait a few seconds for DJ.Studio to scan all the potential choices to bring you the best sequence.

Tweak the transitions, and arrangement until you are happy with the overall mix, and you would be ready to share it with your audience.

Click on the Video tab, at the bottom of the screen.

On the timeline, click on the track you want to edit the video for.

Now choose the video settings as desired - check through all the options! You can choose the background type, where to display the track information and the type of audio spectrum visualizer.

Either click "Apply settings to all tracks", or manually edit the video settings for each track in your mix to customize them.

You can quickly scrub through the timeline to check the video style for every song in your mix.

When you're happy with the video results for your mix, click on "Export", and download the finished video with ultra high audio quality..

You can now upload this to your YouTube channel with just a few clicks, or use the video wherever else you wanted.
The user friendly visualizer tools and audio spectrums are included in every version of DJ.Studio, although the pro subscription offers higher export resolution, including 4K!
This feature is also useful if you want to share a music album online, DJ.Studio works as a mix creation tool, and a video maker! You won't find many better audio spectrums online.
Some Visualizer Examples#
Here are some examples of the types of video styles you can make with DJ.Studio's music visualizer system - from cool animations to unique audio spectrum visualization.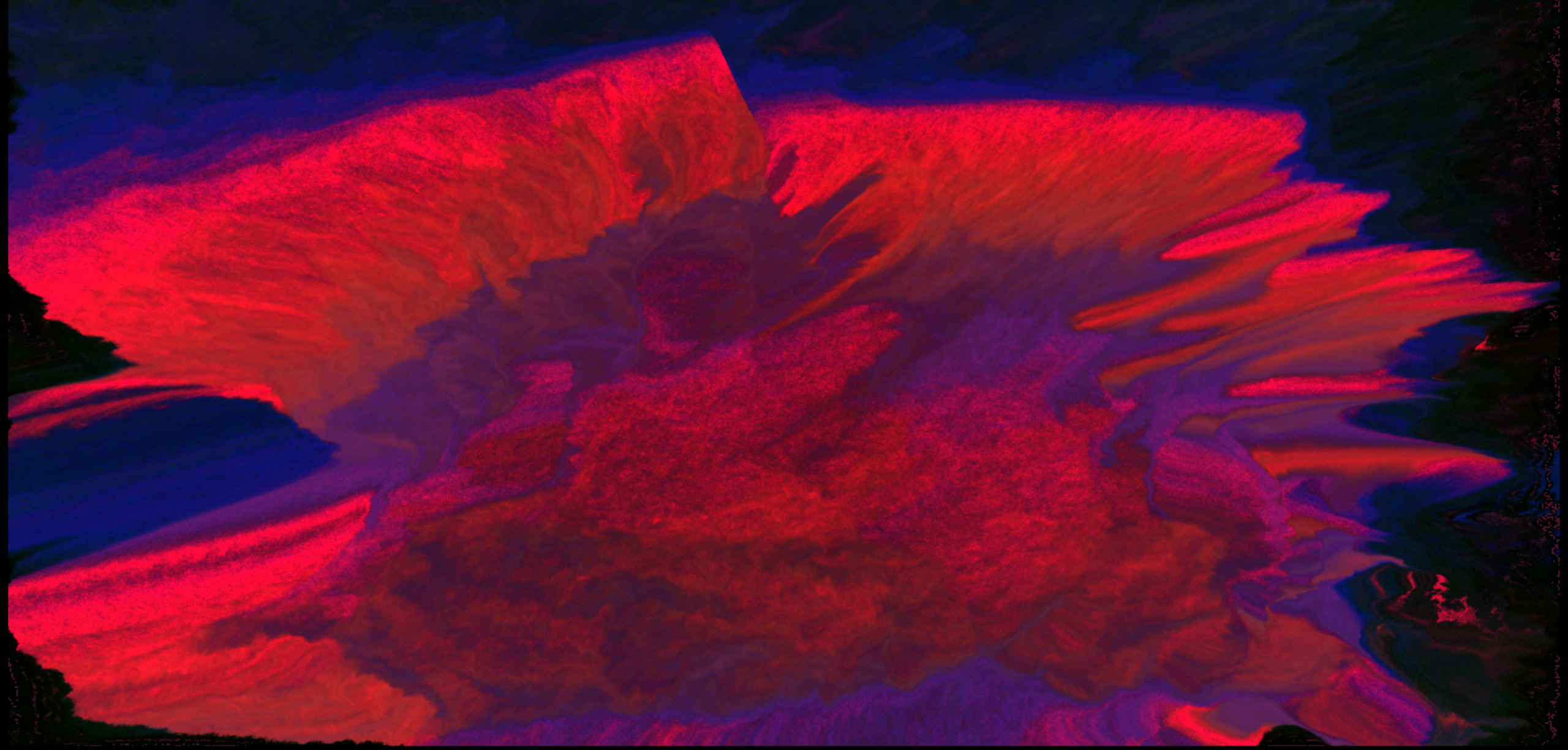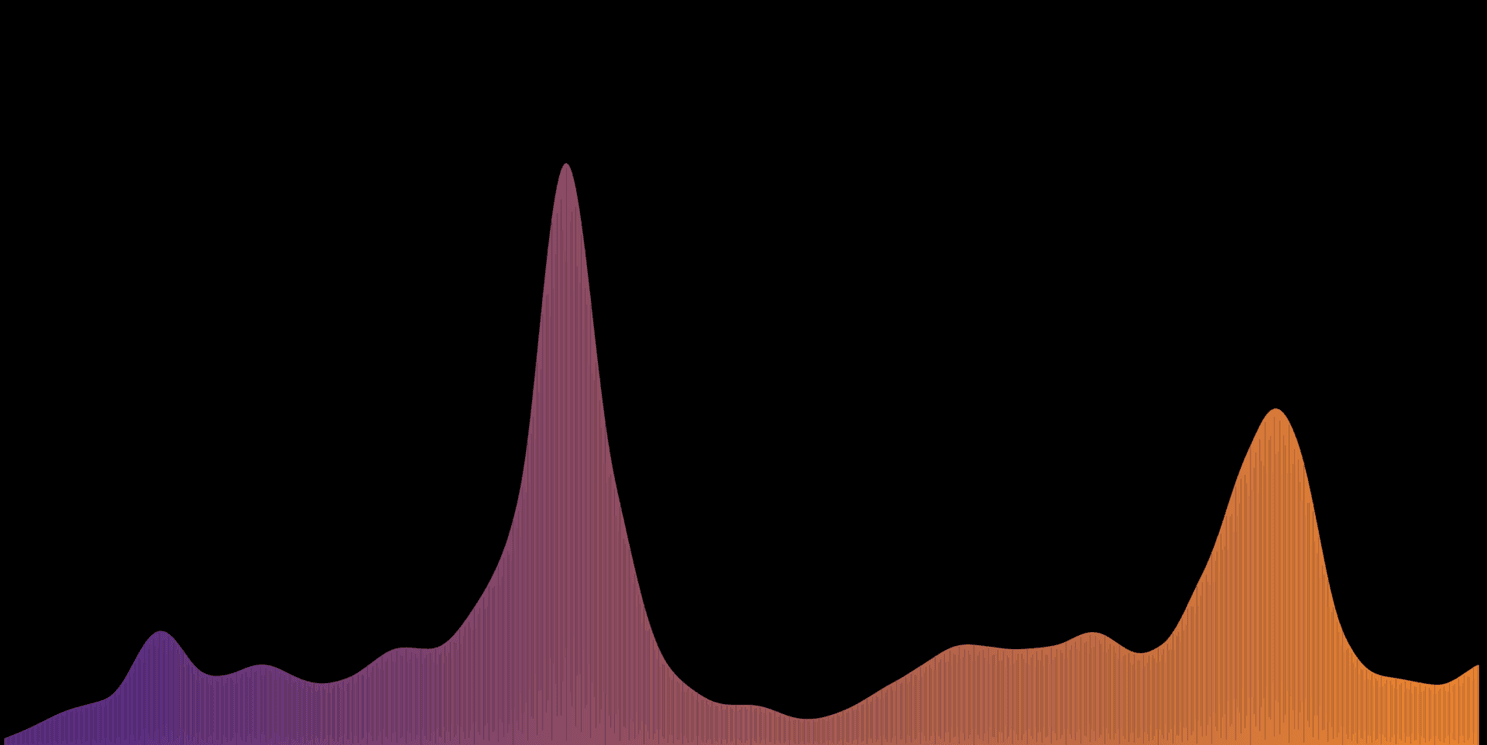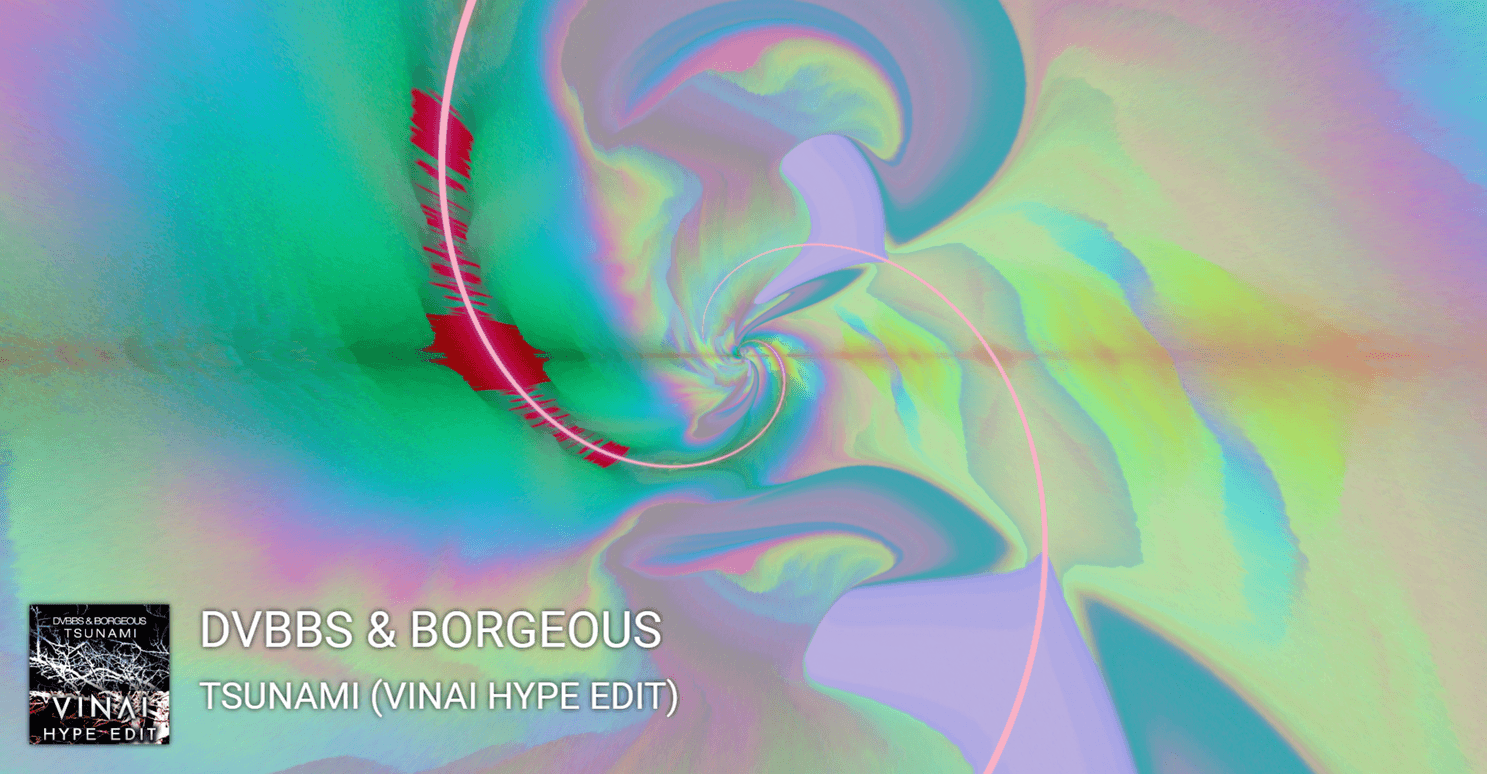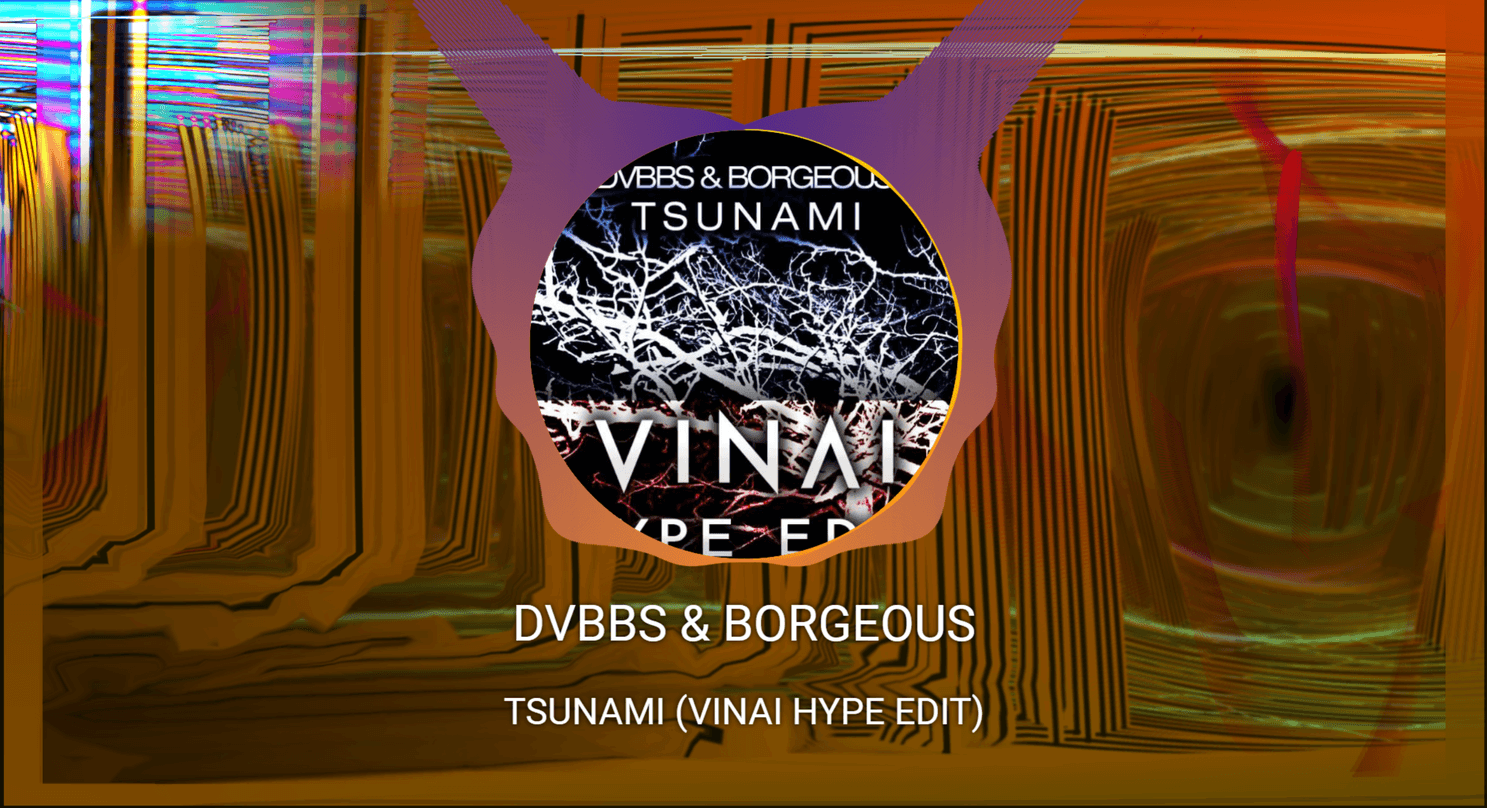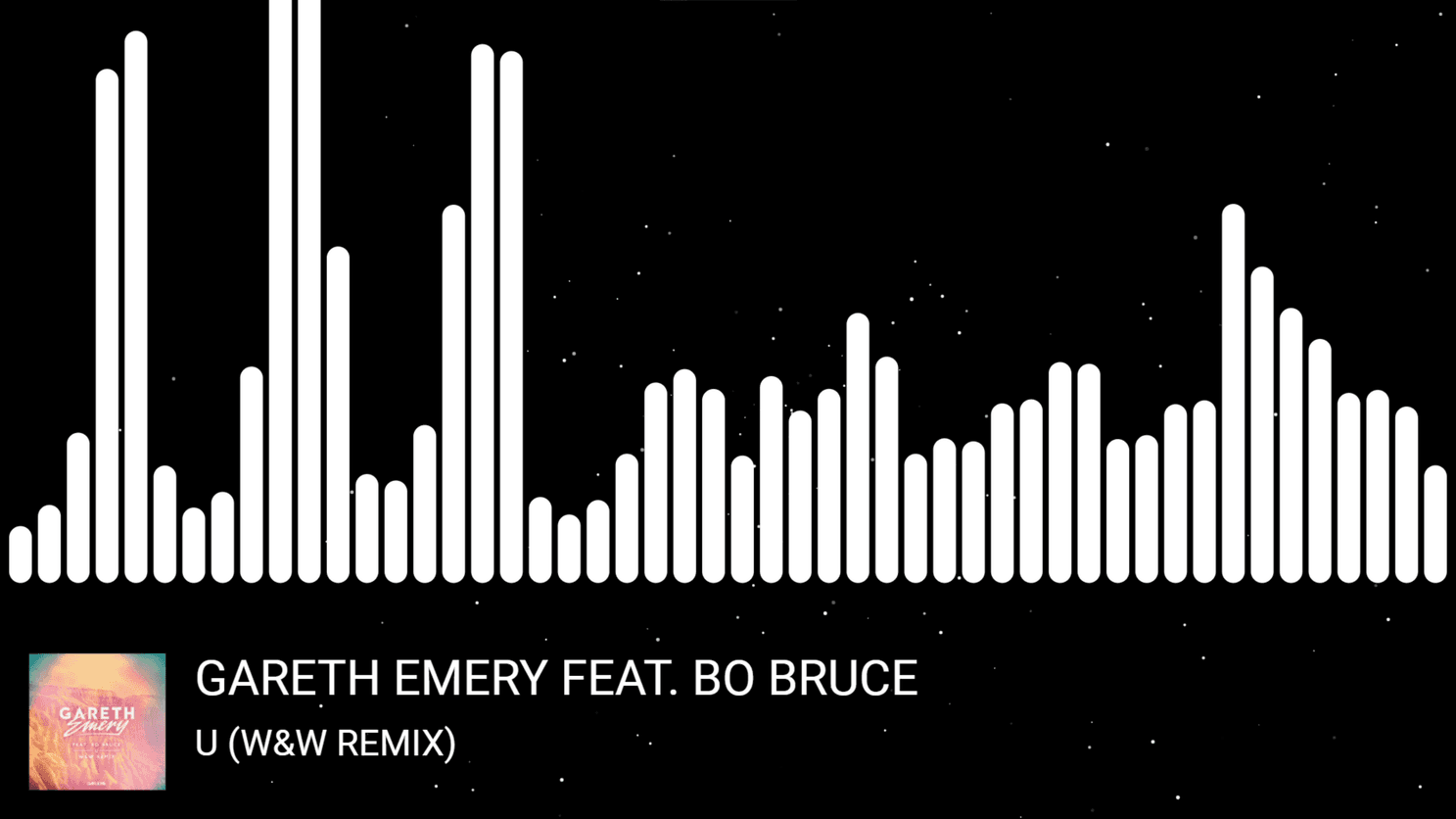 These components can be combined in a nearly endless number of styles!
Closing Thoughts#
Adding visualizations and interactive audio spectrums to your mixes is a great way to add an extra level of excitement to your musical creations, which can also help to increase engagement.
This free audio visualizer is a great tool for DJs and music creators alike. You can easily make videos with moving sound waves and visuals for your latest DJ mix, or even your own songs.
DJ.Studio has a wide range of features that are designed to give DJs, musicians, and music lovers a quick and unique way of creating and editing mixes for their audience.
Check out the free version of DJ.Studio today, and try out the free music visualizer mode to create your first eye catching videos! This is a great way to catch people's attention on social media - without needing to touch a full video editor. 
You might also be interested in the Interview with Siebrand Dijkstra - the inventor of DJ.Studio. 
FAQs About Music Visualizers
What is the best music visualizer maker app?

Is there a music visualizer for PC?

Is there a visualizer for YouTube music?

Is there a way to visualize music?
Related Posts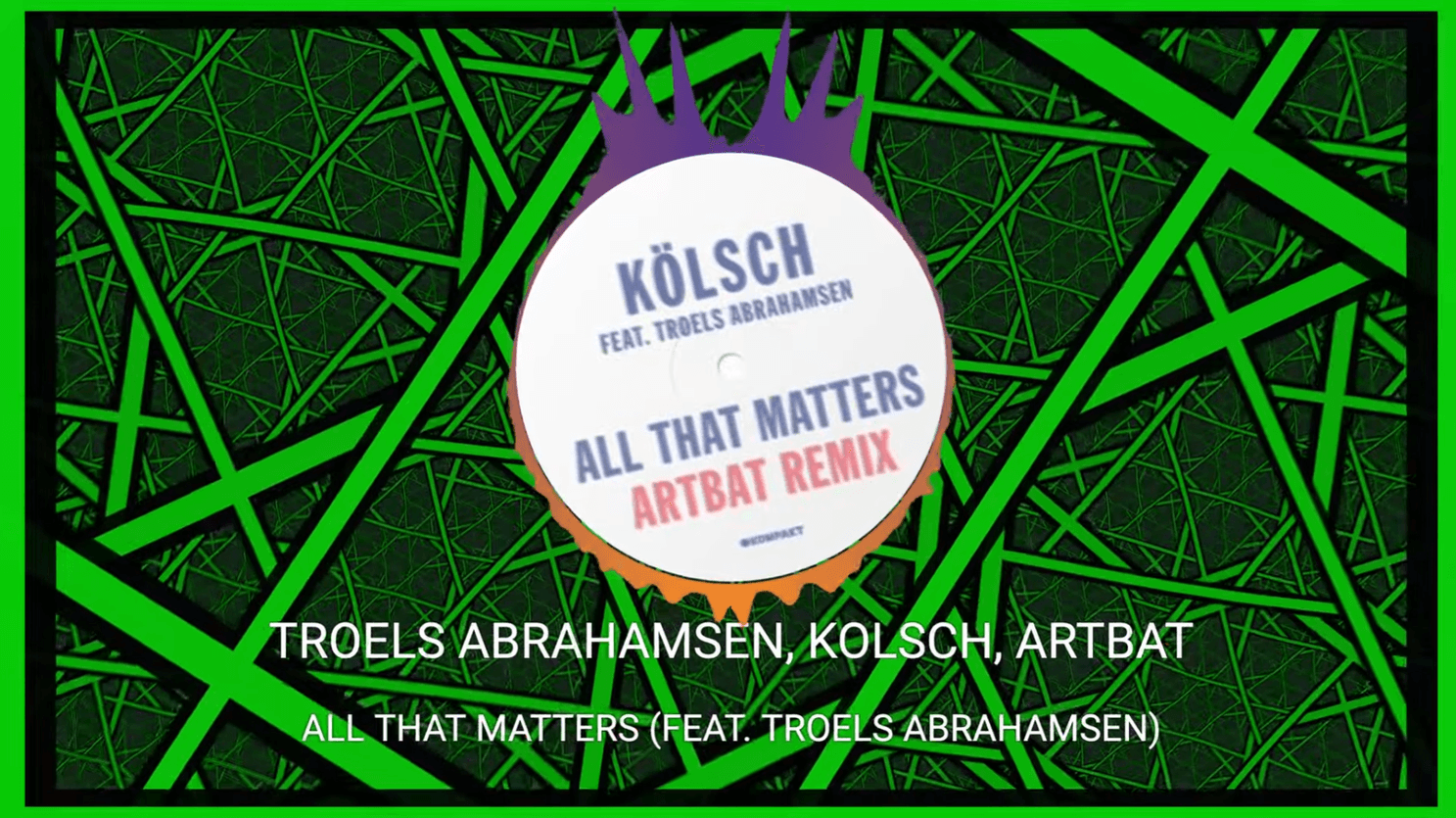 Adding videos to your online DJ mixes is the perfect way to increase reach and engagement. Learn how easy it is to make DJ mix videos with DJ.Studio!
7 days ago
DJ mixing software