Create your next Harmonic mix with DJ.Studio & Mixed In Key
Powered by Mixed In Key's harmonic intelligence, DJ.Studio lets you quickly create and share professional mixes to keep the party going all night.⁠⁠ Simply drag, drop & Automix.
Unleash DJ.Studio's full potential with Mixed In Key
Available for Mac and Windows.
Key and BPM detection
Experience the full potential of Mixed in Key's world-class key detection in a studio that takes harmonic mixing to the next level.
Energy segments
Find the perfect moment to blend tracks together with Mixed In Key's insights into track energy levels, right there on the timeline of your mix.
Cue points
Drag and snap your transitions to Mixed In Key's suggested cue points to take your mixing speed to the next level.
Get 1 month of DJ.Studio for FREE with Mixed In Key
Get an additional 1 month DJ.Studio for free when you buy DJ.Studio and enter your Mixed In Key VIP code.

Immediately access your Mixed In Key Library from within DJ.Studio to make brilliant DJ mixes with ease. 
Start 2 week FREE trial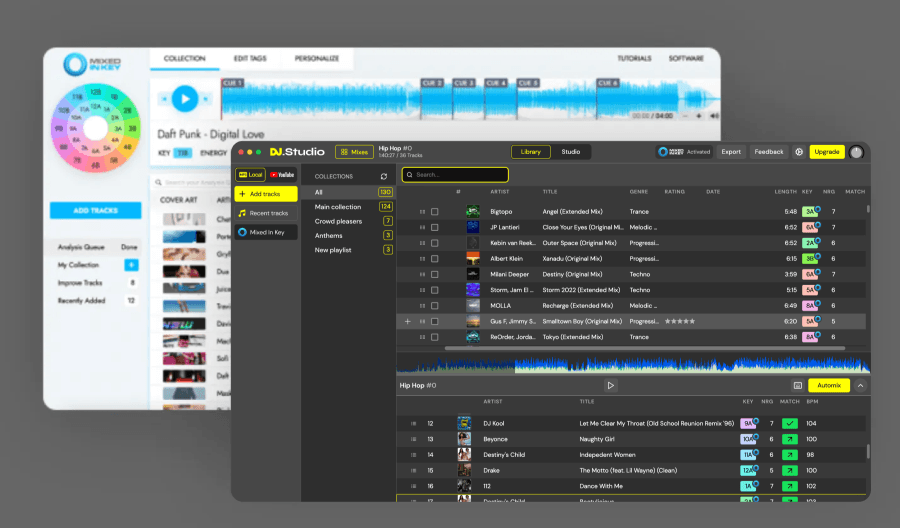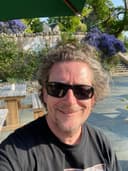 Automix your Playlist
Utilizing the principles of the Camelot Wheel by Mixed In Key, a sophisticated AI will analyze your playlist and recommend the ideal mixing order. This enhances your creativity with integrated beat matching and harmonic mixing. 

Solve complex transitions
Receive instant recommendations for tracks that will make your transitions smoother and more harmonically aligned. DJ.Studio scans your library to identify the ideal songs to incorporate into your mix.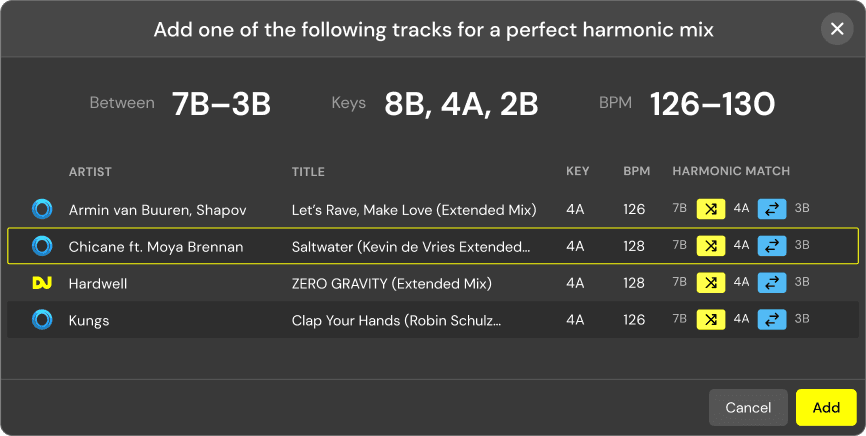 The spotlight awaits
From Bedroom DJ to Stage Sensation. It's time to enter the studio.